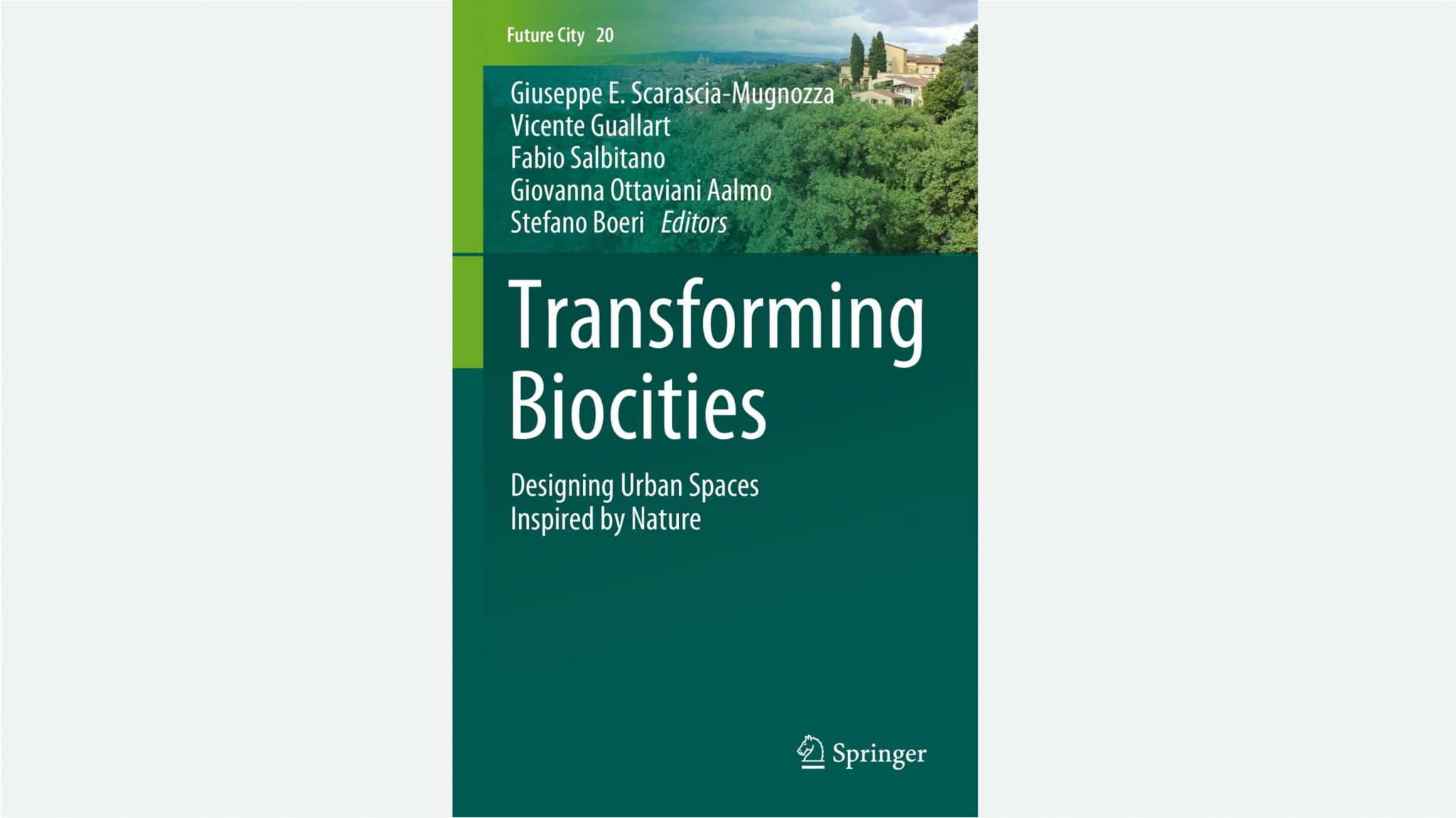 Springer publishes the volume Transforming Biocities: Designing Urban Spaces Inspired by Nature, with Giuseppe E. Scarascia-Mugnozza (Head of EFI's Biocities Facility), Vicente Guallart (architect), Fabio Salbitano (professor, University of Sassari), Giovanna Ottaviani Aalmo (researcher, Norwegian Institute of Bioeconomy Research), also Stefano Boeri as editor.
The book focuses on the concept of BioCities, which aims to unify nature and urban spaces to reverse the effects of global climate change and inequality. Following this principle, the authors propose multiple approaches for the sustainable growth of cities, focusing on aspects to develop a city that is a resilient socio-ecological system based on nature.
Stefano Boeri Architetti (Maria Chiara Pastore, Livia Shamir, Sofia Paoli and Lucrezia De Marco) is among the authors of the publication, particularly in chapters 1 (Towards the Development od a Conceptual Framework of BioCities),8 (Innovative Design, Materials and Construction Models for BioCities) and chapter 11 (The Enabling Environment for BioCities), which deal with the principles of architecture and town planning that relate the human and natural spheres, with the aim of integrating them and giving back a leading role to living nature – concepts at the basis of the projects and research philosophy that Stefano Boeri Architetti is committed to addressing and putting into practice.