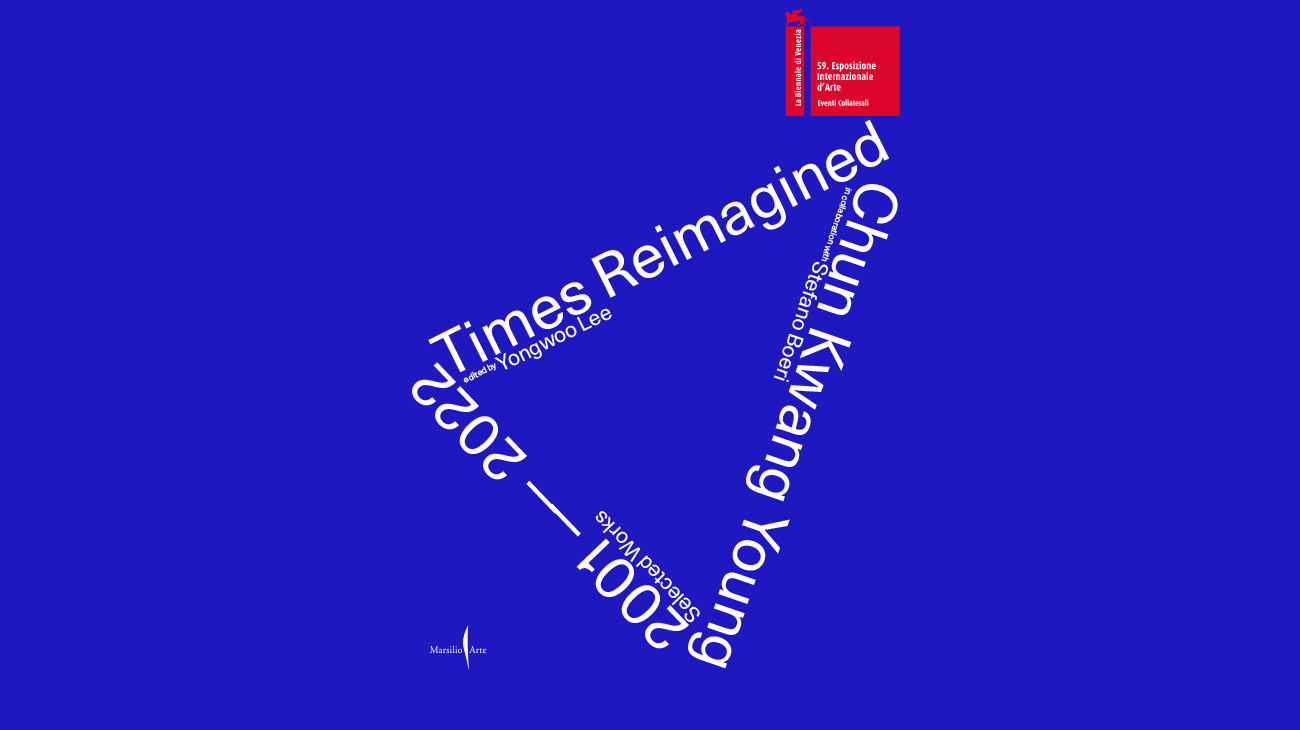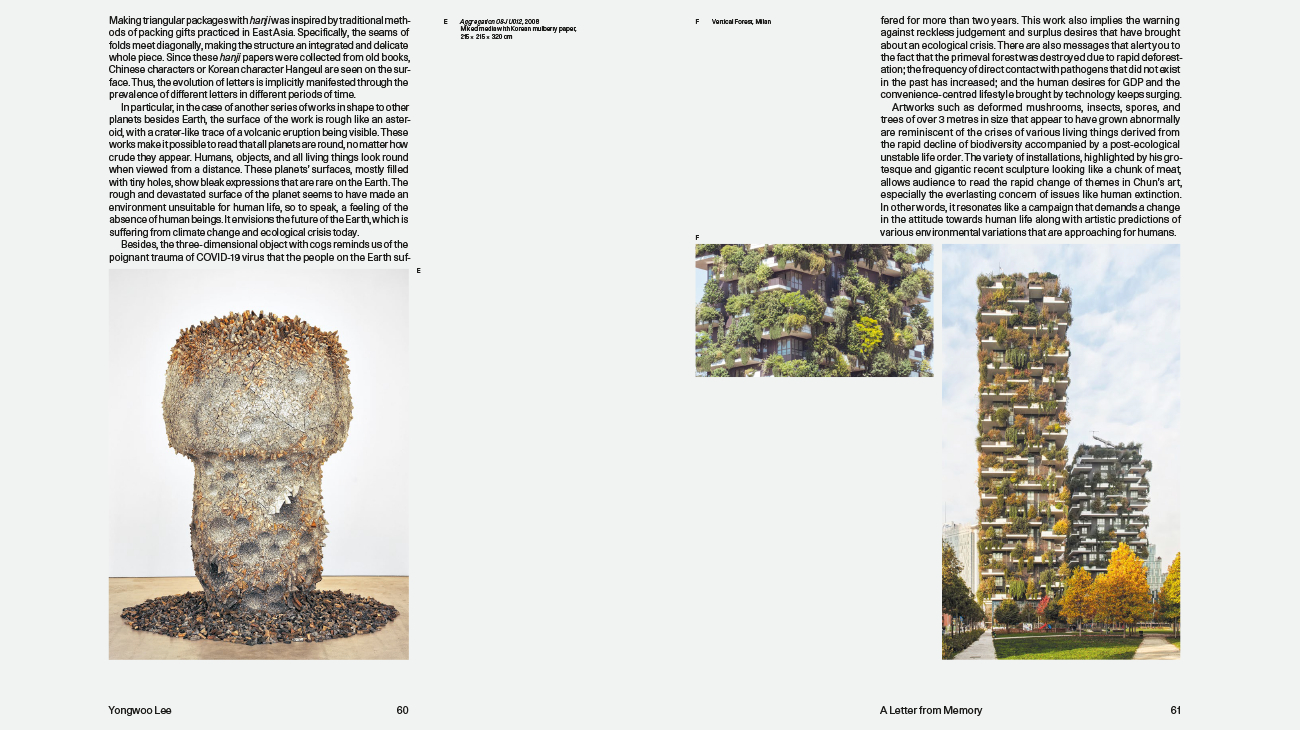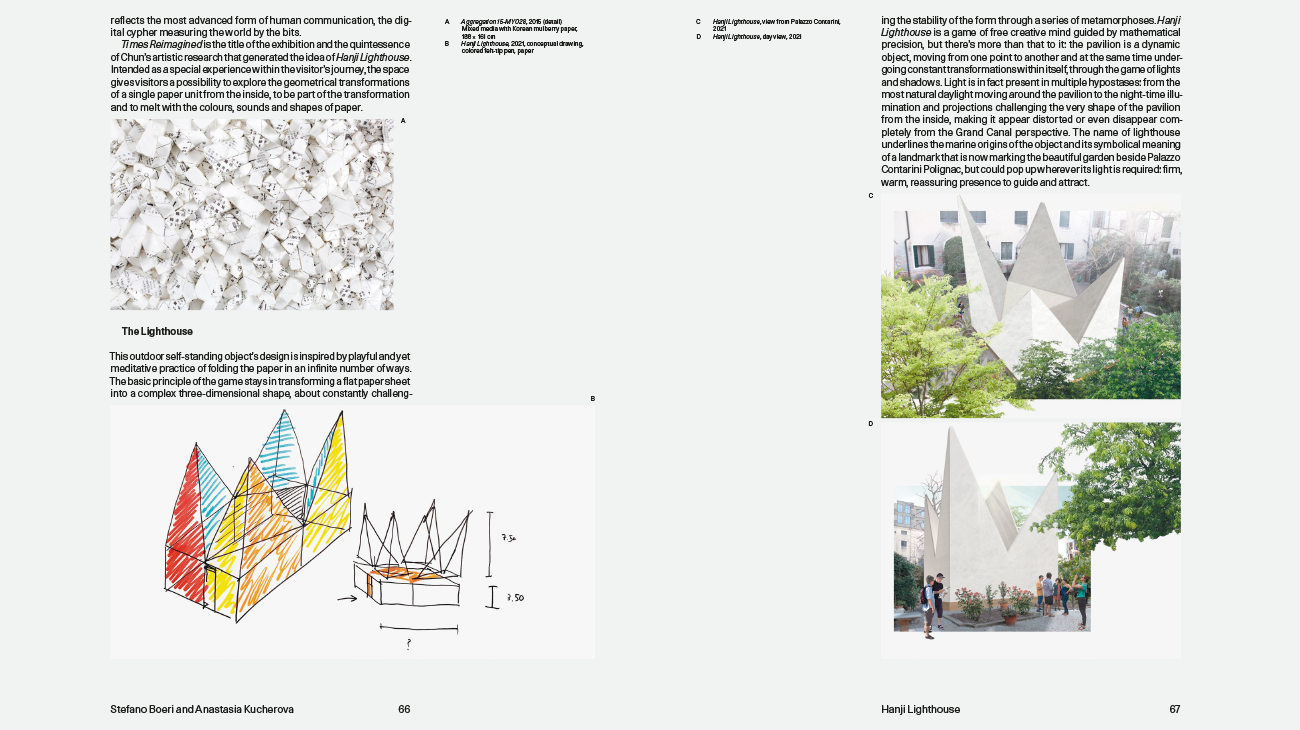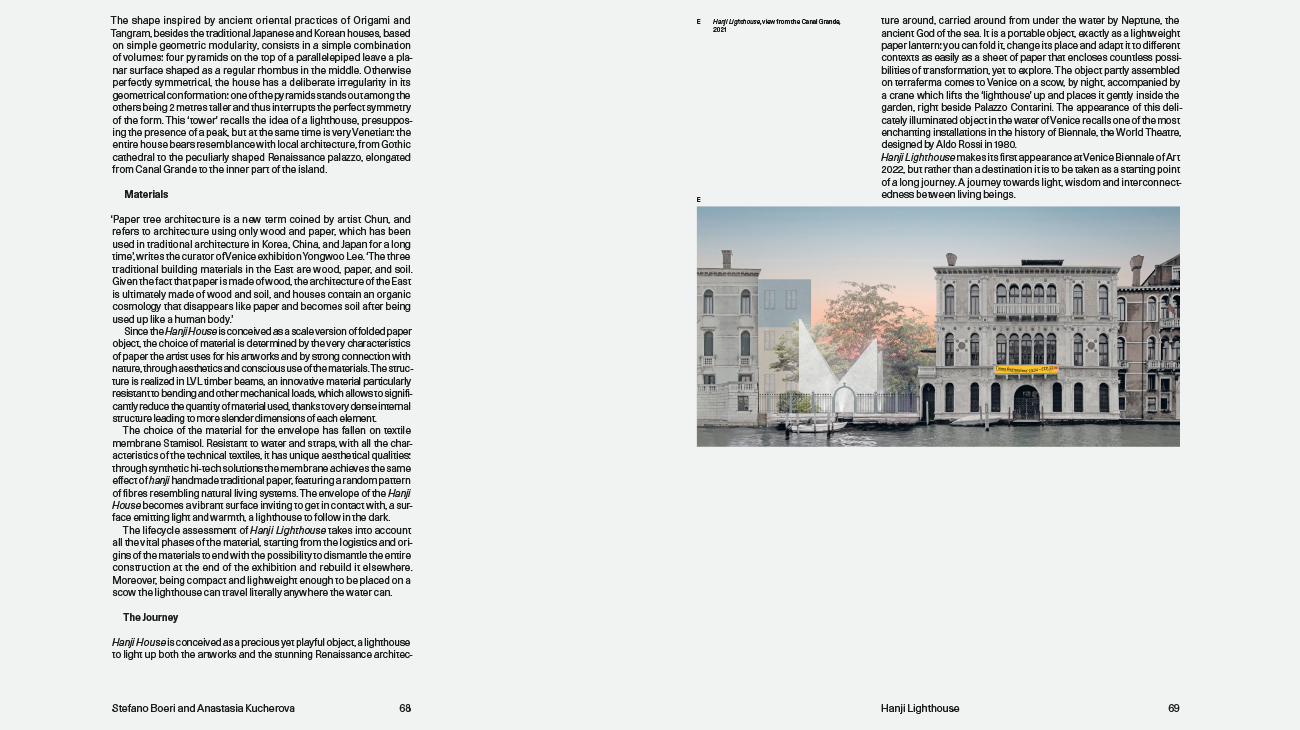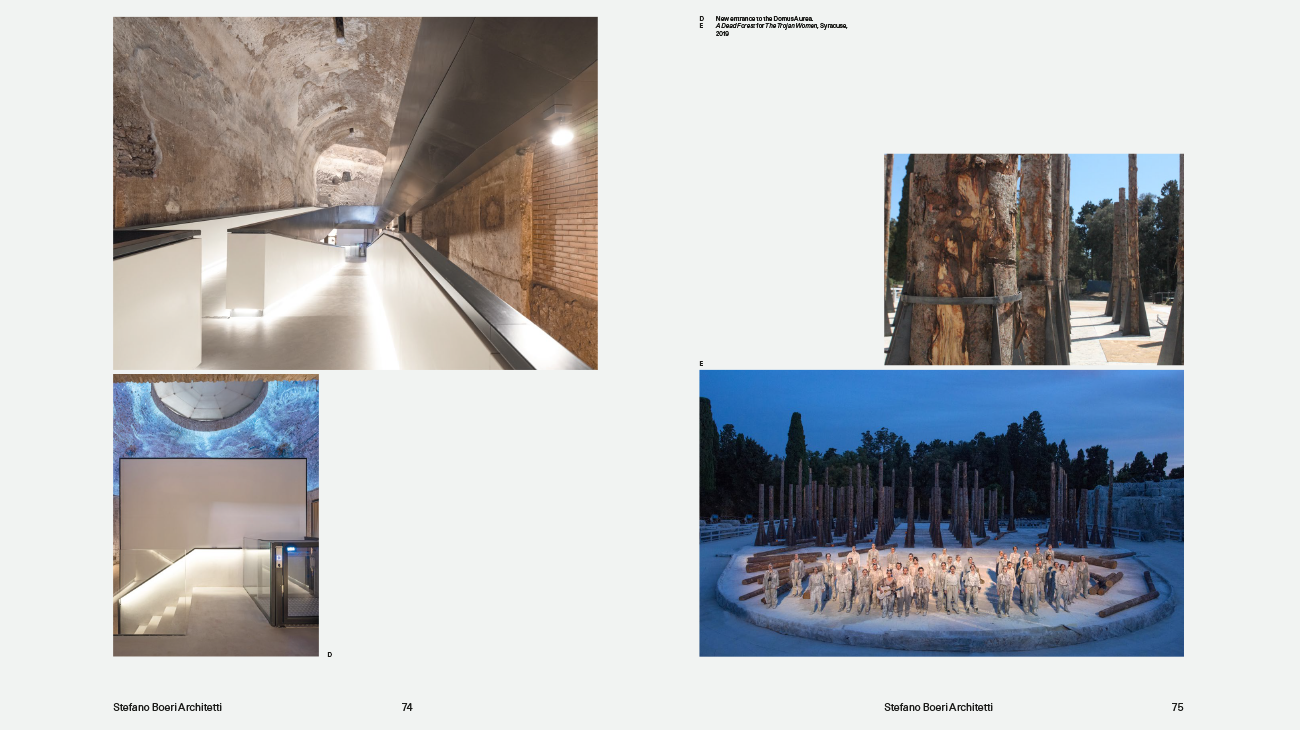 Times Reimagined, published on the occasion of the homonymous exhibition (23 April – 27 November 2022, Venice, Palazzo Contarini Polignac), a collateral event of the 59th edition of the Venice Biennale, analyses the evolution of the language of Korean artist Chun Kwan Young, who has been using Hanji mulberry paper, an ancient Korean handicraft production, for over 30 years.
It is also a collection of six essays, including the text by Stefano Boeri and Anastasia Kucherova, which focuses on the paper house, the Hanji House, conceived as a precious and playful object at the same time, a beacon that illuminates both Chun Kwan Young's artworks and the evocative Renaissance architecture of the Venetian setting, a portable object that changes place and adapts to different contexts.
The Hanji House, which reinterprets Chun's art in an architectural design inspired by the playful and meditative oriental practice of folding paper in an infinite number of ways, is installed in the garden of Palazzo Balbi Valier, which is located in the vicinity of Palazzo Contarini, and is designed to recall the ancient oriental practices of origami and the tangram, as well as traditional Japanese and Korean houses based on a simple geometric modularity.
The exhibition is open to the public from 23 April to 27 November 2022 and the catalogue is available on the Marsilio Editori website.