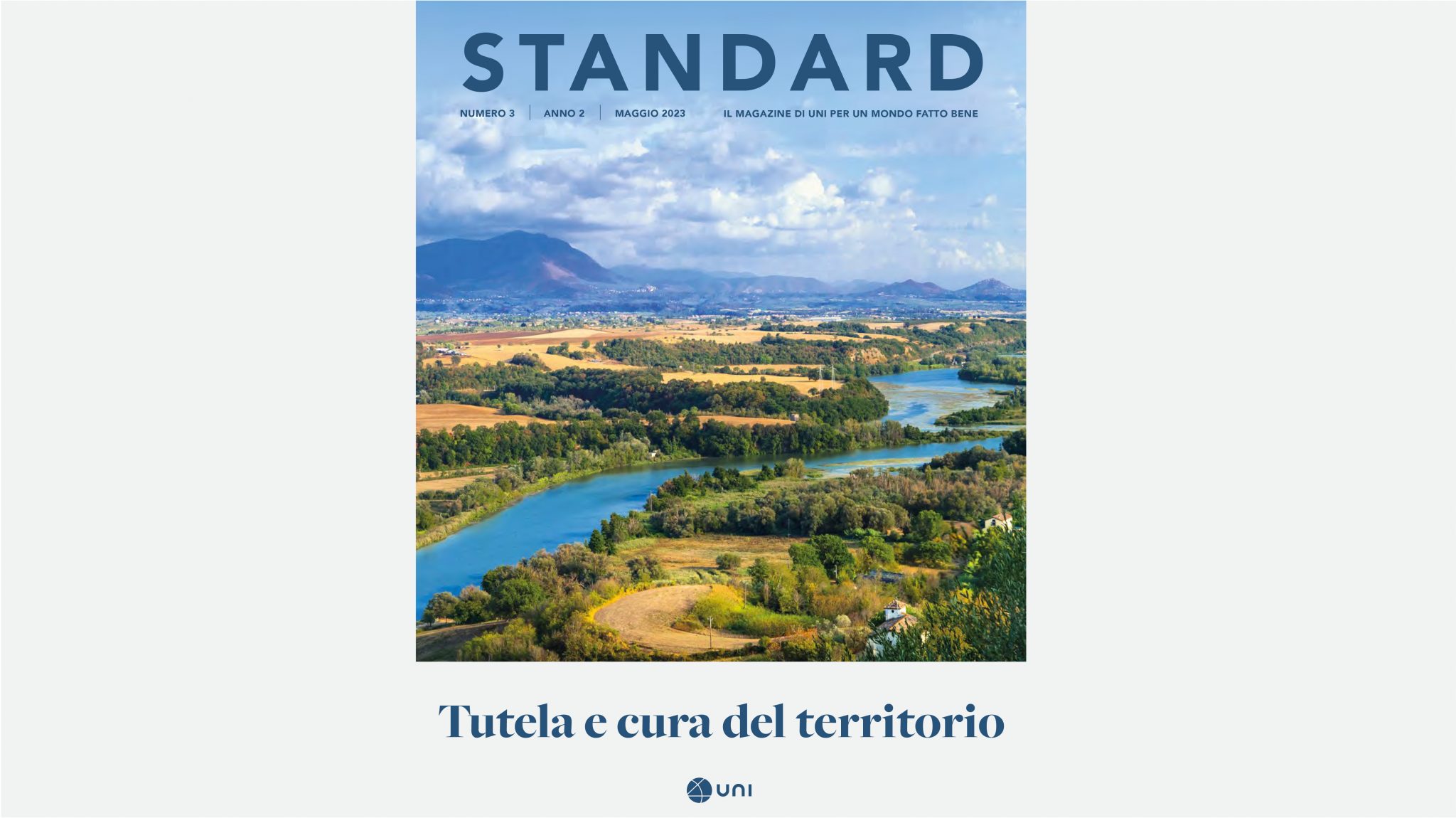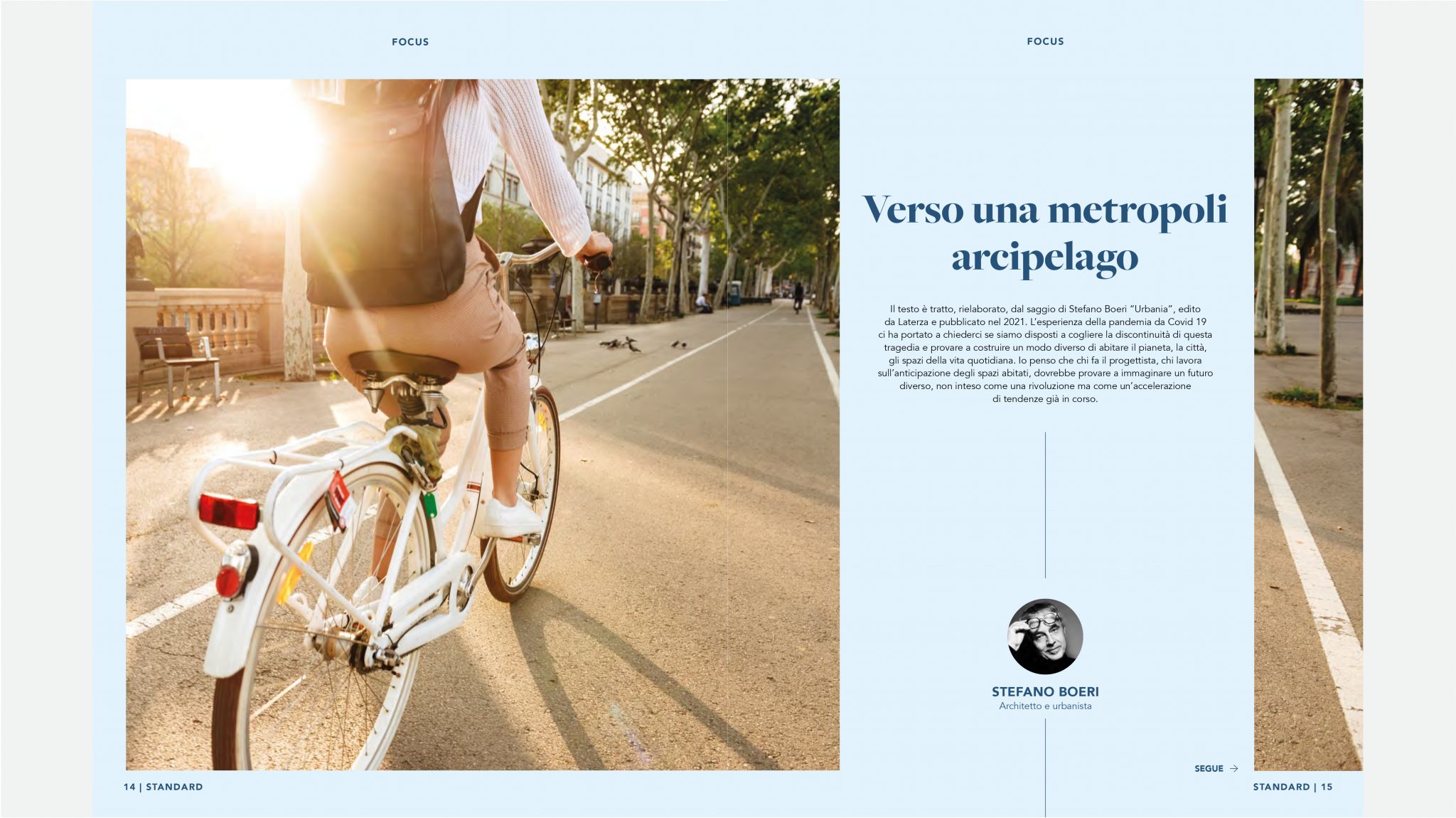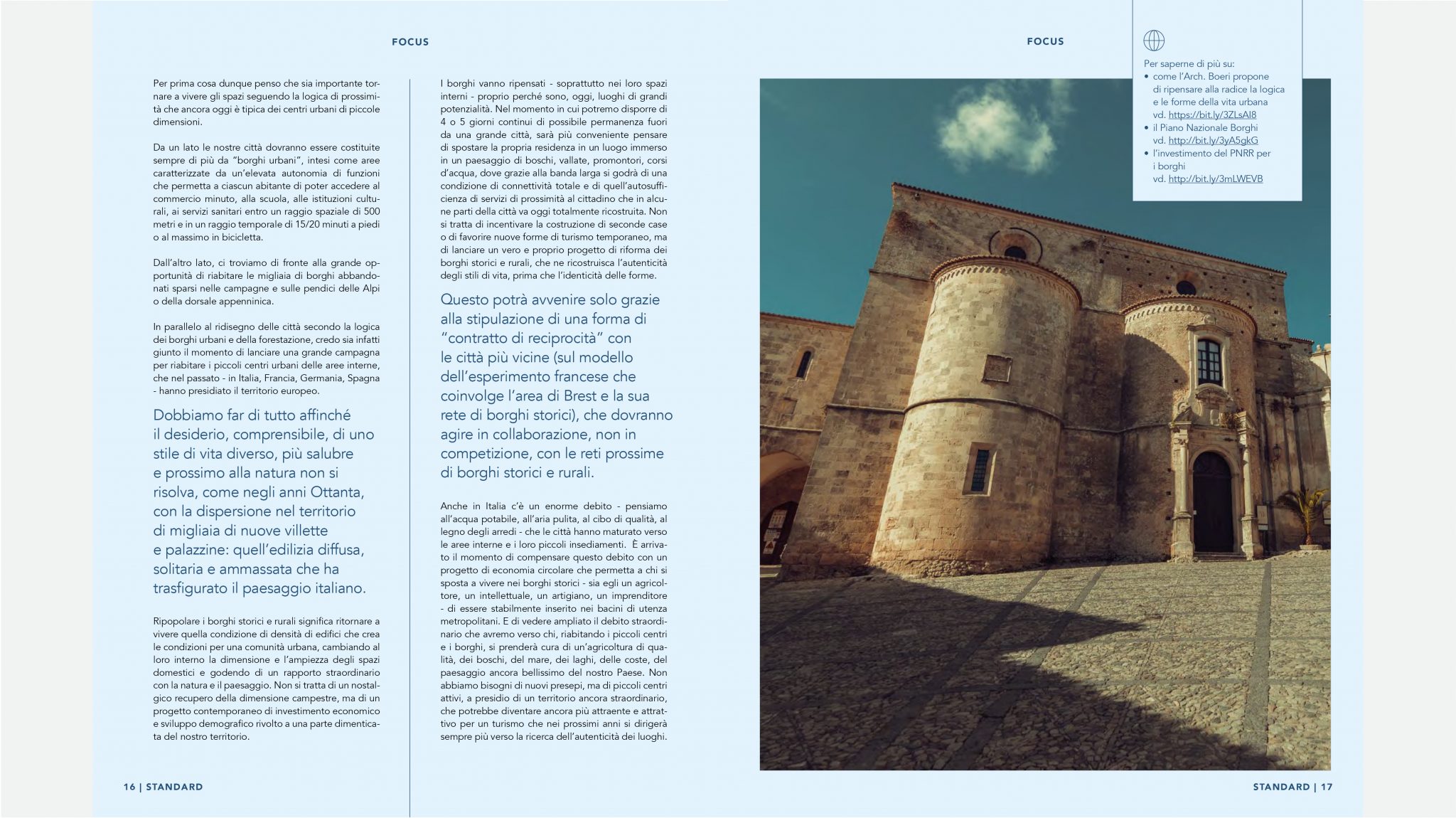 Inside the third issue of 2023 of Standard, a magazine of UNI – Ente Italiano di Normazione, is published a text by Stefano Boeri, reworked from the essay Urbania (Editori Laterza, 2021) entitled Verso una metropoli arcipelago (Towards a metropolis archipelago).
The text, starting from the Covid-19 pandemic, aims to investigate the main changes in the urban environment and the future vision of the city, a city divided into accessible productive centres and surrounded by greenery.
"On the one hand, our cities will increasingly have to be made up of 'urban suburbs' characterised by a high degree of autonomy in terms of functions, enabling each inhabitant to have access to retail trade, schools, cultural institutions, and health services within a spatial radius of 500 metres and within a 15 to 20 minute radius on foot or at most by bicycle. On the other hand, we are faced with the great opportunity to re-inhabit the thousands of abandoned villages scattered in the countryside and on the slopes of the Alps or the Apennine ridge.
Repopulating historic and rural villages means returning to the density of buildings that creates the conditions for an urban community, changing the size and breadth of domestic spaces within them and enjoying an extraordinary relationship with nature and the landscape. This is not a nostalgic recovery of the rural dimension, but a contemporary project of economic investment and demographic development aimed at a forgotten part of our territory," says Stefano Boeri.
To read the full issue: https://www.flipsnack.com/69AB96AA9F7/standard-n-3-tutela-e-cura-del-territorio/full-view.html