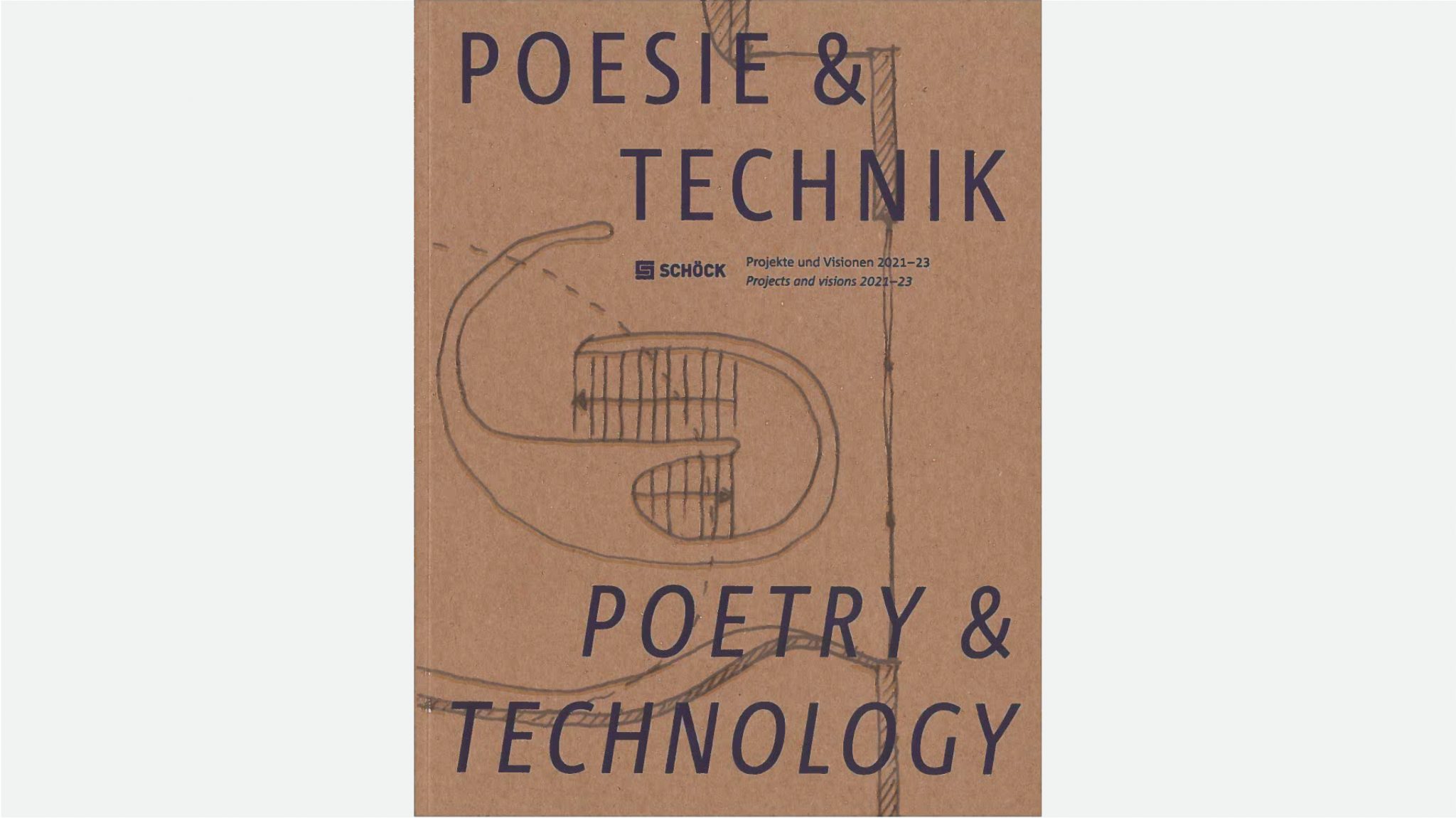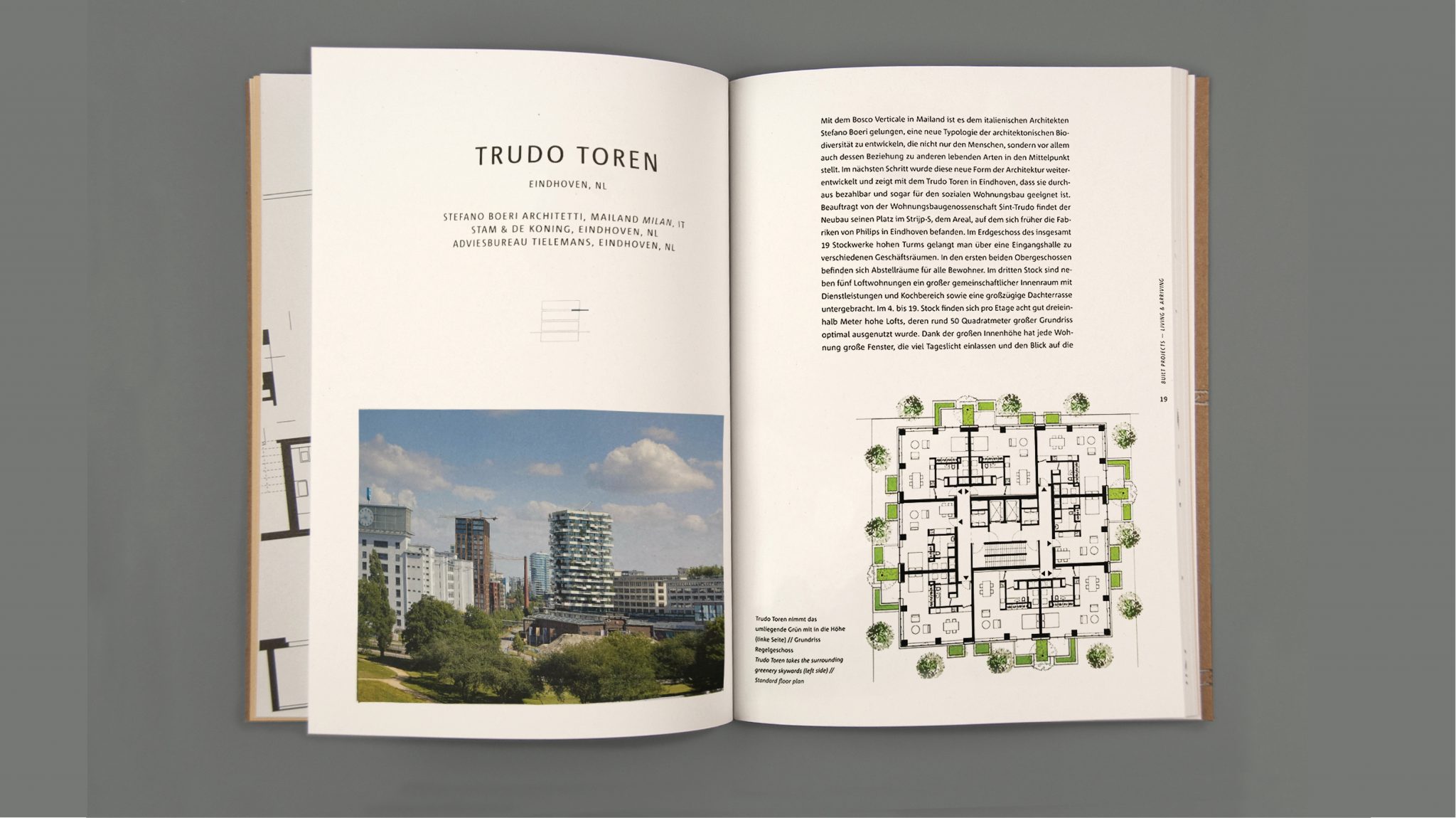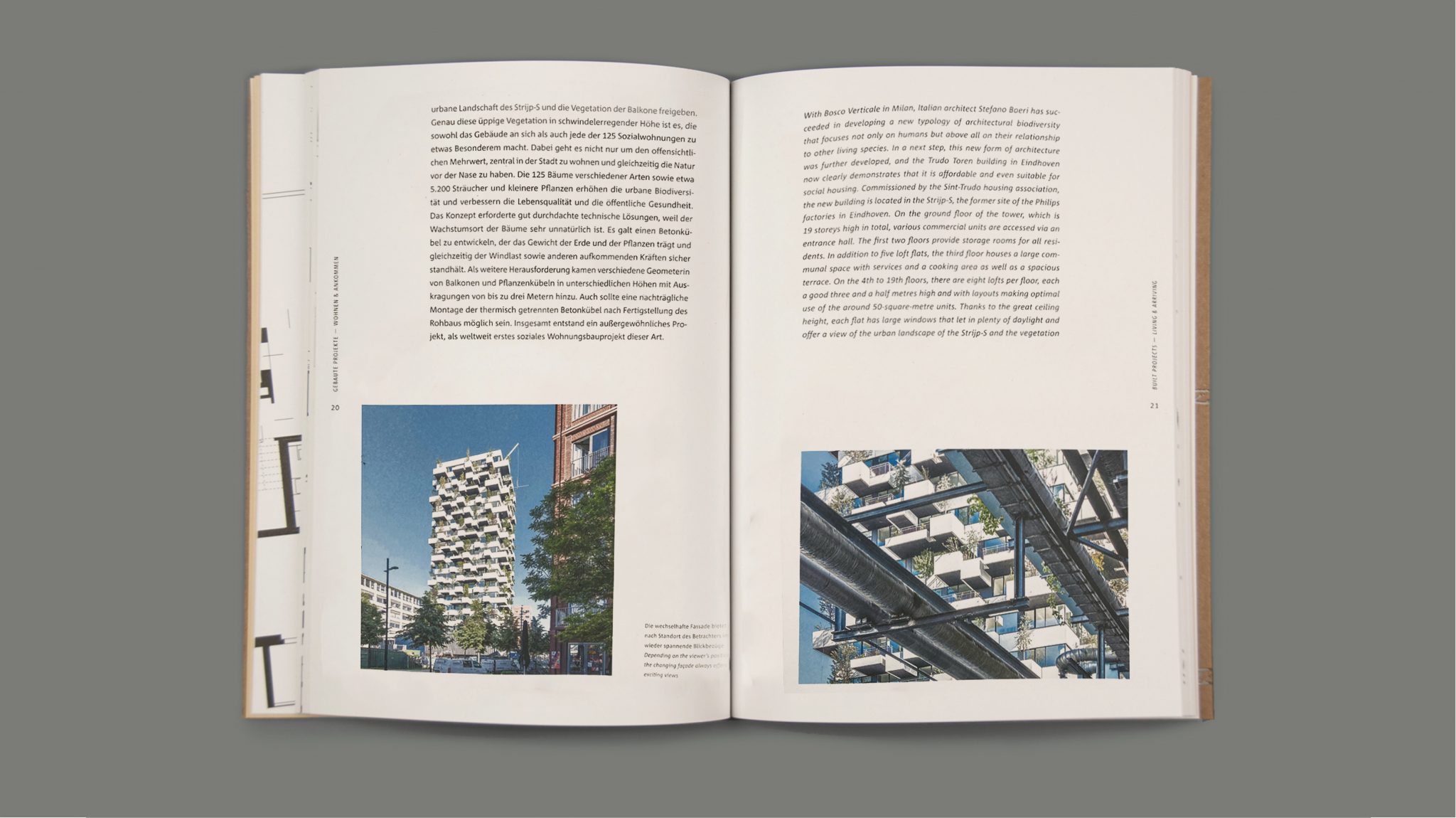 Poesie & Technik, a German publication promoted by the Schöck building components company, presents some examples of contemporary architectural projects including Trudo Vertical Forest, a project by Stefano Boeri Architetti in Eindhoven.
Designed to accommodate mainly low-income users – such as young professionals and students – the Eindhoven tower houses flats with low rents but high quality housing, presenting itself as the first example of a Vertical Forest dedicated to social housing. The complex vision of "living" coexistence between man and other species is thus amplified in the project into a dual challenge: the possibility of combining the great challenge of the environmental crisis with the urgent need for affordable housing in contemporary cities.
In this context, Schöck contributed in the production of the thermal break elements in the balconies of Trudo Vertical Forest, prefabricated modular elements that make up the façade of the building. In particular, the design of the façade greenery, which features 135 trees and 5,200 shrubs and smaller plants, makes use of a combination of six types of pots, different in size and shape, specifically designed to accommodate different plants, allowing great variety in the design, as well as a significant reduction in costs and construction time.
For more information: https://bueroklass.de/schoeck-poesie-technik