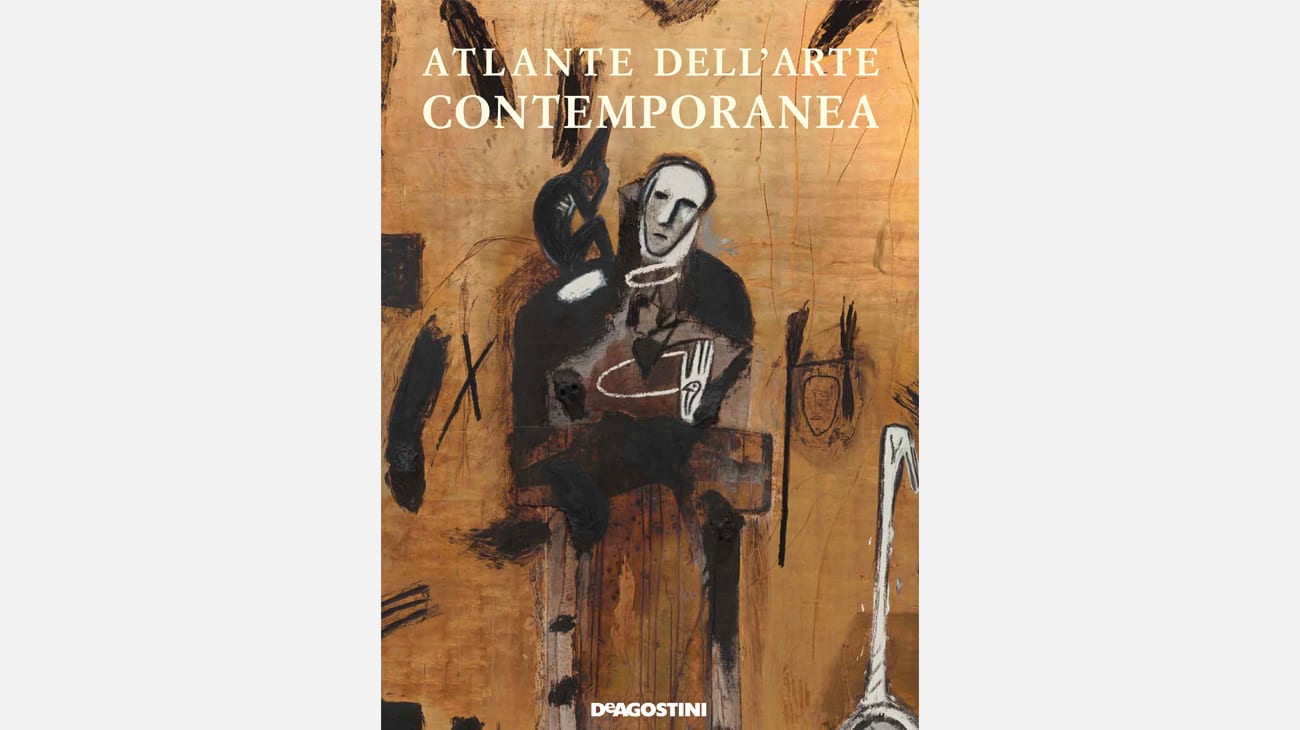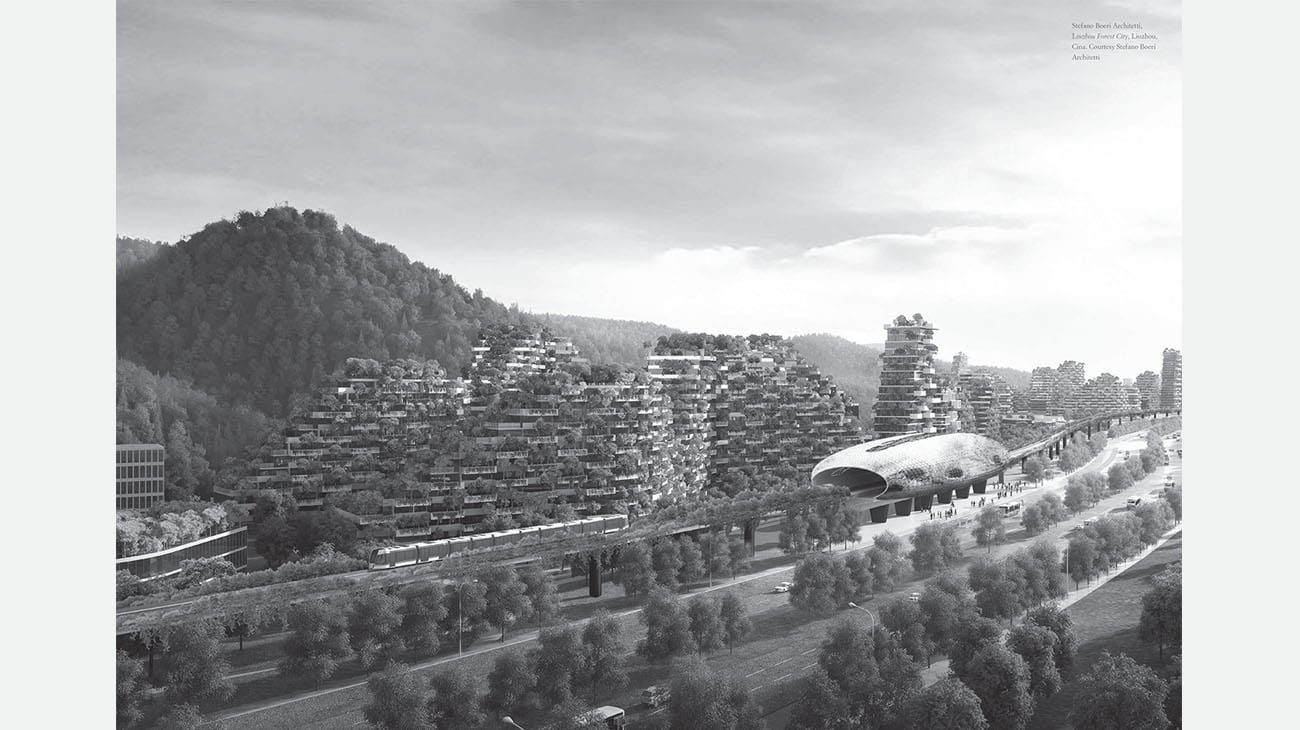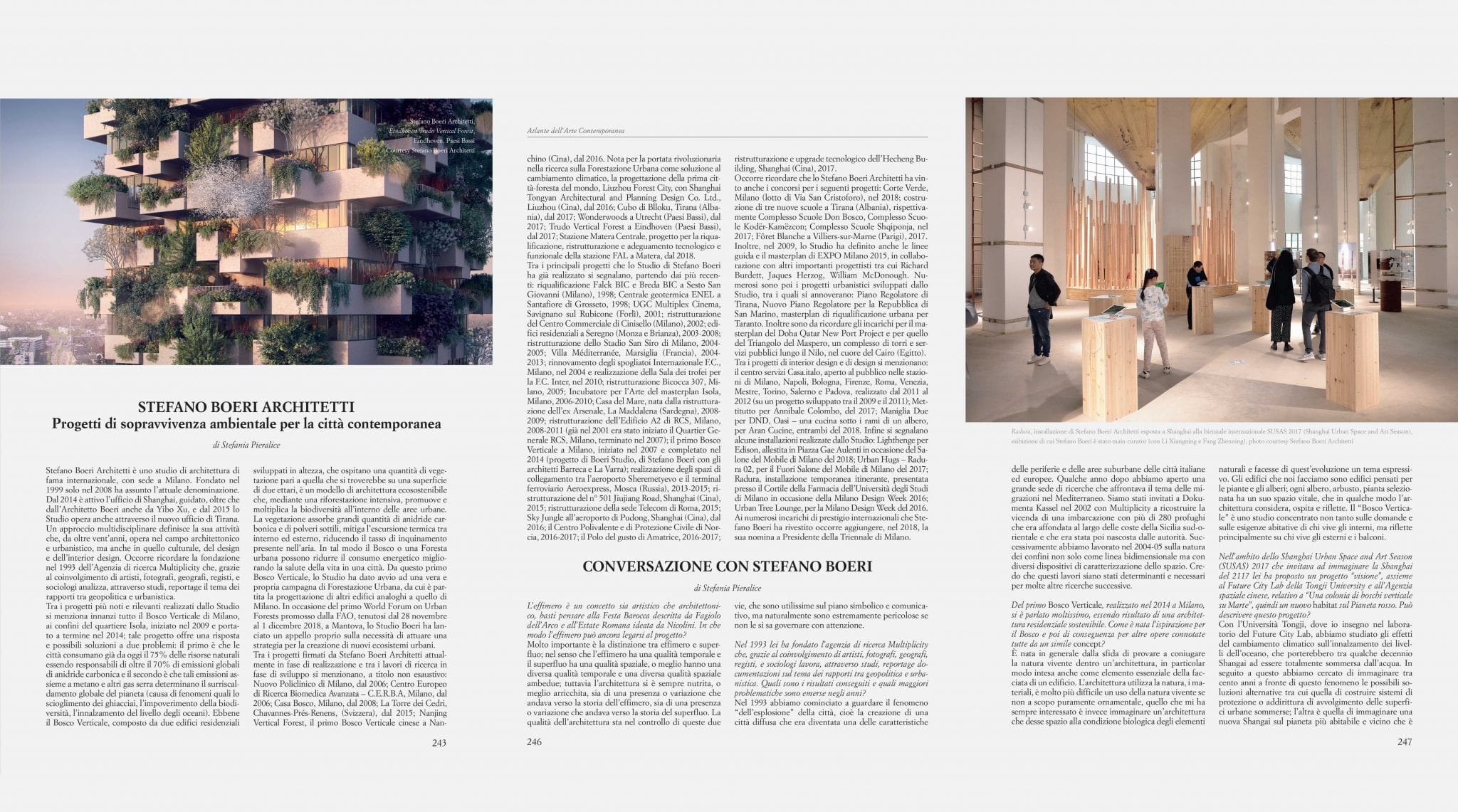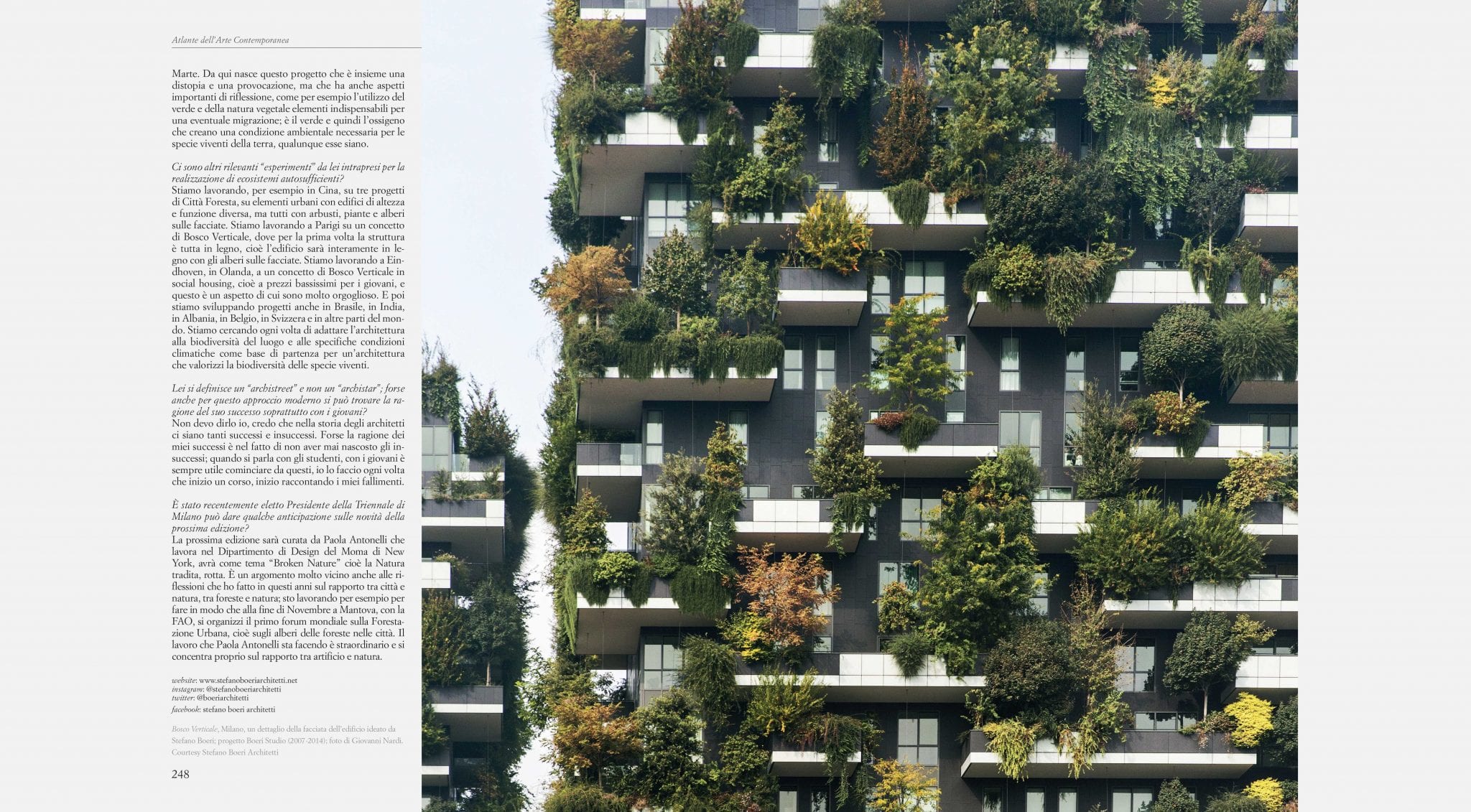 L'Atlante dell'arte contemporanea, curated by Daniele Radini Tedeschi e Stefania Pieralice, De Agostini, Rome, 2019, ISBN: 9788851149963
The Atlas presents a broad and detailed view of the Italian art scene and its market. The volume with twenty sections – as many as the Italian regions – aimes to combine the trend of art globalization with the localization criterion localization.
Conversations.
At the opening of some regions, the Atlas includes Conversations with important personalities of art, collecting, auction houses, fairs, with the aim of reasoning on the latest trends in contemporary art and on the evolution of the art system. In this sense, attention to Architecture is important, conceived by virtue of a strong ethical commitment and driven by a vision aimed at social evolution and improvement, as well as an urban requalification tool.
The chapter on Lombardy opens with a conversation with Stefano Boeri and an overview on the work of Stefano Boeri Architetti in relation to "environmental survival projects for the contemporary city".
The Atlas of contemporary art is available on the website of the publisher De Agostini:
Read the abstract about Stefano Boeri Architetti's work in the pdf.