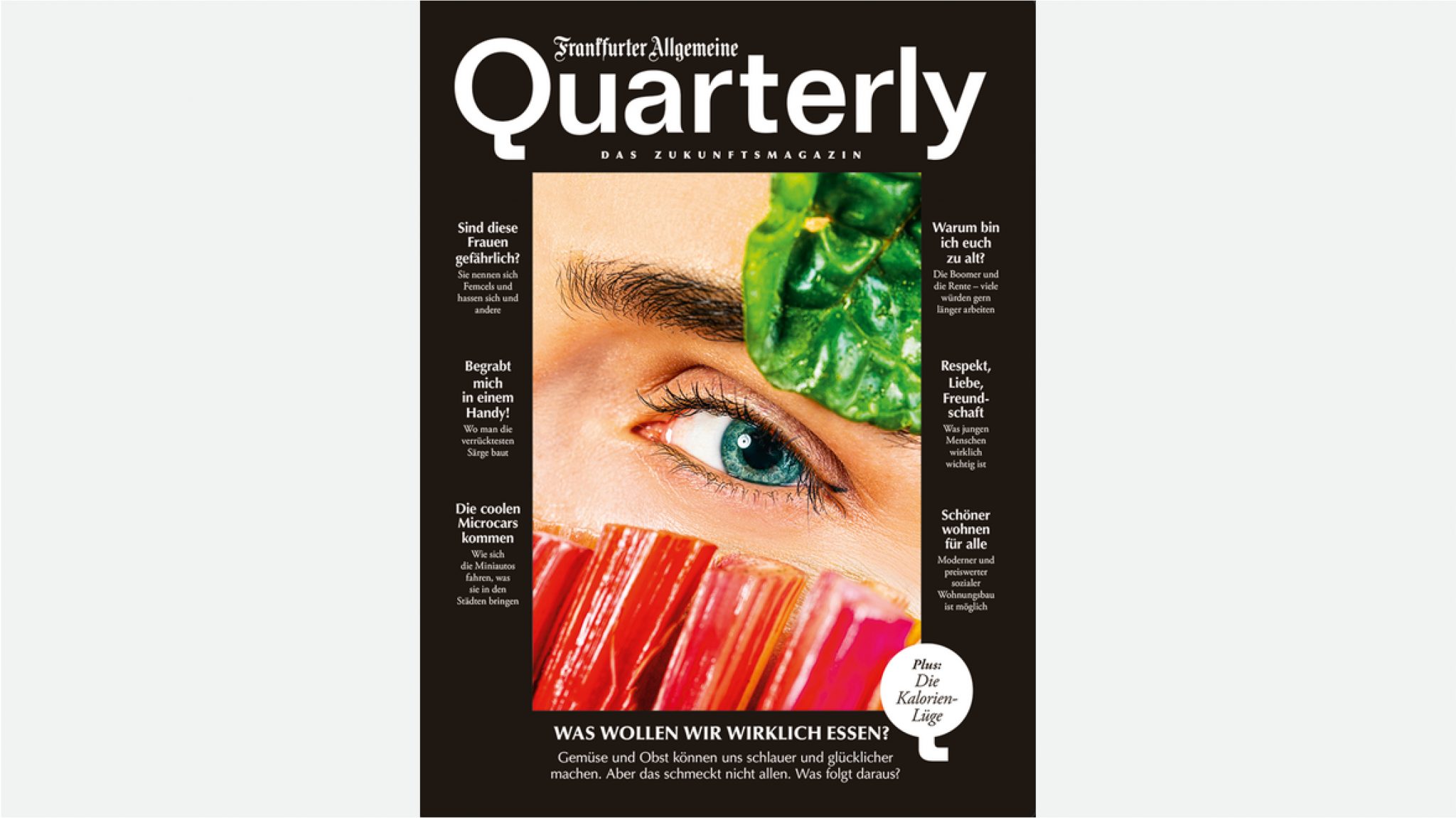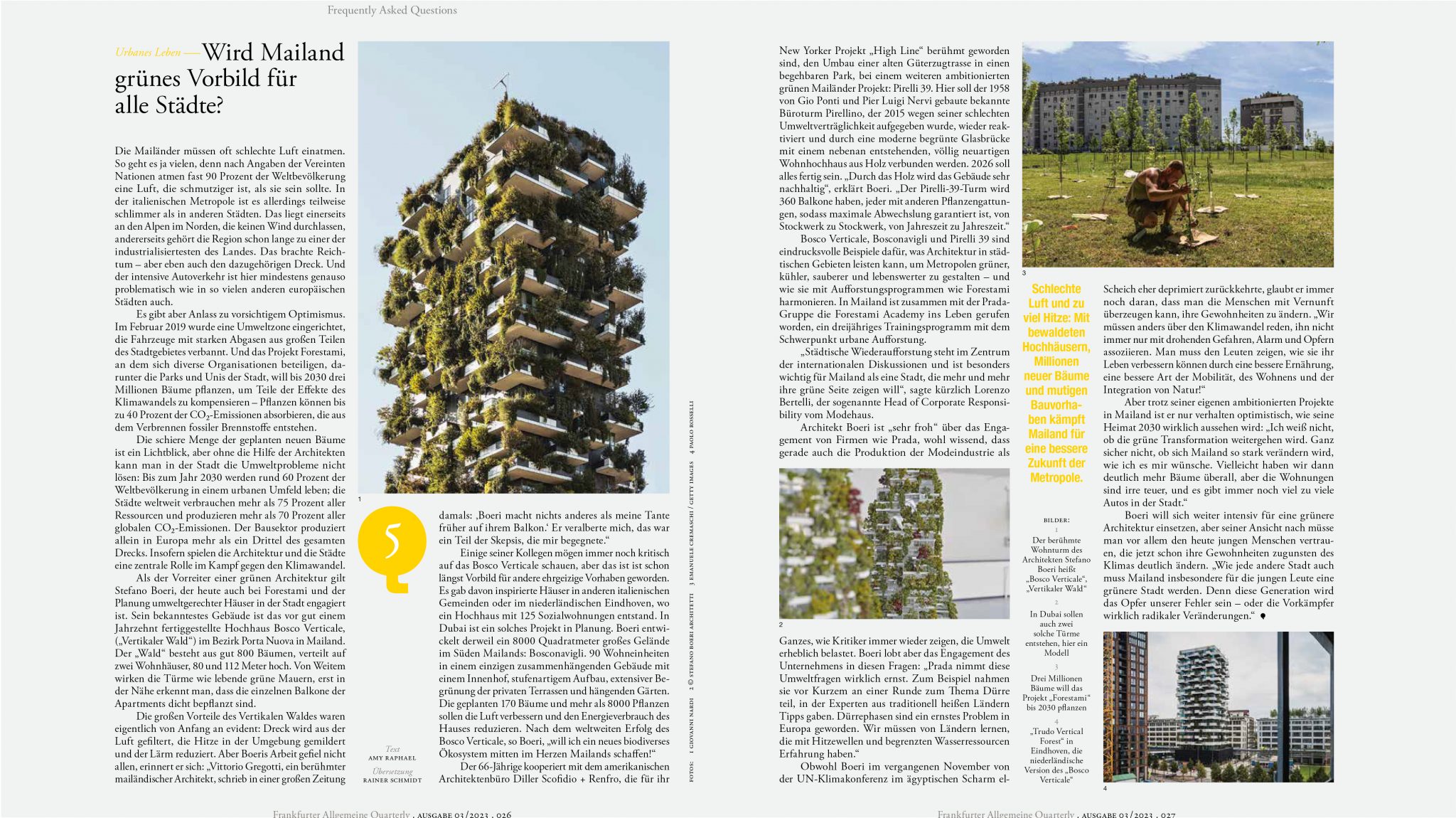 Inside the quarterly magazine of the German newspaper Frankfurter Allgemeine FAZ Quarterly, an in-depth look at the green projects of Stefano Boeri Architetti is published.
The magazine presents reportages, analyses, interviews and photo series on various topics, including politics, society, culture, fashion and design, and is divided into four sections: FAQ, which features a mix of short essays, interviews and unconventional expert opinions; The Topic, Materials and What's Coming.
The first section of the second issue of 2023 discusses Stefano Boeri Architetti's design philosophy, starting with the Bosco Verticale, a prototype of a new way of thinking about architecture, in relation to living nature, for the first time a protagonist of architectural design, and continuing on to subsequent developments: mention is made of the Trudo Vertical Forest, the first example of a vertical forest entirely dedicated to social housing in Eindhoven, and future visions of urban forestation, both in Italy and in arid climates.
In this perspective, also promoted by urban policies and incentives, urban gardens and new parks should be designed, city roofs should be turned into lawns, city walls into vegetal facades, courtyards and empty spaces into green oases, drastically changing the urban landscape. And this, if not a concrete effect, is already a shift towards a vision of ecological transition as a step towards improving the quality of life in cities.
To read the full issue: https://www.fazquarterly.de/