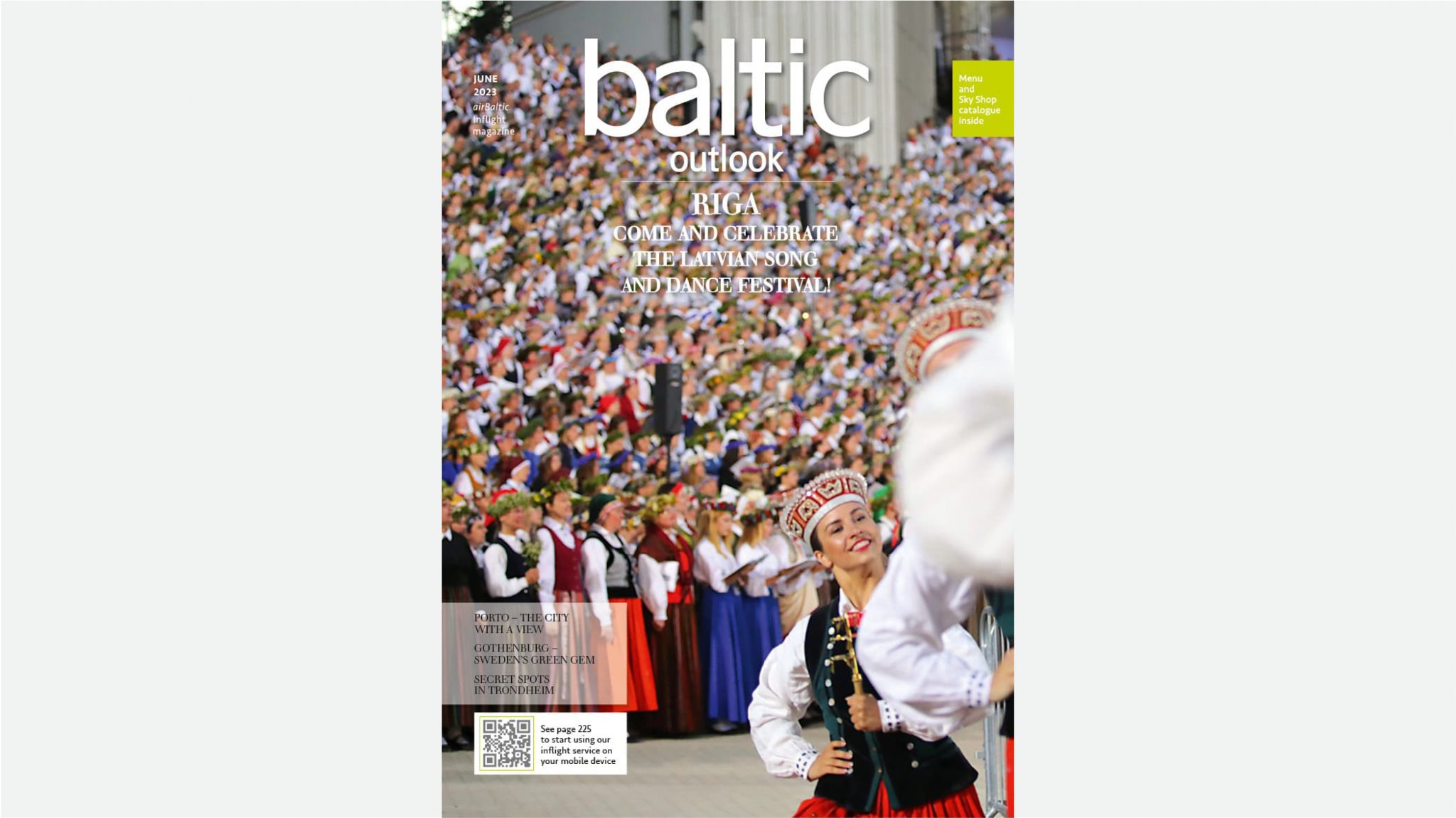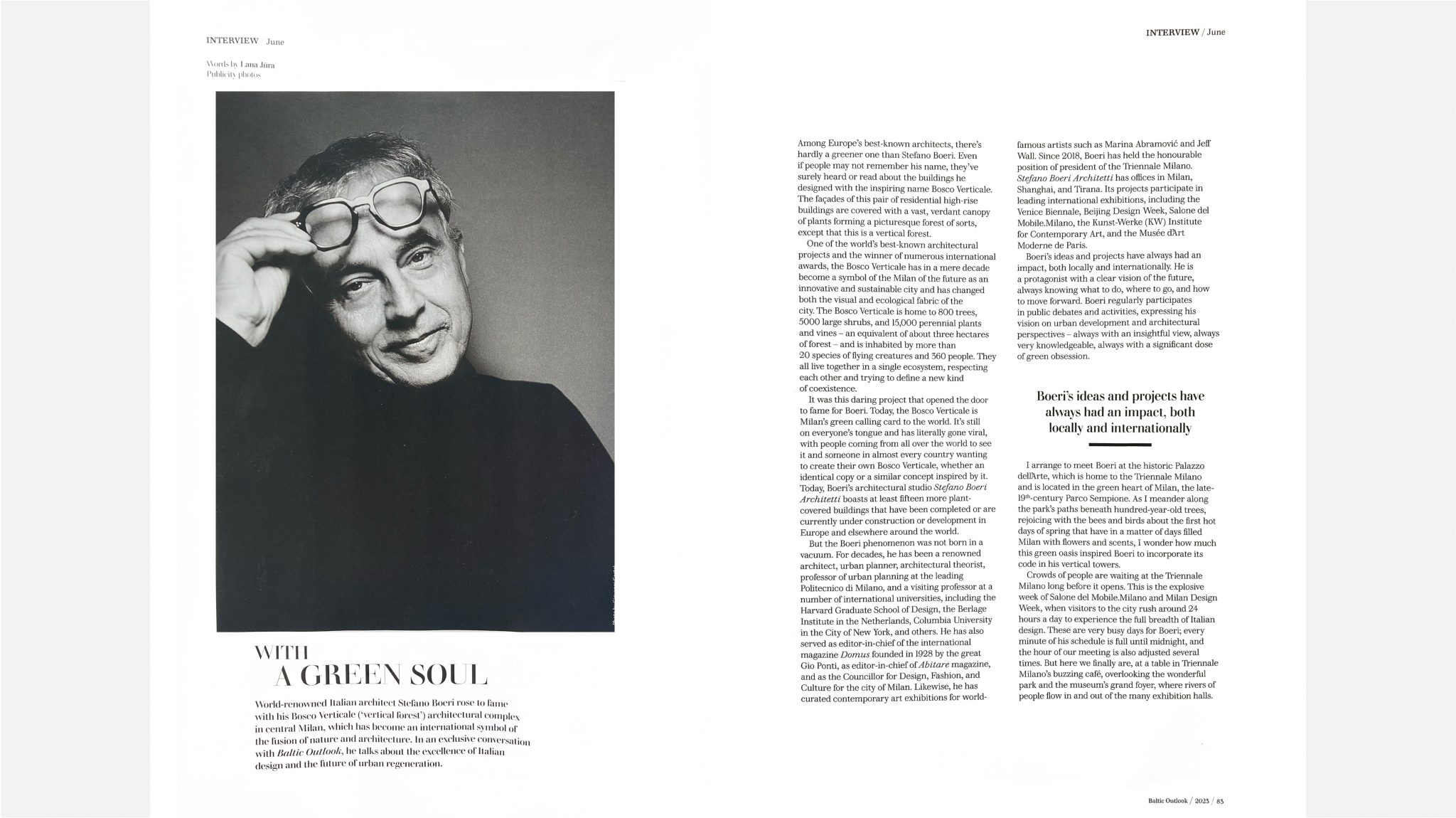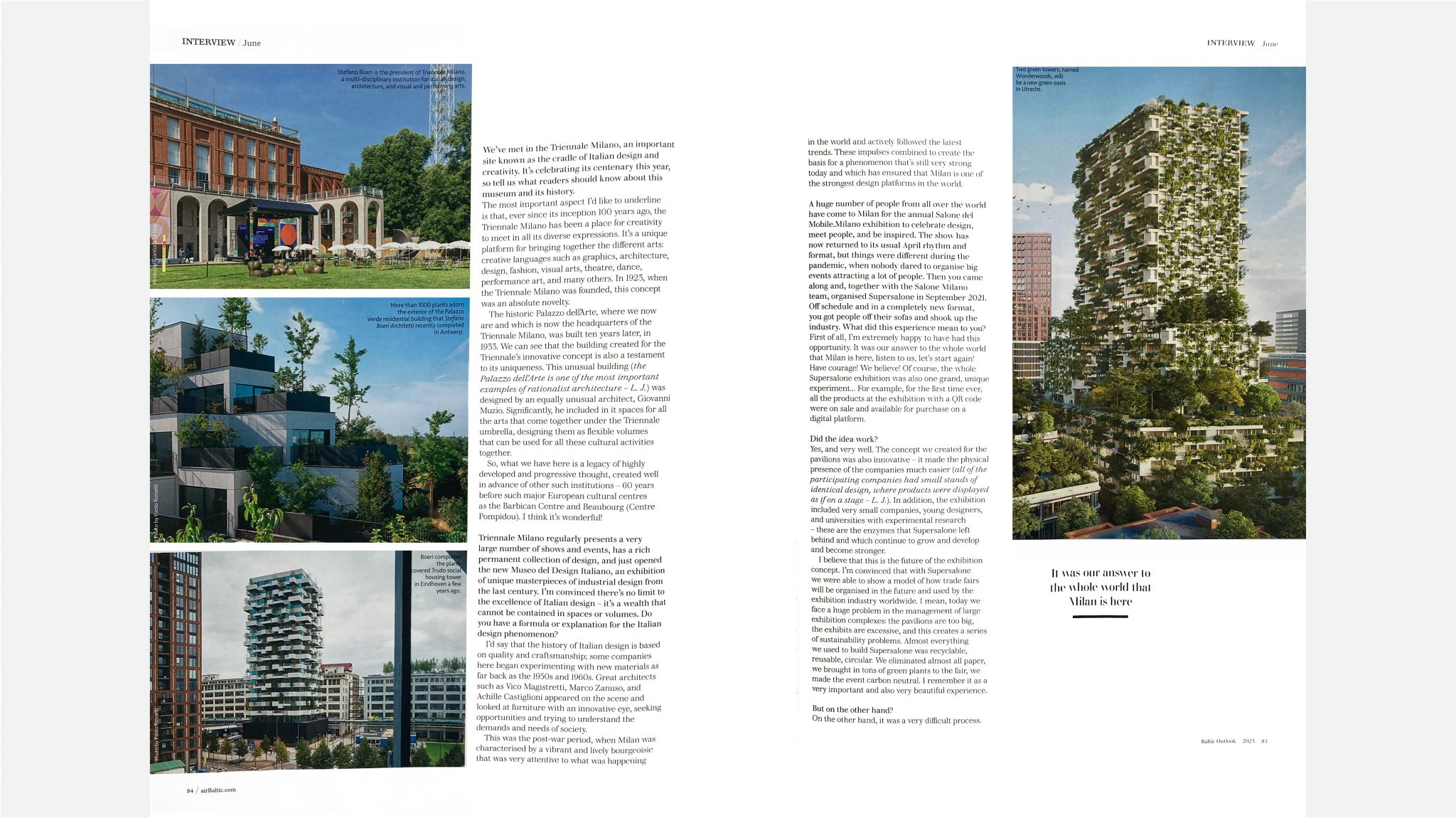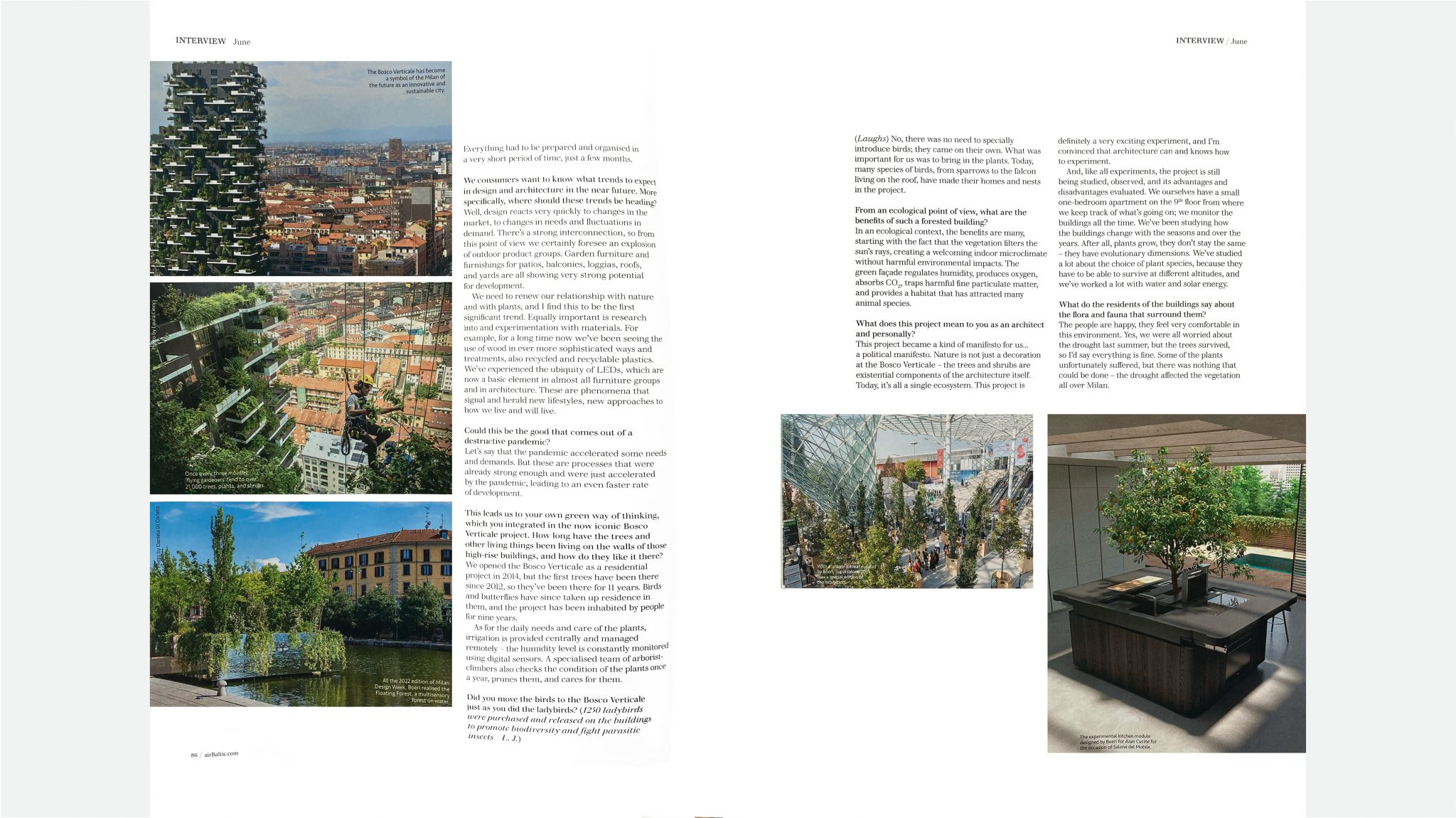 The international magazine Baltic Outlook presents an interview by Lana Jura with Stefano Boeri entitled With a Green Soul, which traces the green projects of the Stefano Boeri Architetti studio in recent years and the philosophy behind them.
The interview highlights the evolution of the idea behind the Bosco Verticale in Milan, a building that aims to integrate the natural and human spheres, housing more than 800 trees, in various reinterpretations of the typology. From the Palazzo Verde in Antwerp, where plants and trees are inserted in common and private terraces in a low-density building; to Trudo Vertical Forest, the first example of a vertical forest in social housing in Eindhoven; to Wonderwoods in Utrecht, now under construction.
The article also mentions smaller-scale, product design and large-scale works, with a focus on urban forestation, the idea behind all the masterplans presented by the firm.
"As far as trees are concerned, the benefits are many, starting with the fact that plants filter the sun's rays creating a welcoming indoor microclimate without harmful environmental impacts. Green façades regulate humidity, produce oxygen, absorb CO2 and the poisonous micro-particles of pollution, and create a habitat that attracts various animal species, increasing biodiversity," says Stefano Boeri.
For the full magazine: https://www.airbaltic.com/en/baltic-outlook