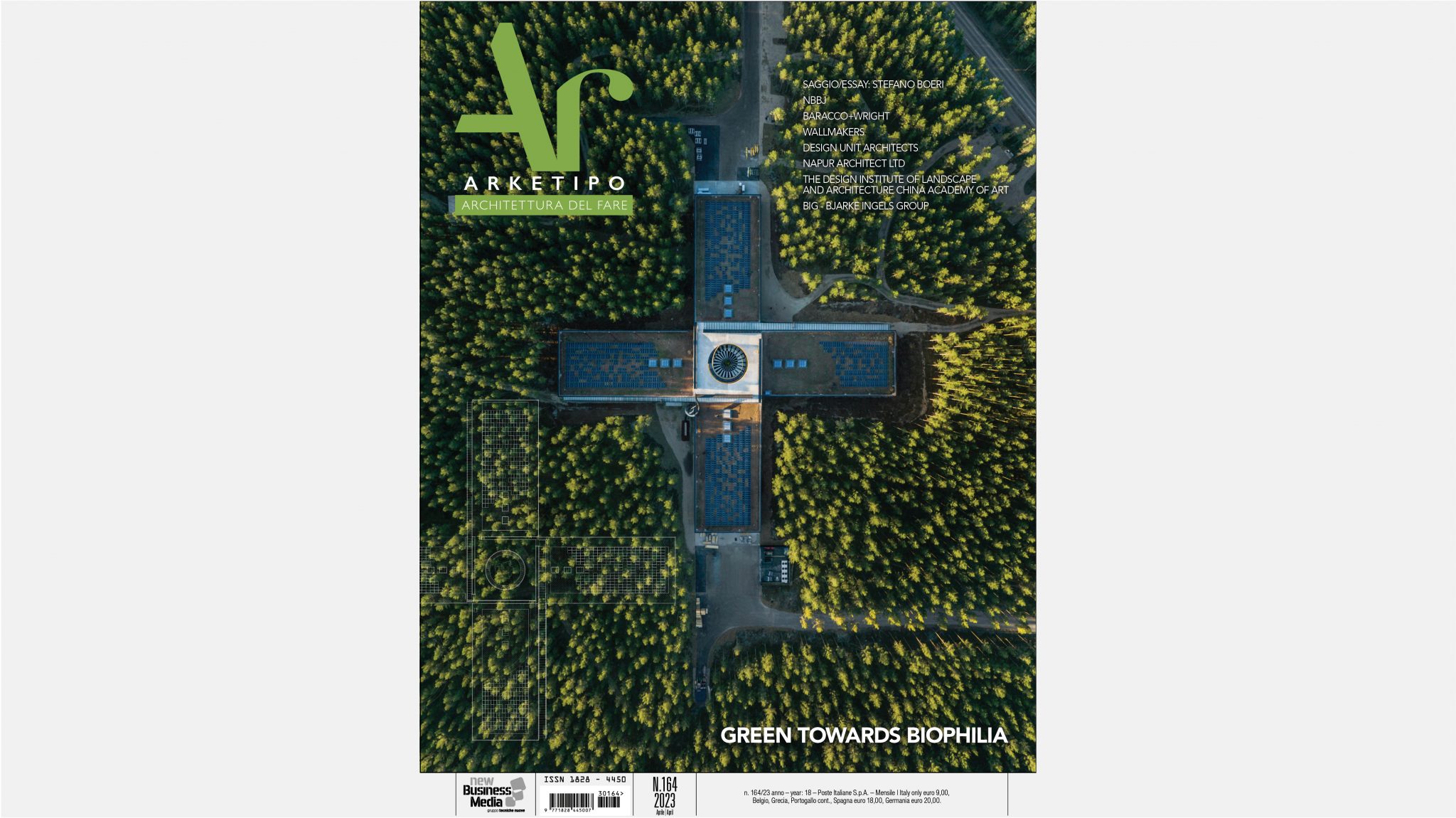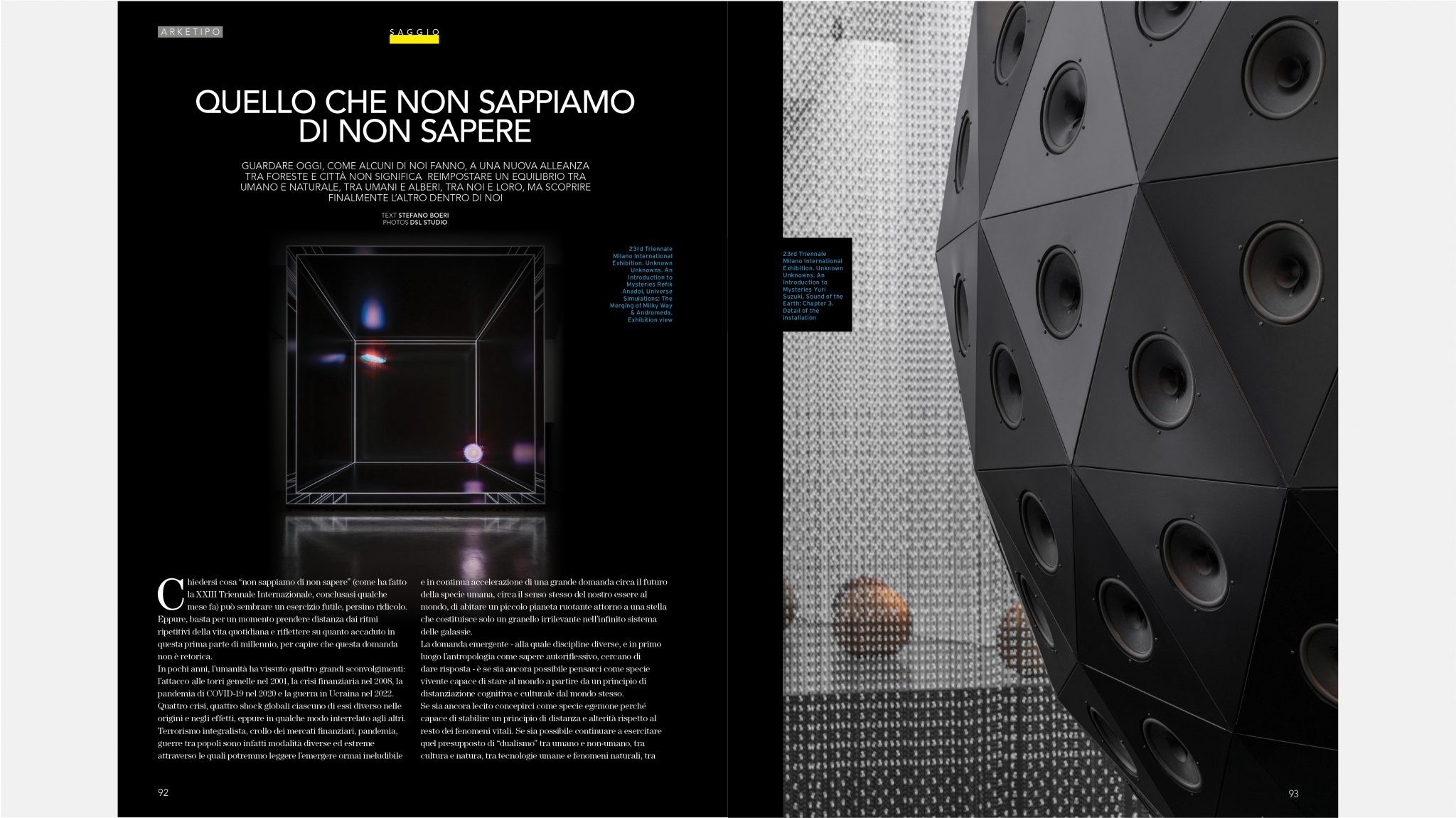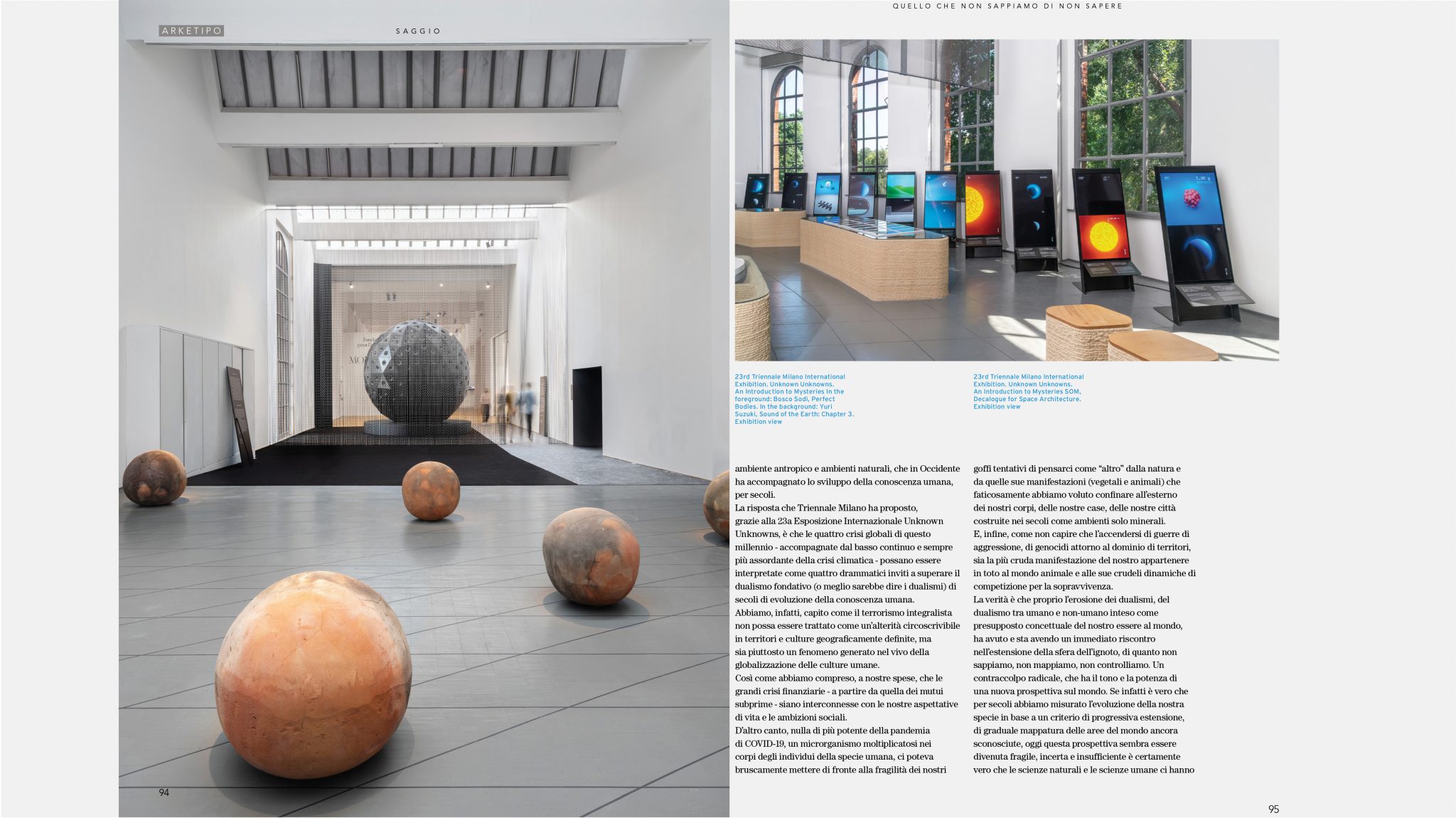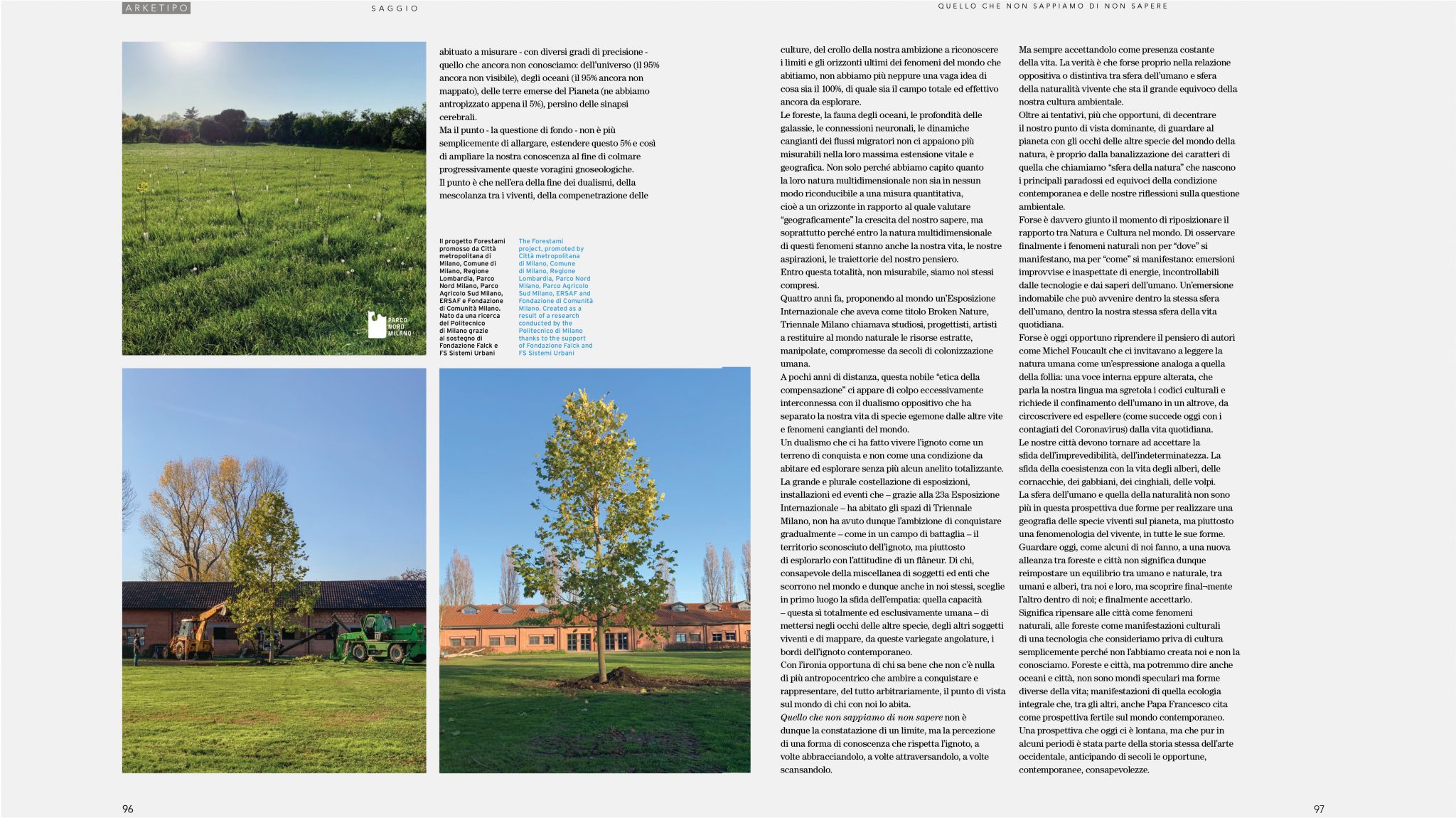 Included in the 164th issue of the international architecture magazine Arketipo is an essay by Stefano Boeri entitled "What we don't know we don't know", taking up the title of the XXIII International Exhibition in Milan.
In fact, starting from the topics discussed during the XXIII Triennale, the article analyses contemporary architectural and urban challenges, trying to find answers in overcoming the definite division between the human and natural spheres, with the aim of integrating living nature and greenery into buildings, cities and everyone's lives.
"The sphere of the human and the sphere of the natural are no longer in this perspective two forms to realise a geography of living species on the planet, but rather a phenomenology of the living, in all its forms. To look today, as some of us do, at a new alliance between forests and cities does not therefore only mean re-establishing a balance between human and natural, between humans and trees, between us and them, but finally discovering the other within us; and finally accepting it. It means rethinking cities as natural phenomena, forests as cultural manifestations of a technology that we consider devoid of culture simply because we did not create it and do not know it. Forests and cities, but we could also say oceans and cities, are not mirror worlds but different forms of life; manifestations of that integral ecology which, among others, Pope Francis also cites as a fertile perspective on the contemporary world. A perspective that is distant to us today, but which has been part of the very history of western art in certain periods, anticipating by centuries the appropriate, contemporary awareness," says Stefano Boeri.
To read the full article: https://www.stefanoboeriarchitetti.net/wp-content/uploads/2023/05/Arketipo.pdf