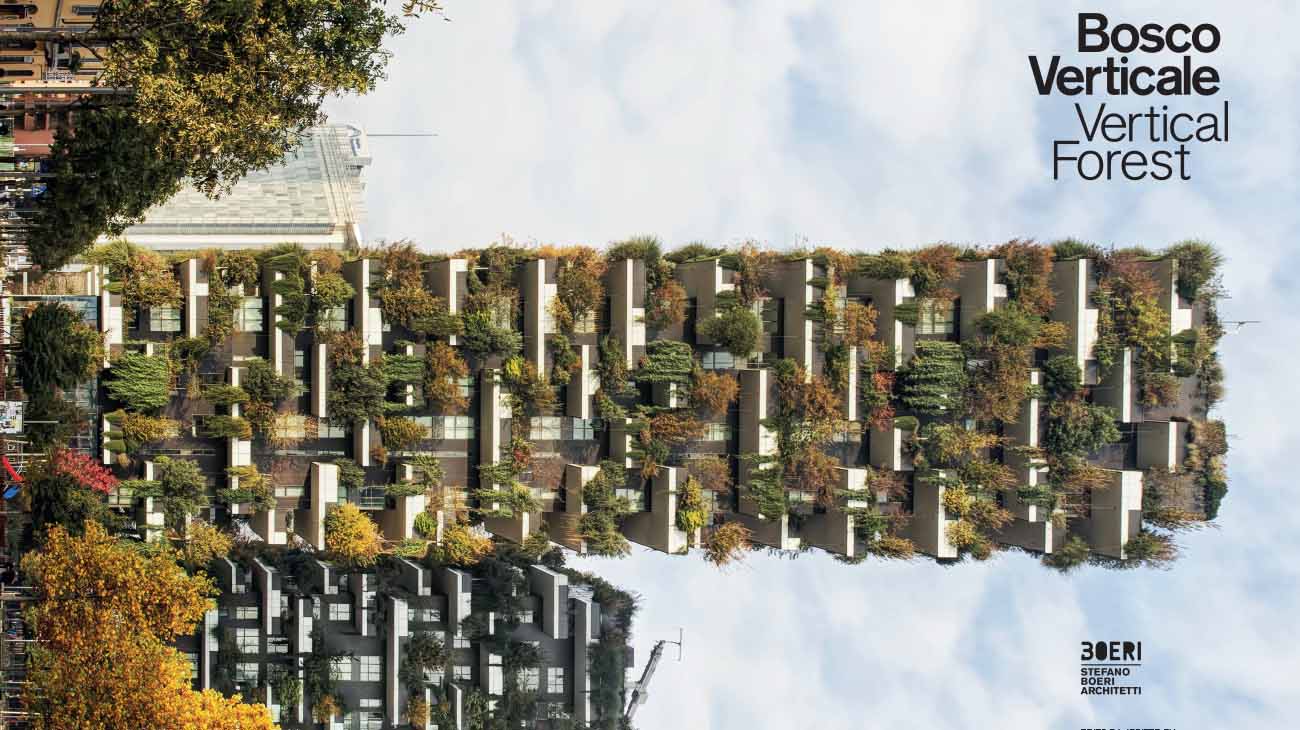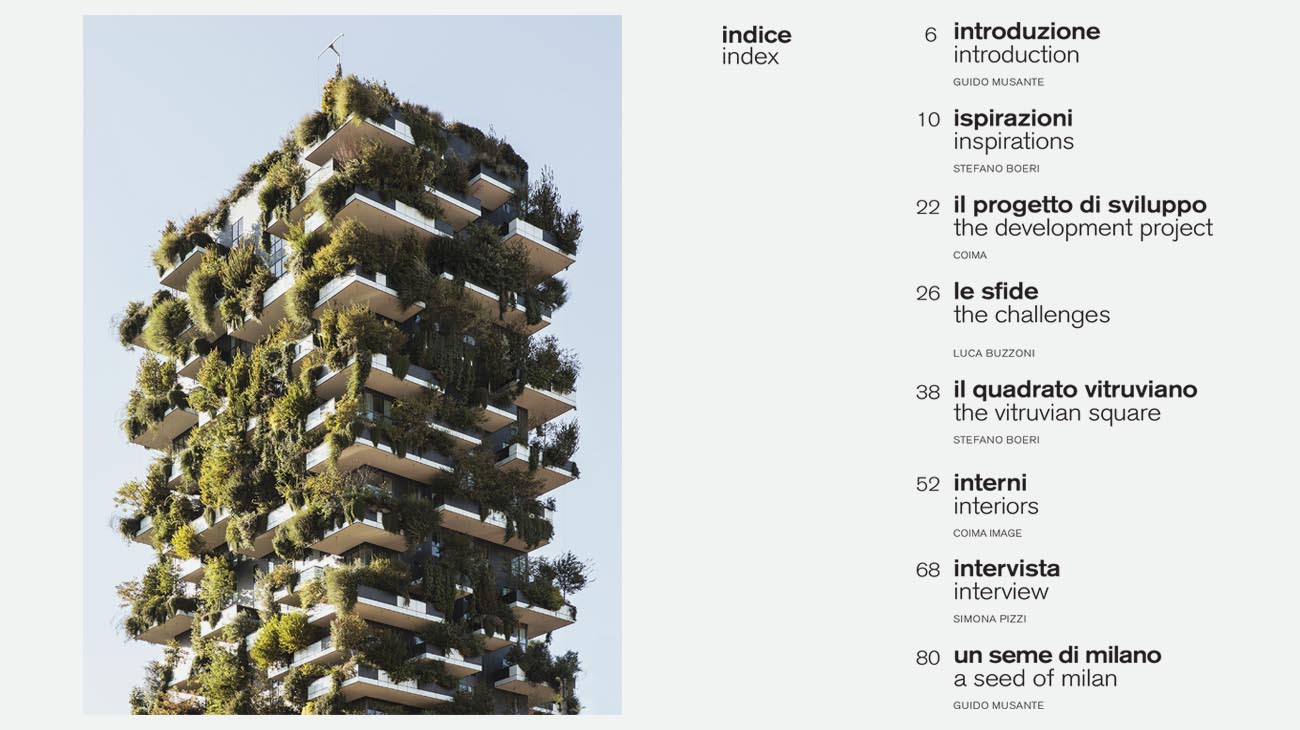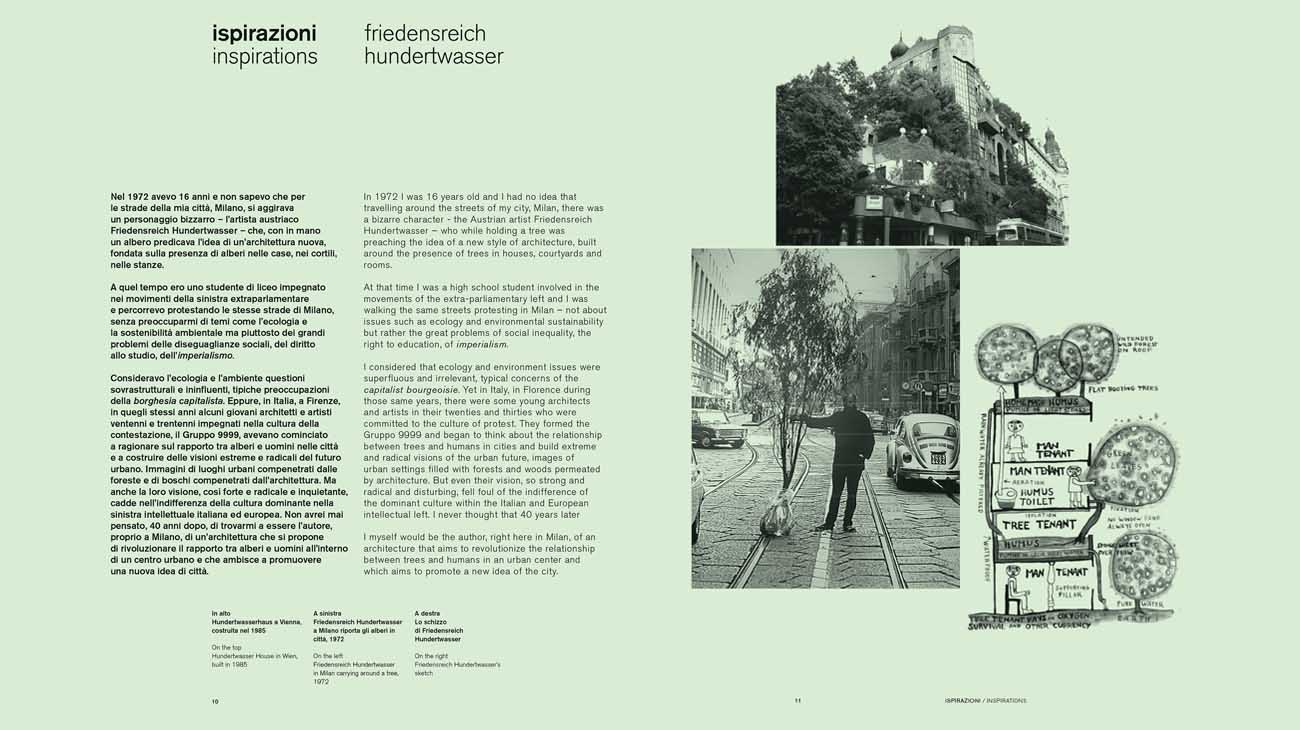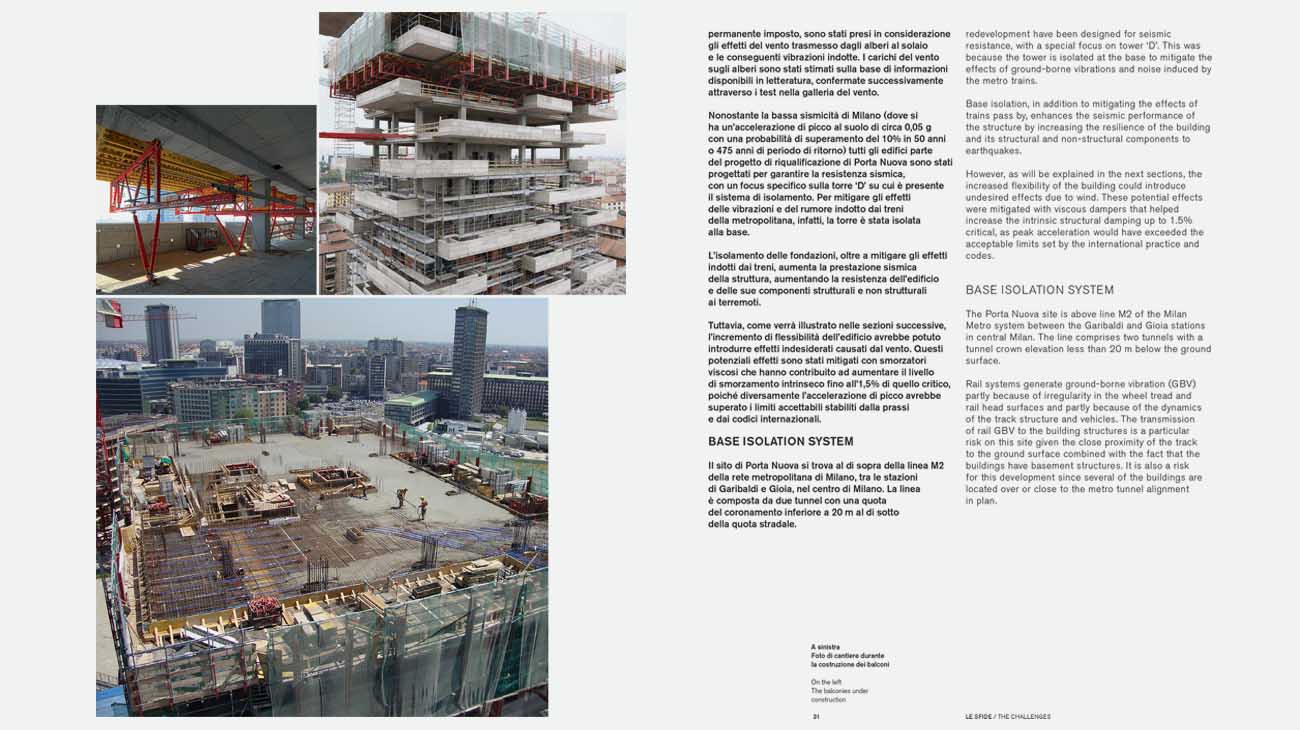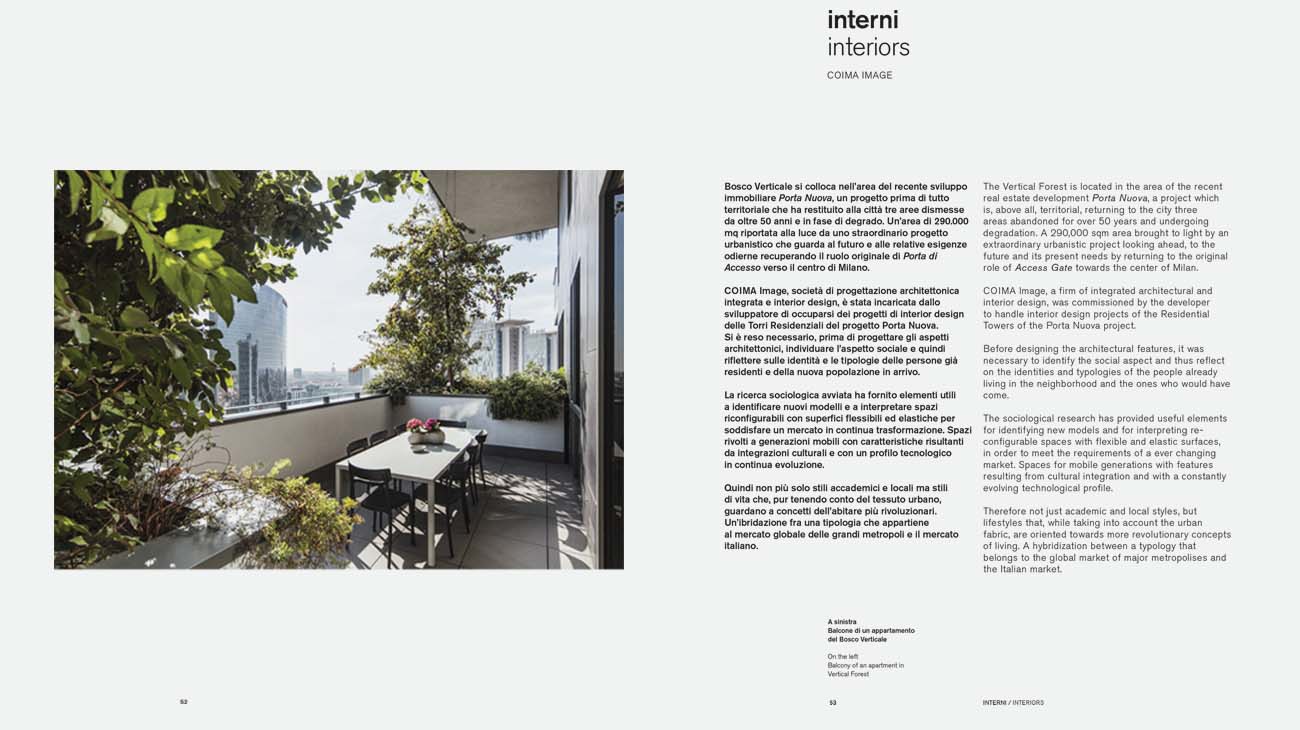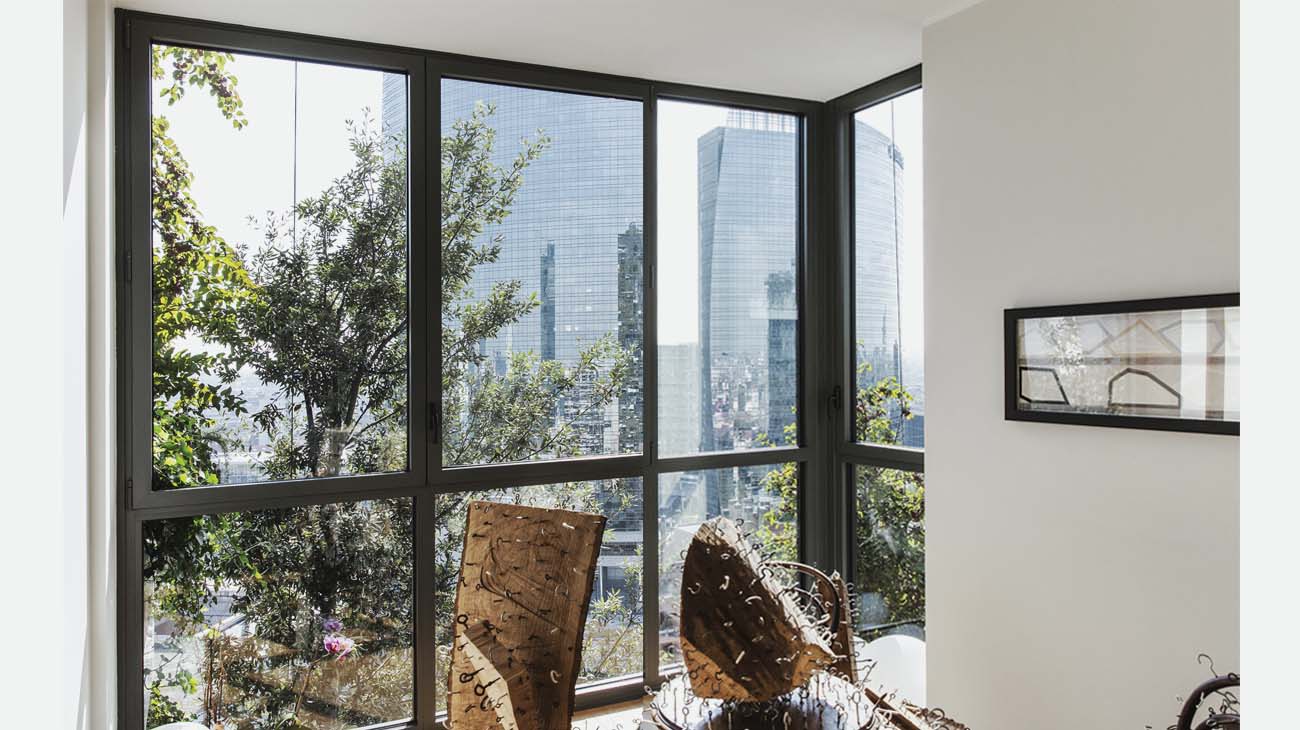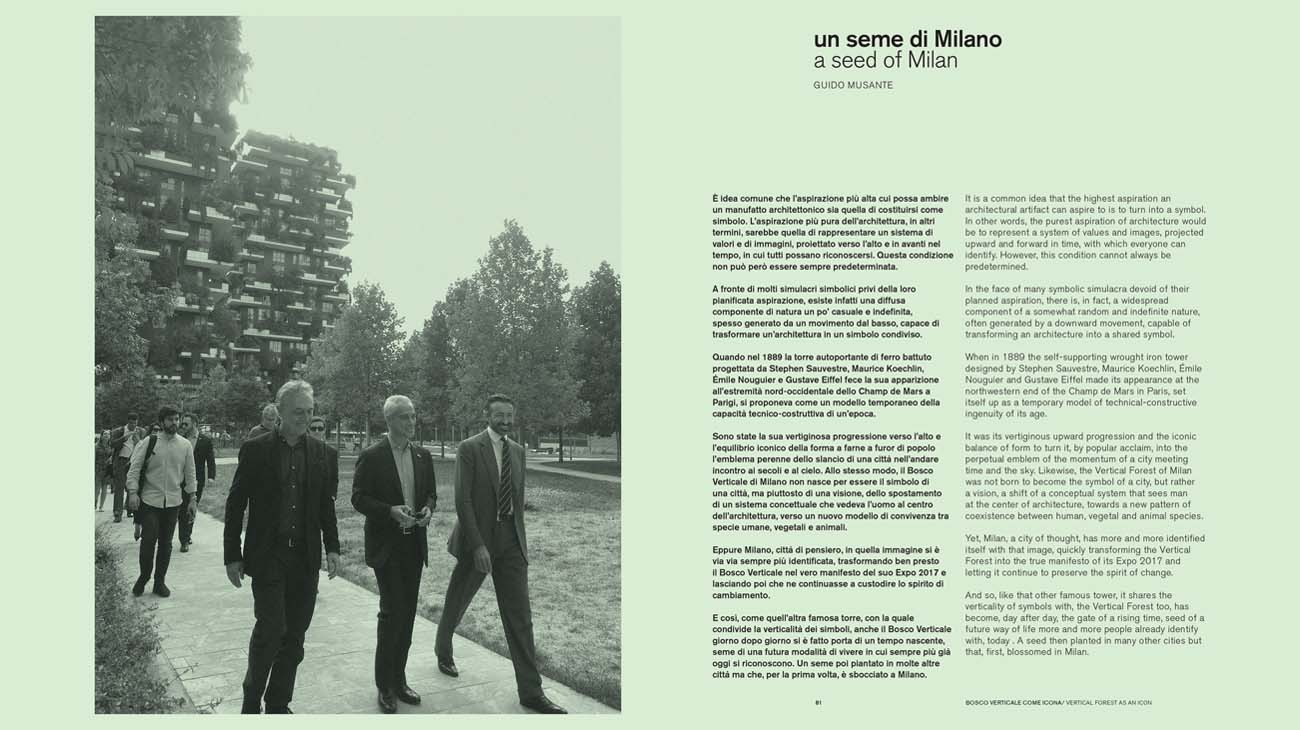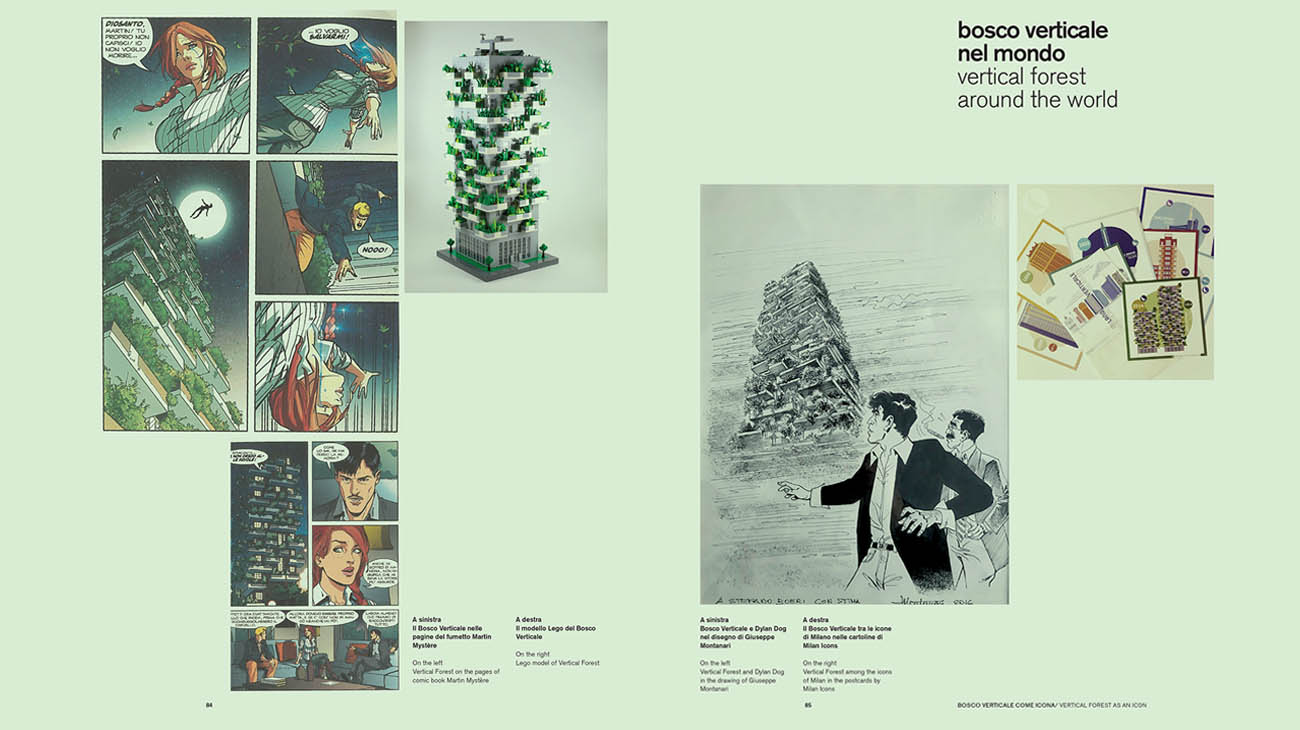 A book realized upon the idea of Stefano Boeri Architetti and Action Group, with participation of COIMA Image and graphic design of 46xy is a monographic volume dedicated to Vertical Forest of Milan. In its 104 pages the book tells the story and the challenges of this symbolic project, with a particular focus on botanical aspect and interior design in english and italian.
Texts by Stefano Boeri, Guido Musante, Luca Buzzoni, Alida Forte Catella, Kelly Russell and Ilaria Gianetto.
Photographs by Paolo Rosselli, Giovanni Nardi, Beppe Raso, Marco Garofalo.