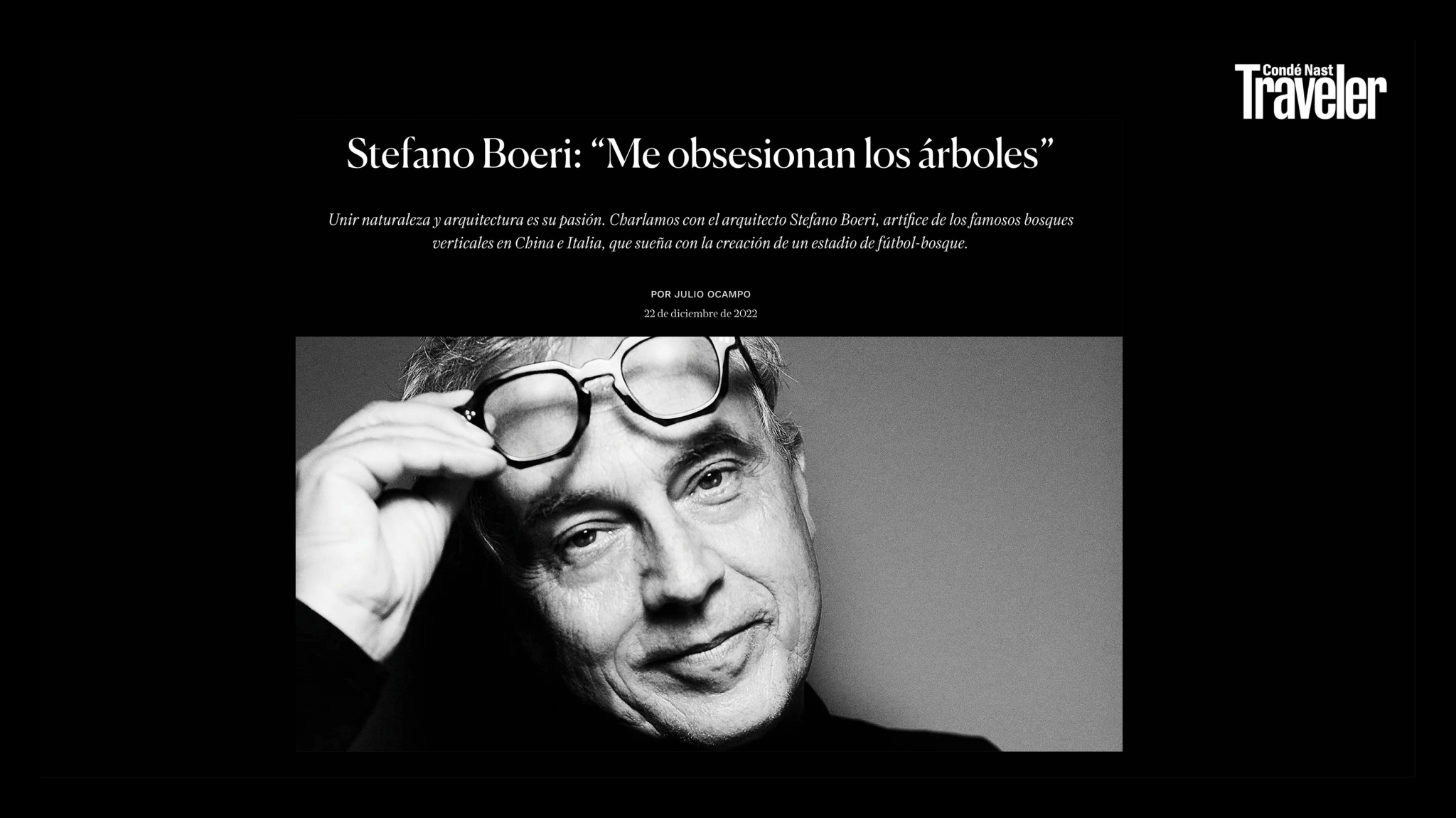 In the Spanish travel magazine Traveler, Julio Ocampo interviews Stefano Boeri about the philosophy behind Stefano Boeri Architetti's projects and its future prospects.
From the first Bosco Verticale in Milan, to the Trudo Vertical Forest in Eindhoven, the first of its kind dedicated to social housing, to the Palazzo Verde, a reinterpretation of the vertical forest model in a medium-density building, the article focuses on the specifics of trees and their maintenance, emphasising the benefits of a more integrated relationship between living nature and human beings.
"We are constantly experimenting with the idea of combining greenery and architecture, but not as a simple ornament, but as something designed according to the climatic conditions of each place and with the functionality of protecting the environment while saving energy. The idea is to make trees and human beings coexist. To create, in short, a living nature." Stefano Boeri concludes.
To read the full article: https://www.traveler.es/articulos/stefano-boeri-entrevista-me-obsesionan-los-arboles