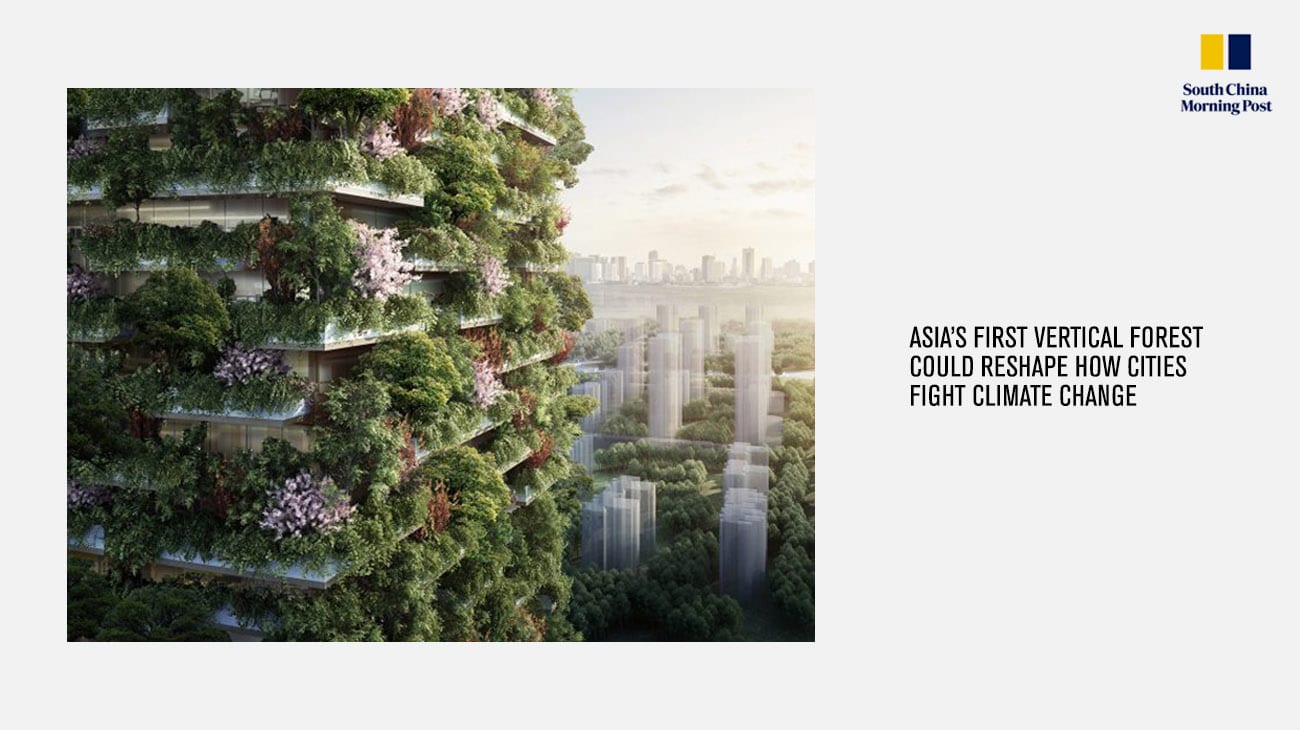 South China Morning Post publishes an article identifying the Nanjing Vertical Forest as an architectural prototype that outlines new models and strategies to tackle the effects of Climate Change.
The first Vertical Forest in Asia is already under construction and is designed to absorb 25 tonnes of carbon dioxide a year and produce about 60 kg of oxygen per day. An environmentally sustainable building that includes the natural element, measuring the architecture on the scale of it. A green wall evolution which transforms the living architecture and the living infrastructure in a building that welcomes plants, trees and birds.
From the first two towers built in Milan, the prototype has evolved and developed in every single variant, proposing different features according to the context, to the exposition and to the climate. A system of technological and design directions that – from the ground composition to the cages system that contains the roots, from the irrigation system to the balconies distances – makes each prototype unique and related to the context. Among the others Vertical Forests designed by Stefano Boeri Architetti the Trudo Vertical Forest, Wonderwoods, la Forêt Blanche, la Tour de Cedres e Cà delle Alzaie.
To read the full article: https://www.scmp.com/lifestyle/interiors-living/article/2169285/asias-first-vertical-forest-could-reshape-how-cities