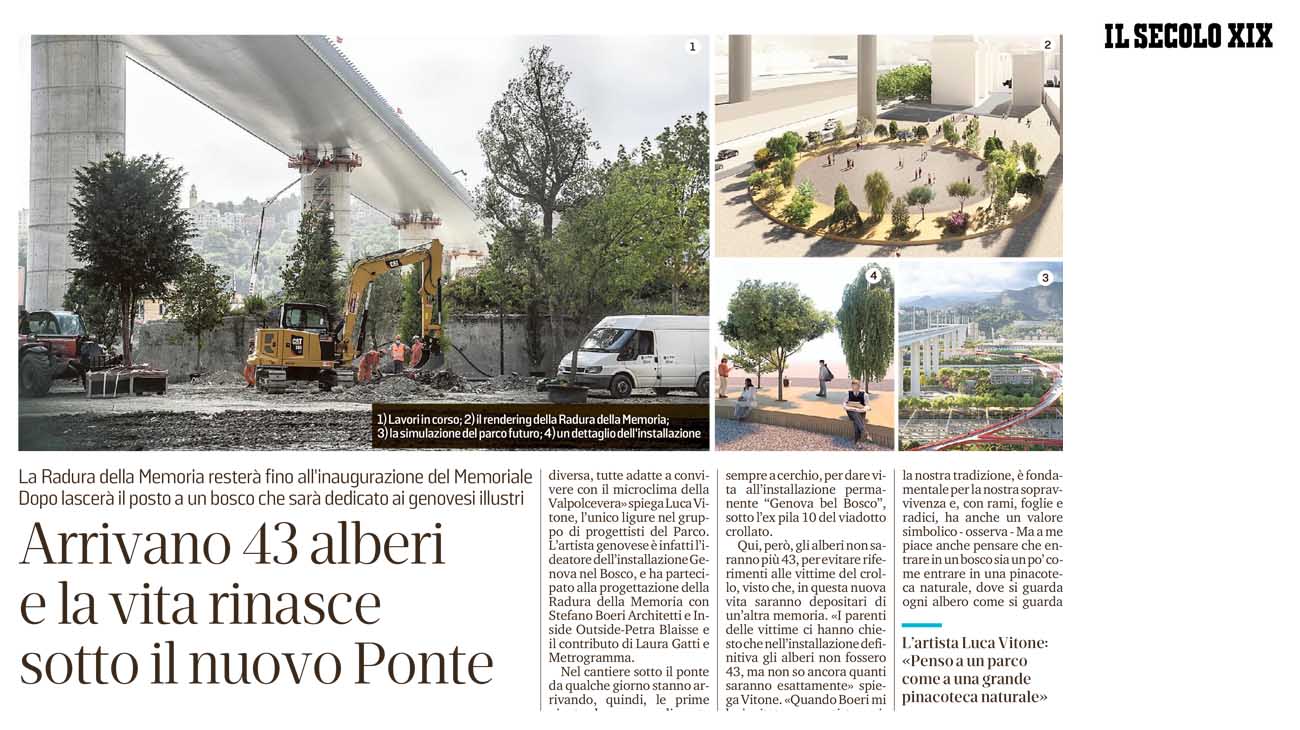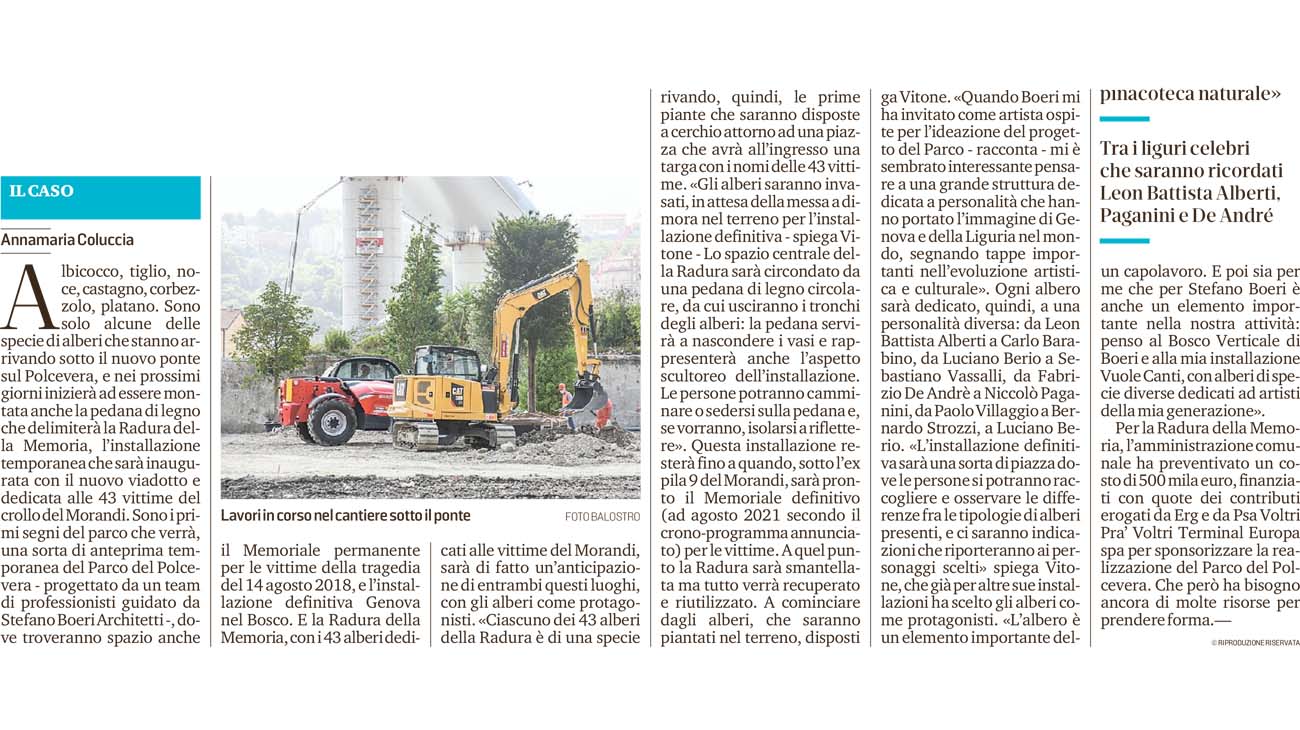 On the Secolo XIX an article narrating the birth of the Radura della Memoria, with the arrival of the 43 trees that make up the temporary installation which will be inaugurated with the new viaduct signed by Renzo Piano. Apricot, linden, walnut, chestnut, strawberry tree and plane tree, are just some of the species of trees hosted by the Clearing of Memory, as a temporary preview of the Polcevera Park, designed by Stefano Boeri Architetti.
"Each of the 43 trees of the Glade is of a different species, all suitable for living with the microclimate of the Valle del Polcevera", explains Luca Vitone, the only Ligurian in the Park's group of designers, creator of the future installation Genova in the woods.
The Radura della Memoria welcomes the essences in a circular podium with an external diameter of 50 meters, entirely made of wood from the Ampezzo forests, devastated in 2018 by the Tempesta Vaia, becoming a symbol of sustainability and rebirth.
The entire article on the Secolo XIX of Thursday 2 July 2020.