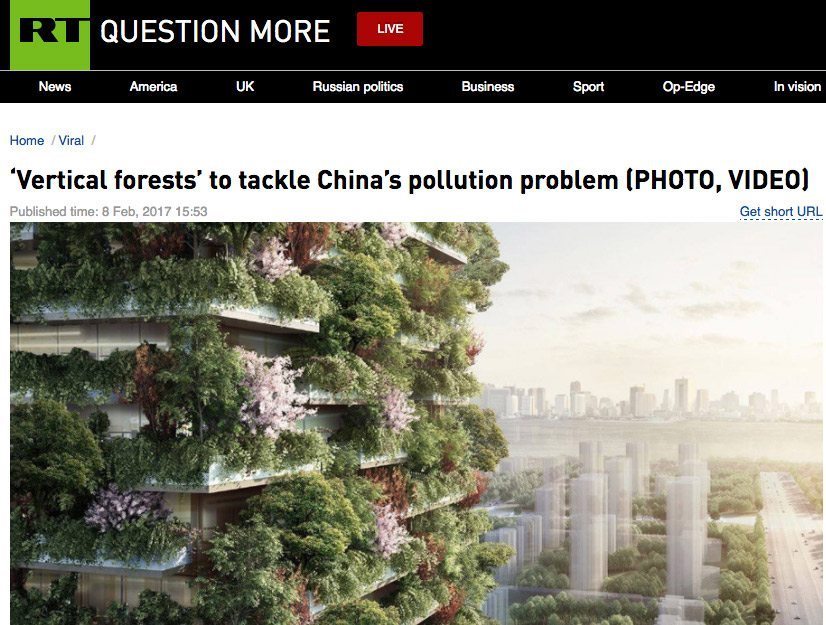 february 8th, 2017
Construction on Asia's first 'vertical forest' is underway in the Chinese city of Nanjing in an effort to tackle the nation's pollution crisis.
The Nanjing Towers by Stefano Boeri Architetti will absorb 25 tons (22,680kg) of carbon dioxide each year, producing about 132lb (60kg) of fresh oxygen daily.
Similar towers are also in the works for other Chinese cities including Shijiazhuang, Liuzhou, Guizhou, Shanghai and Chongqing, according to the italian architect entrusted with the task, Stefano Boeri.