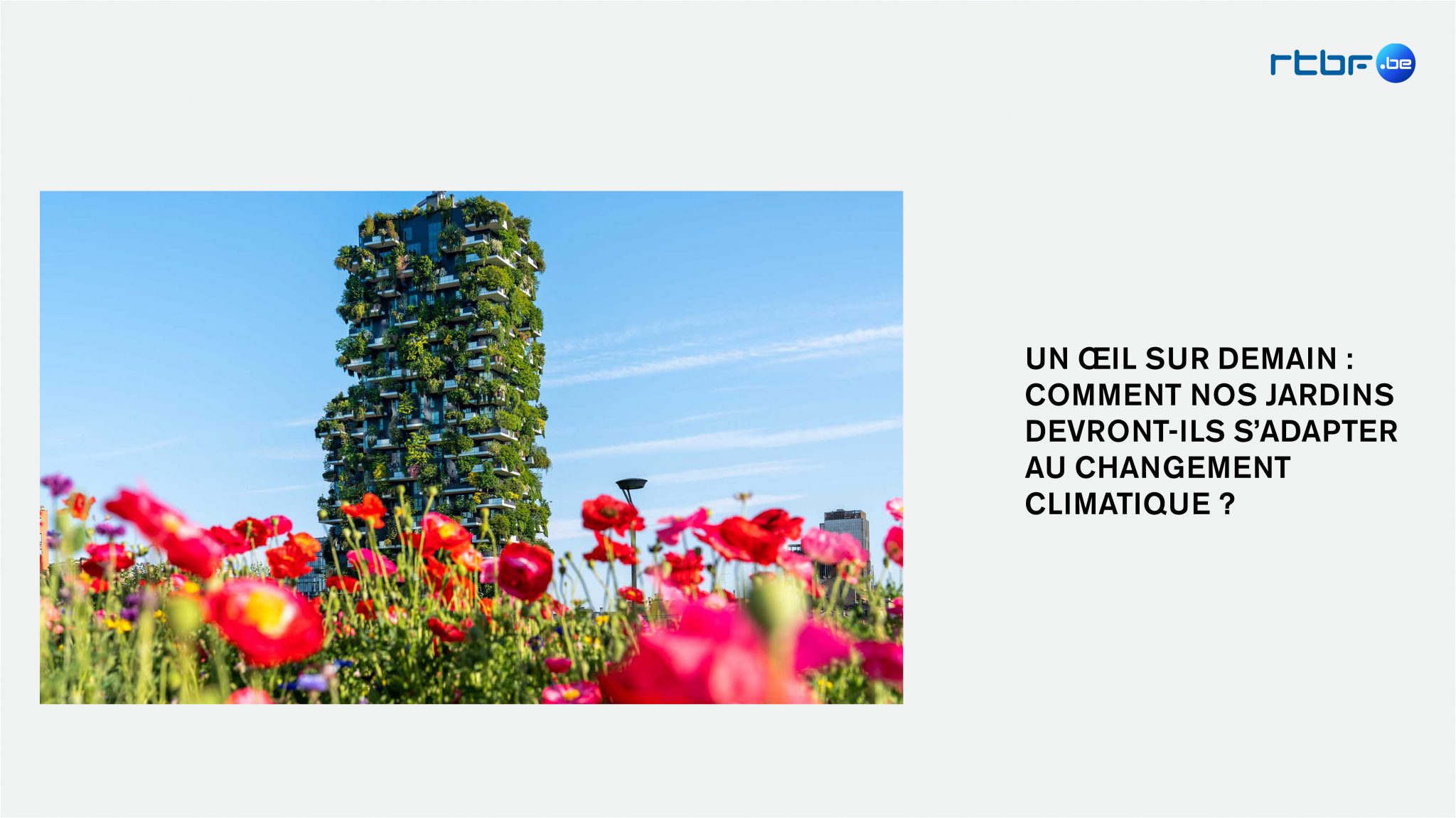 The Belgian website rtbf (Radio-télévision belge de la Communauté française) publishes an article by Lucie Dendooven and Maurizio Sadutto entitled A look at tomorrow: how will our gardens have to adapt to climate change?, in which the Bosco Verticale in Milan, designed by Boeri Studio, is listed as an example of a 'garden of the future'.
"We need to find plants – and it is a difficult equation to solve – that can withstand heat waves and water shortages as well as wet, rainy winters," says Luc Noël, a Belgian journalist specialising in gardens and environmental issues. And from this premise, the article presents some solutions, plants and methods to make the natural component thrive even within cities.
In this context, the Bosco Verticale is cited as an original and successful example of integration between the natural and human spheres, with 800 trees (480 first and second size trees, 300 smaller ones), 15,000 perennials and/or ground cover plants and 5,000 shrubs on the façades, a vegetation equivalent to that of 30,000 square metres of forest and undergrowth, concentrated on 3,000 square metres of urban area.
The result of three years of studies conducted together with a group of botanists and ethologists, the development of the vegetal component preceded the building life of the complex itself, with a design that also acts in relation to the different treatments on the sides of the towers and on the various floors, where the choice and distribution of the essences reflect criteria both aesthetic and functional to adapt to the orientations and heights of the façades.
To read the full article: https://www.rtbf.be/article/un-oeil-sur-demain-comment-nos-jardins-devront-ils-sadapter-au-changement-climatique-11208447