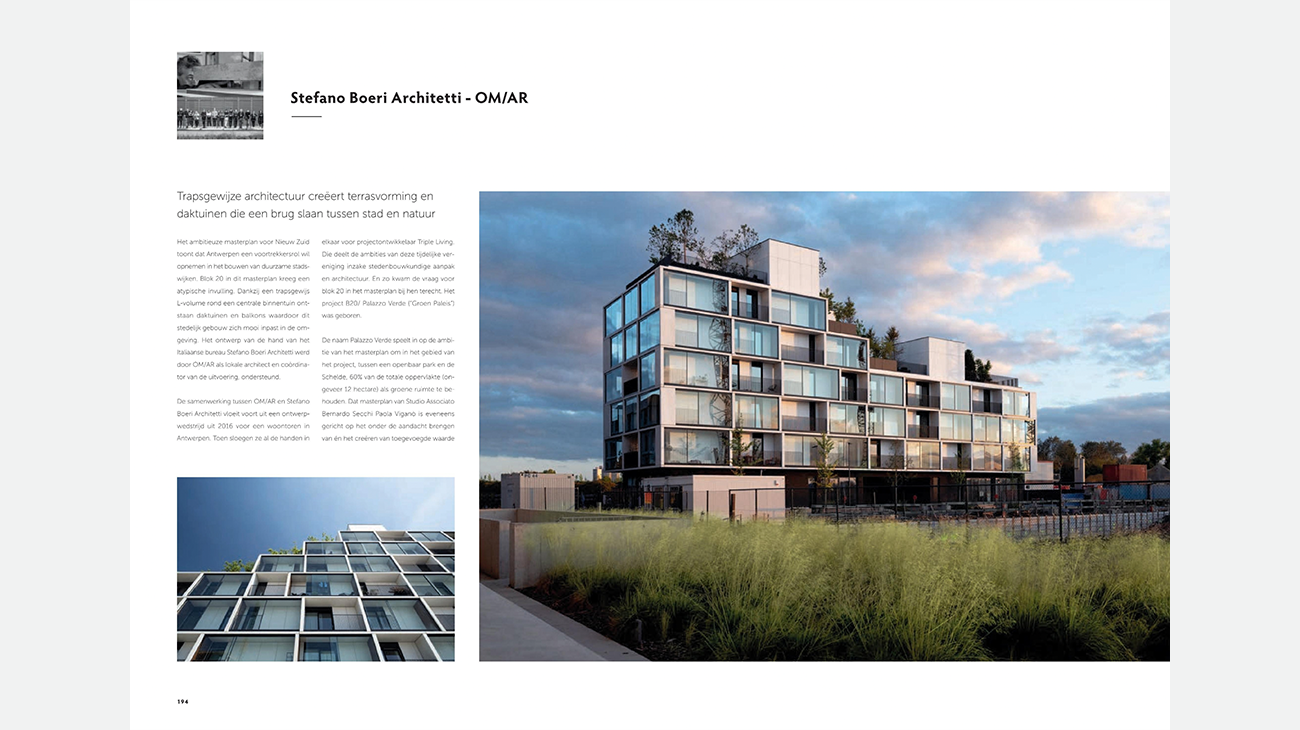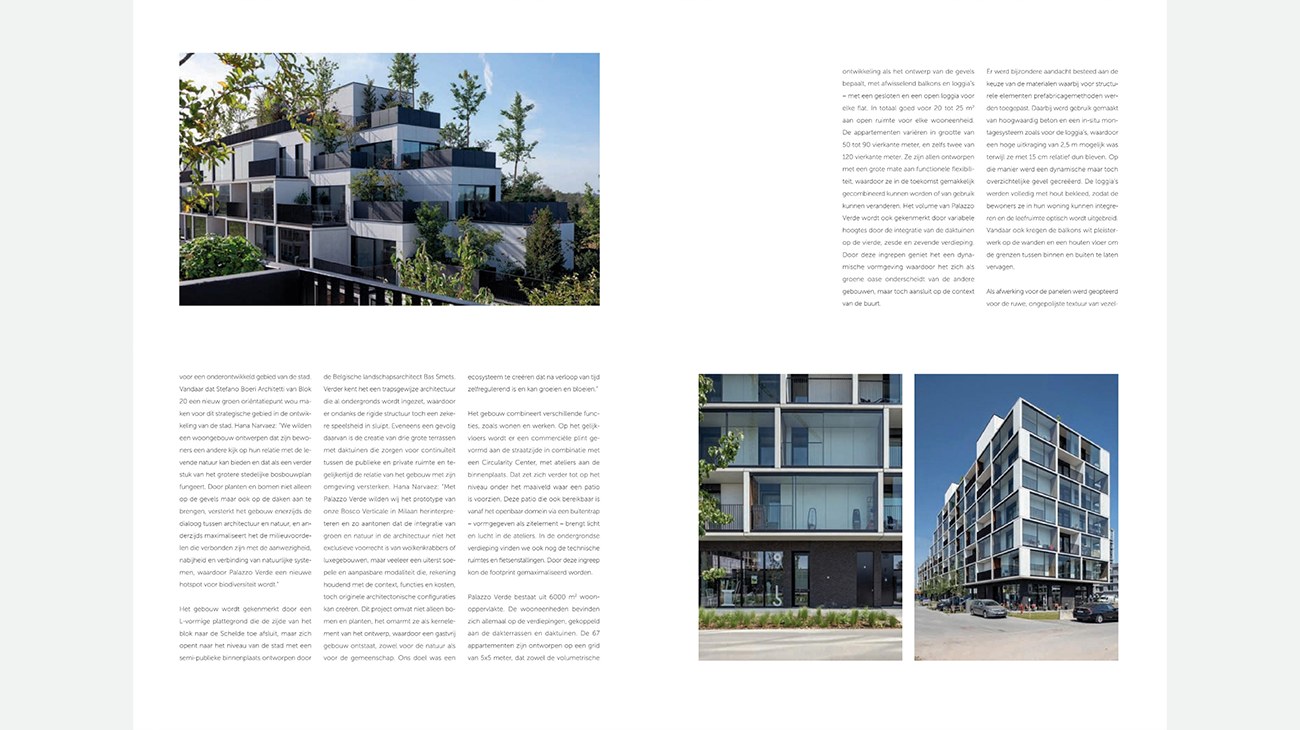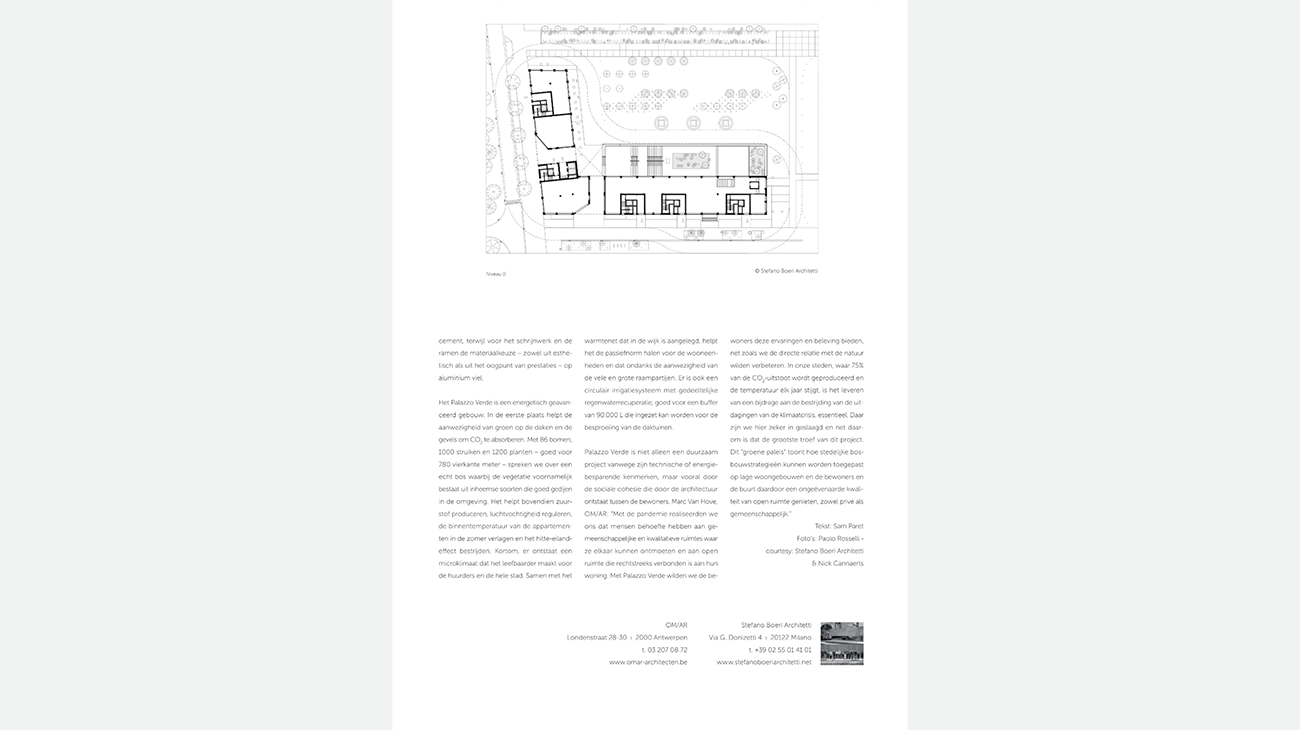 The Belgian journal Plan Magazine, in its fifteenth issue, presents the Palazzo Verde project in Antwerp, also published on the cover.
Sam Paret's article focuses on the genesis of the project, realised by Stefano Boeri Architetti in collaboration with OM/AR, and its main features, such as the presence of 86 trees, 1,000 shrubs and 1,200 plants, for a total of 780 square metres of green area concentrated in a 7-storey building.
With Palazzo Verde, in fact, a low-density declination of the Vertical Forest model has been brought forward, demonstrating how the inclusion of greenery and nature in architecture is not the exclusive prerogative of skyscrapers or luxury buildings, but rather an extremely flexible and adaptable modality, capable of generating different original architectural configurations starting from the specificities linked to the context, functions and local needs.
To read the full article (pagg. 196-201): http://www.plan-magazine.be/plan-15