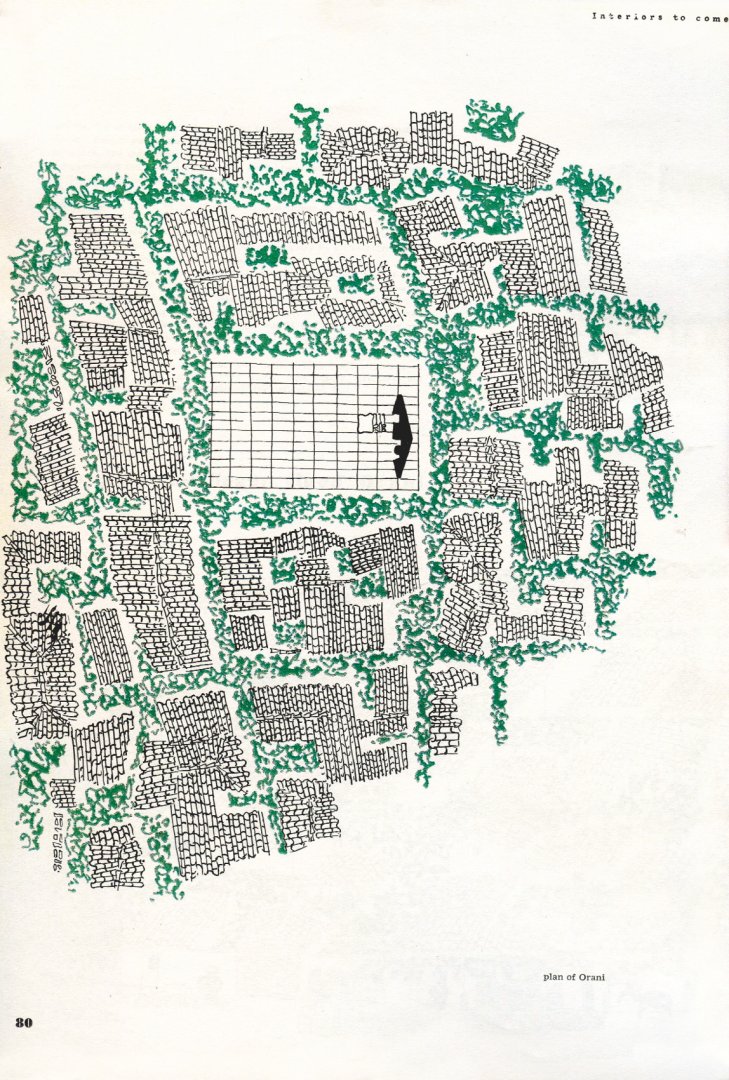 The Municipality of Orani approves the Orani Pergola Village project, developed together with the Nivola Foundation on the basis of the vision of the artist Costantino Nivola. The Municipality entrusts the task to the professional group composed of Stefano Boeri Architetti and Eng. Alessio Bellu of the Qarchitecture studio from Cagliari.
Conceived by Costantino Nivola in 1953, the project was born as an environmental art intervention intended to strengthen the sense of community of citizens by linking all the houses in the town by the use of vine pergolas and white plaster.
Orani Pergola Village looks like a green, physical and relational plot, which winds through the streets of the historic center and leads to the squares, the heart of civic life. The intervention, immersed in a context that completes the urban scene with white-plastered facades connected by a blue plinth, includes the already implemented redevelopment of Piazza Mazzini and Su Postu.
"Since 1953", says Mayor Antonio Fadda, "the town has changed, both from an urban, social and cultural point of view, but we believe that Nivola's vision is still current and contemporary. With this project we want to recover the historic center, enhancing it and making it alive, beautiful and welcoming. For us it is a source of pride and satisfaction to be able to collaborate with the architect Boeri and his studio, Stefano Boeri Architetti. It will be a complex but very stimulating path that will restore an international dimension to the Nivola proposal. We also trust in the active support of the community of Orani, which will play a fundamental role in transforming a dream into reality".
The intervention, included in the wider project called "Geoartnet" funded by the Sardinia Region with 2.5 million euros, provides for the artistic supervision of the Nivola Museum Foundation and the involvement of citizens.
"The Orani Pergola Village", observes Giuliana Altea, President of the Nivola Foundation, "was extraordinarily ahead of its time: by transforming open spaces into intimate and welcoming spaces through vine pergolas, it aimed to transform relationships between people. It is extraordinary that today, thanks to the Municipality of Orani and Stefano Boeri Architetti, that utopian vision can finally confront itself with the present".
Architect Stefano Boeri quotes: "Orani can become a splendid example of the regeneration of those Italian villages rich in history, culture and memory, scattered throughout the country, today at risk of being forgotten. Orani Pergola Village is a discreet intervention but capable of translating the need of citizens to experience collective and outdoor urban spaces into a project".