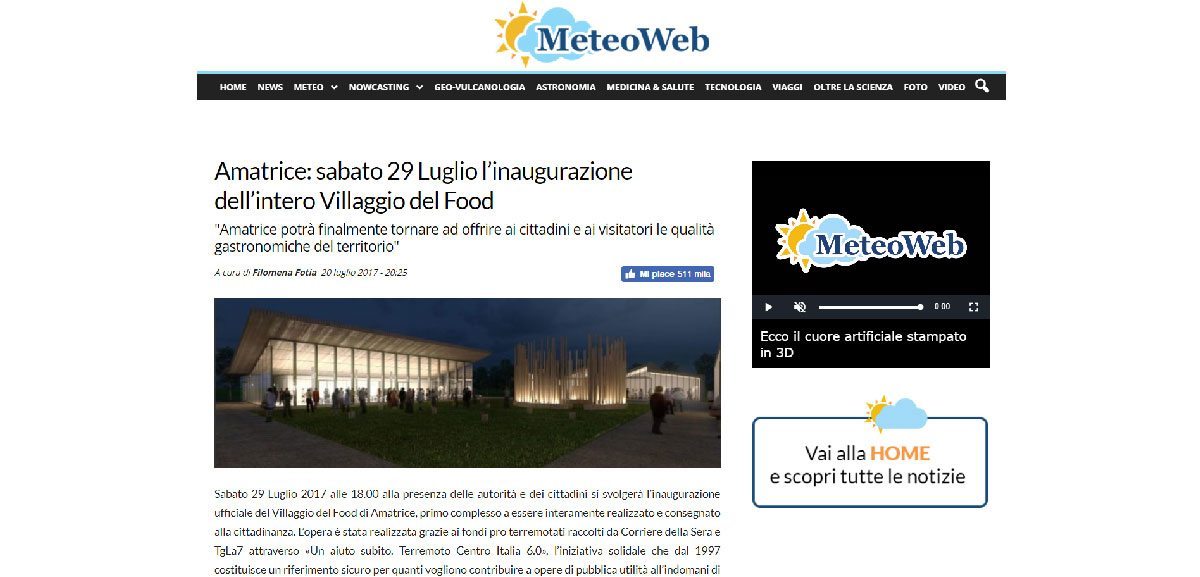 July 21st, 2017
On Saturday July 29th at 6:00 pm with the presence of authorities and citizens will take place the inauguration of the Food Village of Amatrice. The structure is realized thanks to the fundraising campaign by Un aiuto subito, Corriere della Sera and TG La7 through Banca Prossima and the platform of crowdfunding TIM With You We Do.
The delivery of the entire structure is the tangible proof of the reconstruction project Amate Amatrice, thanks to the design contribution of Stefano Boeri Architetti and the operative contribution of Regione Friuli Venezia Giulia, Innova Fvg, Filiera del Legno del Friuli Venezia Giulia and Domus Gaia.
After the realization of the New Refectory of Amatrice, designed by Stefano Boeri Architetti, this July 29th will be delivered eight structures that will host a bar and seven restaurants, allowing Amatrice to return to offer to citizens and visitors local gastronomic qualities.
http://www.meteoweb.eu/2017/07/amatrice-sabato-29-luglio-linaugurazione-dellintero-villaggio-del-food/936728/