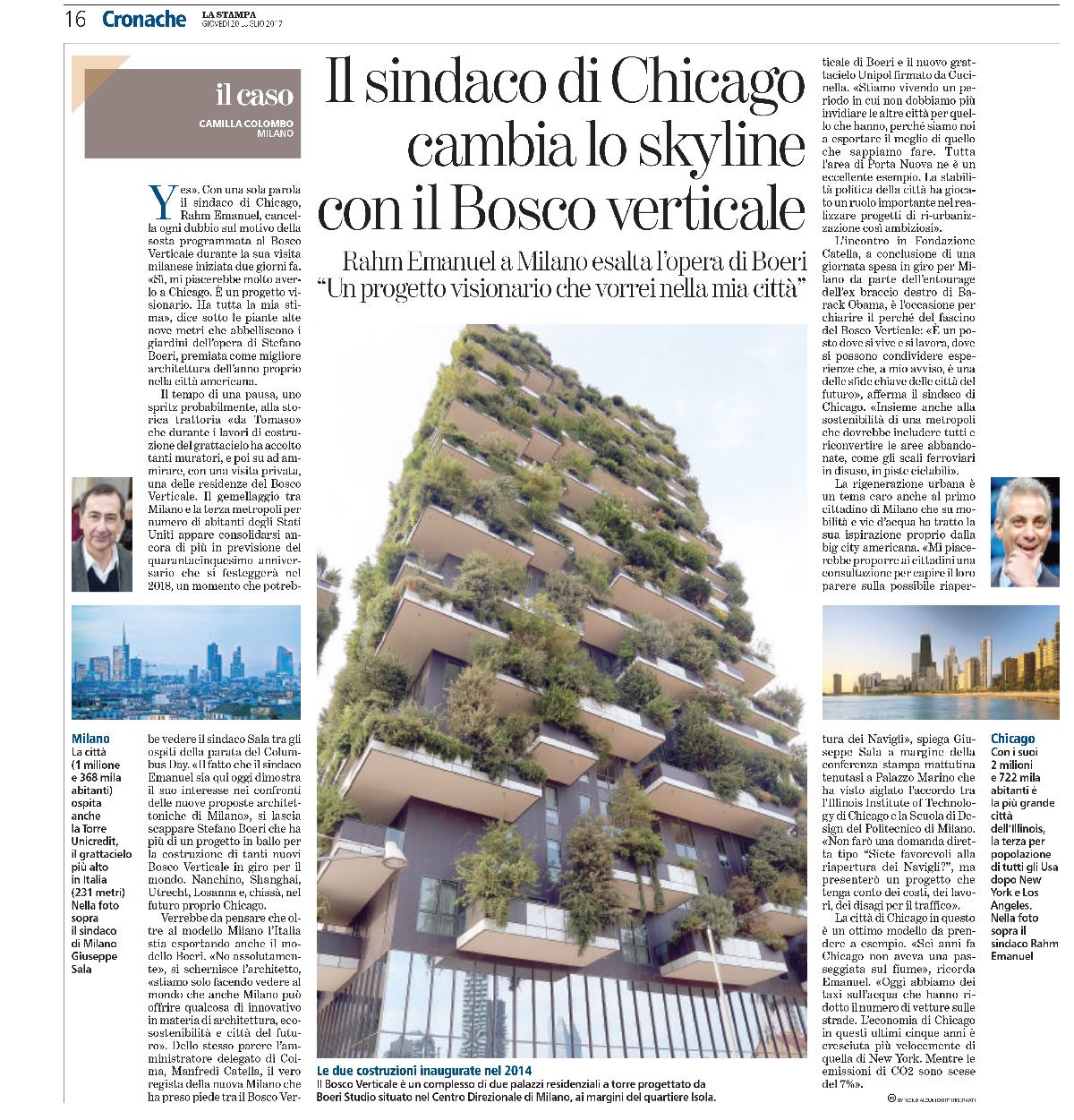 July 20th, 2017
"Yes, I'd love to have it in Chicago. It's a visionary project. It has all my esteem" said the Mayor of Chicago Rahm Emanuel, during his visit at the Vertical Forest, project signed by Stefano Boeri.
"The fact that Mayor Emanuel is here today demonstrates his interest in the new architectural proposals of Milan," said the architect Stefano Boeri, who is exporting his green concept all over the world "We are showing to the world that also Milan can offer something innovative about architecture, eco-sustainable and cities of the future".
Yesterday, July 19th, was held a dialogue between Milan and Chicago with many topics, a meeting between the Mayor of Chicago Raham Emanuel and the Mayor of Milan Giuseppe Sala, with the participation of Coima's managing director, Manfredi Catella, the architect Stefano Boeri and the cultural ambassador of Chicago in Milan, Francesca Parvizyar.