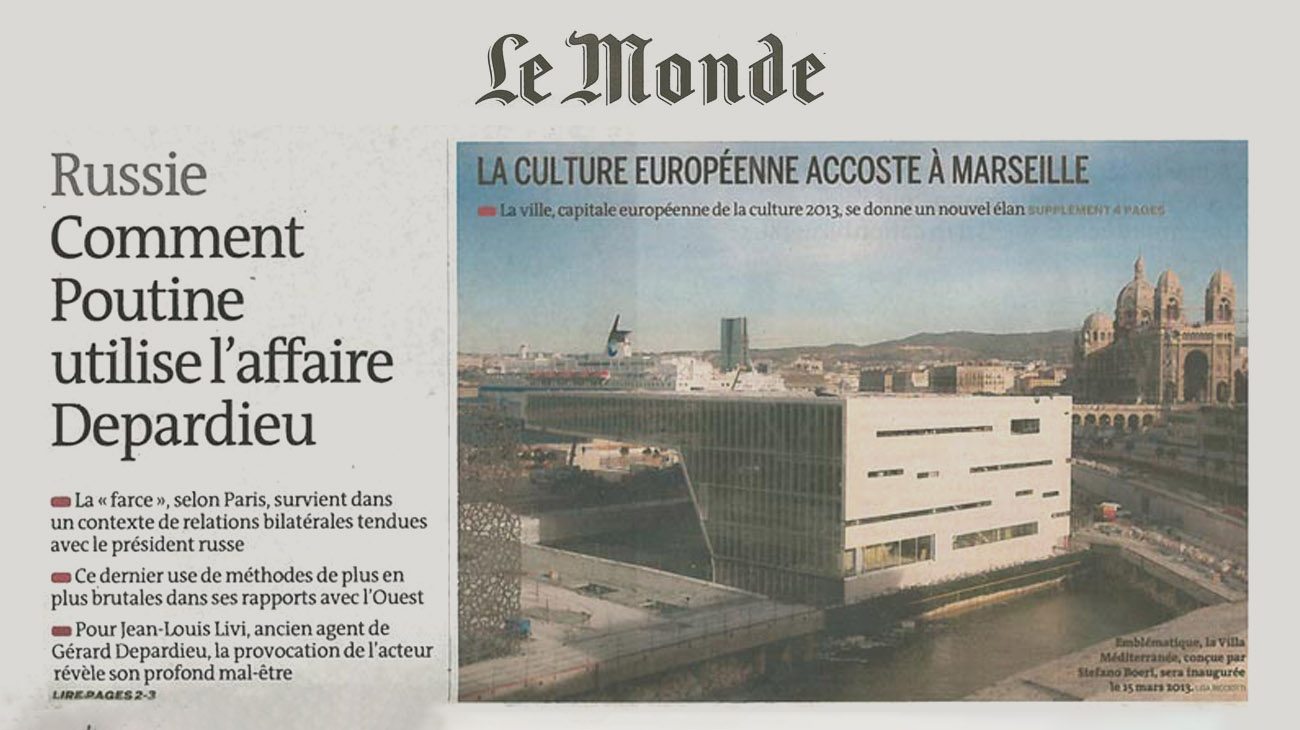 On Le Monde the Villa Méditerranée designed by Boeri Studio and inaugurated in 2013 in occasion of Marseille European Capital of Culture.
The building is a big multifunctional centre which overlooks the harbour of the French city. Designed to host cultural events and research activities, Villa Méditerranée aims to embody a meeting and fusion place of the diverse identities which leave the Mediterranean Sea, a crossroads of diversity.
Key element of the project is the water surface which represents the real public space, able to symbolize the institution: the union, the means of contact that orients, animates, and organizes the building as a whole.