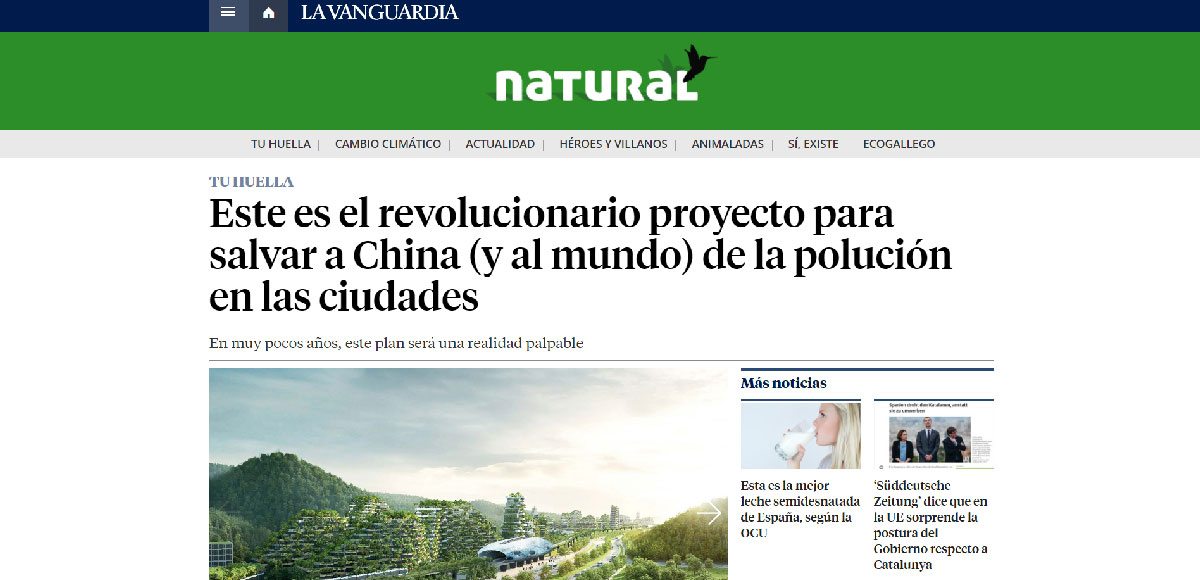 August 3rd, 2017
La Vanguardia, a Spanish daily newspaper, writes about Liuzhou Forest City, designed by Stefano Boeri Architetti. A city that aims to fight atmospheric pollution, a major issue in many areas in China.
Liuzhou Forest City will be built in the north of Liuzhou, in China, and will host 40.000 trees and almost 1 million plants of over 100 species. Once realized, the city will be able to absorb 10.000 tons of CO2 and 57 tons of pollutants per year and produce 900 tons of oxygen.
Liuzhou Forest City will be completely energy self-sufficient, thanks to the use of renewable sources, and will increase the growth of local biodiversity.
Stefano Boeri's concept has become a model of architecture and urban settlement that is spreading all around the world, laying the foundation for an even more green and sustainable future.
http://www.lavanguardia.com/natural/20170803/43283592895/proyecto-ciudad-bosque-china-polucion.html