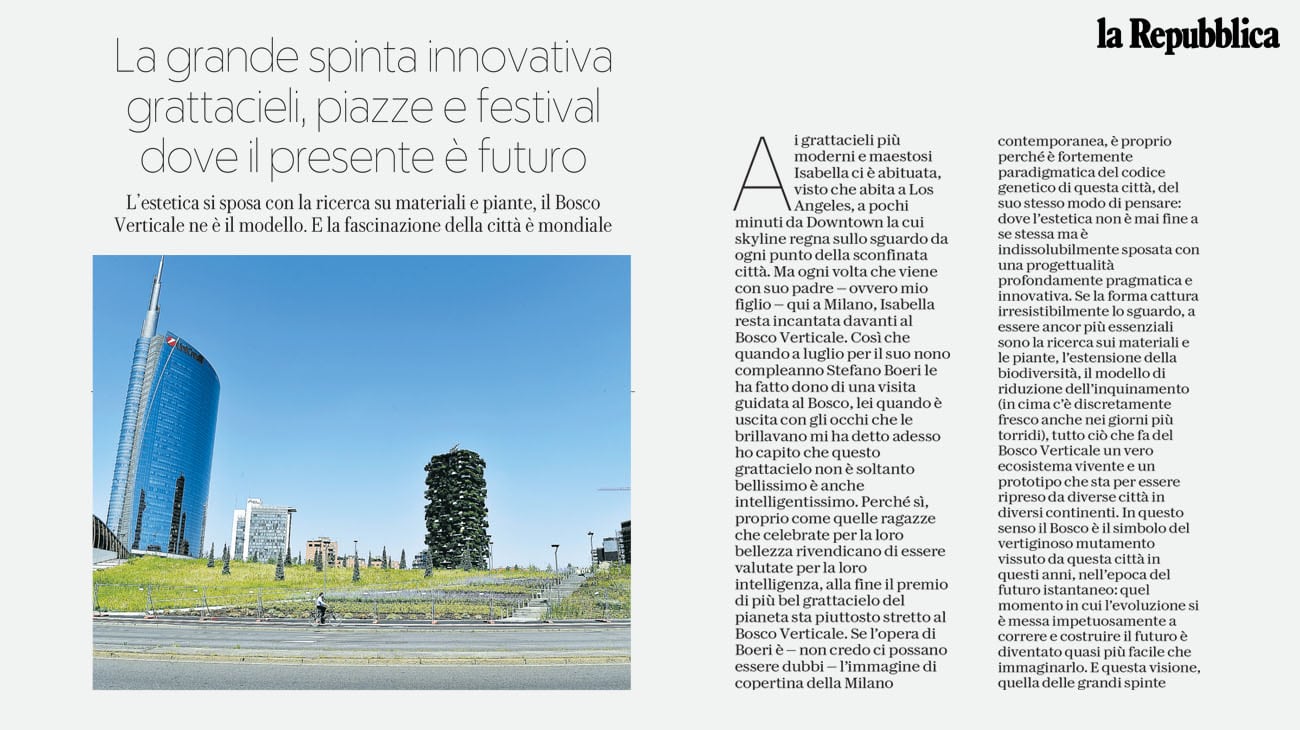 An article published on La Repubblica by Franco Bolelli pictures the great innovative energy which characterizes Milan in these years.
Skyscrapers, squares and festivals that make it the city of experimentation: from the Vertical Forest to the finger signed by Cattelan, from Piazza Gae Aulenti to City Life, from Milan Arch Week to Book City, Milan attracts a strong innovative energy able to welcome international inititiatives.
"If the project of Boeri is – and I don't think there are any doubts – the cover image of Milan in contemporary times, is because it strongly illustrates the nature of this city, of its way of thinking: where the aesthetics is never end in itself but it is indissolubly linked with a pragmatic and innovative design".
Not just aesthetically succesful, the Vertical Forest combines a wise research on plants and materials with a model of pollution reduction that tackles climate change reducing the heat island and absorbing CO2, a real living ecosystem.