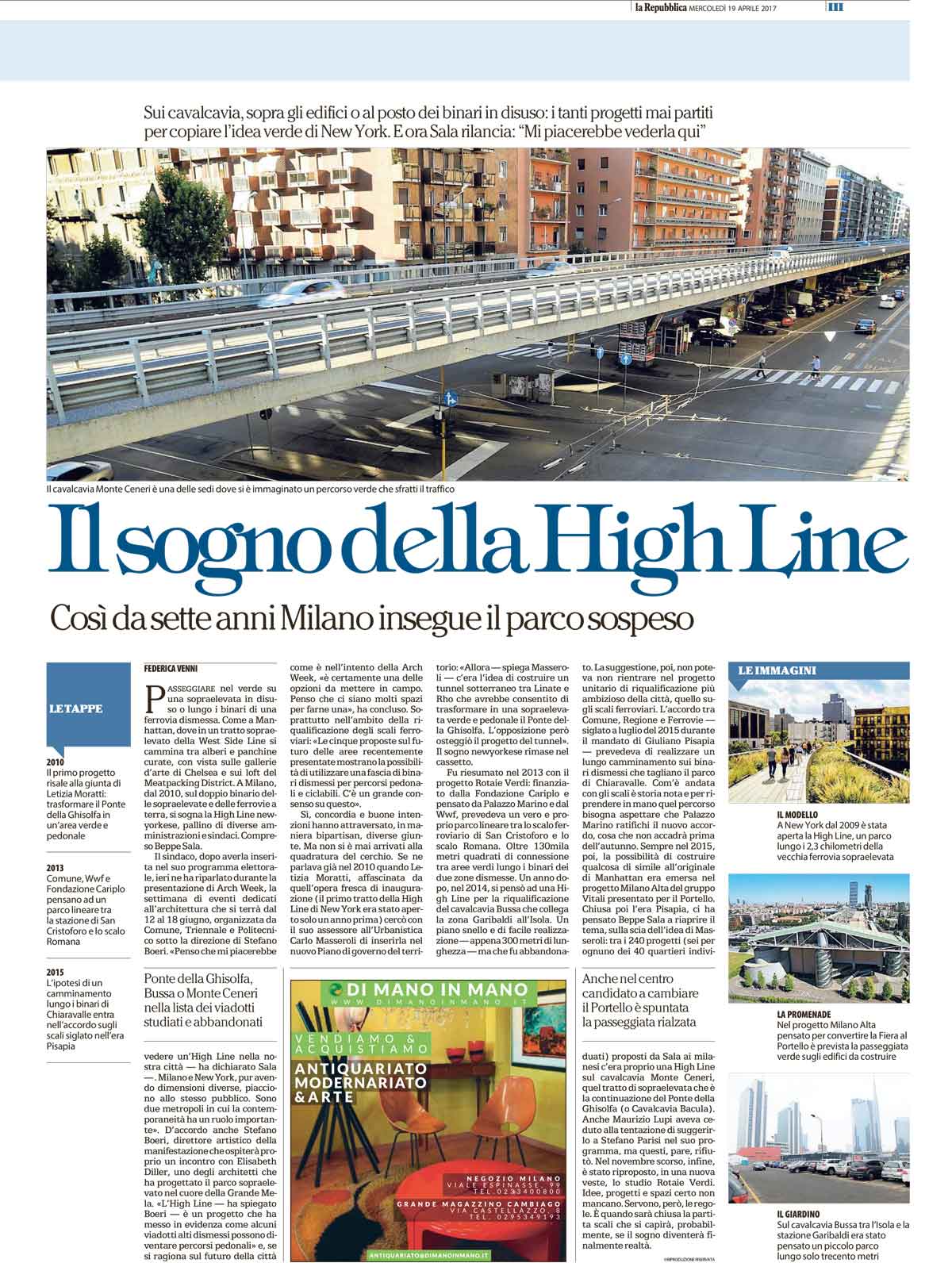 April 19th, 2017
On June 12-18th, in Milan will take place the "Milano Arch Week", an initiative promoted by Municipality together with Politecnico di Milano. The role of art director has been entrusted to Stefano Boeri. The events will take place in Triennale di Milano and Burri's open air theater in Parco Sempione.
During this week, Stefano Boeri will meet Elizabeth Diller, the architect of the High Line in New York. The Mayor of Milan Giuseppe Sala appreciate the project of High Line, he would like to introduce the idea of elevated park in Milan.
"I think I'd like to see a High Line in our city" said Giuseppe Sala "Milan and New York, despite having different sizes, are loved by the same public. Two cities in which the contemporaneity has an important role".
Stefano Boeri agrees with the Mayor of Milan: "High Line is a project that highlight how some disused structures and viaducts can become walking paths. It's a possible project and Milan has a lot of spaces to create".