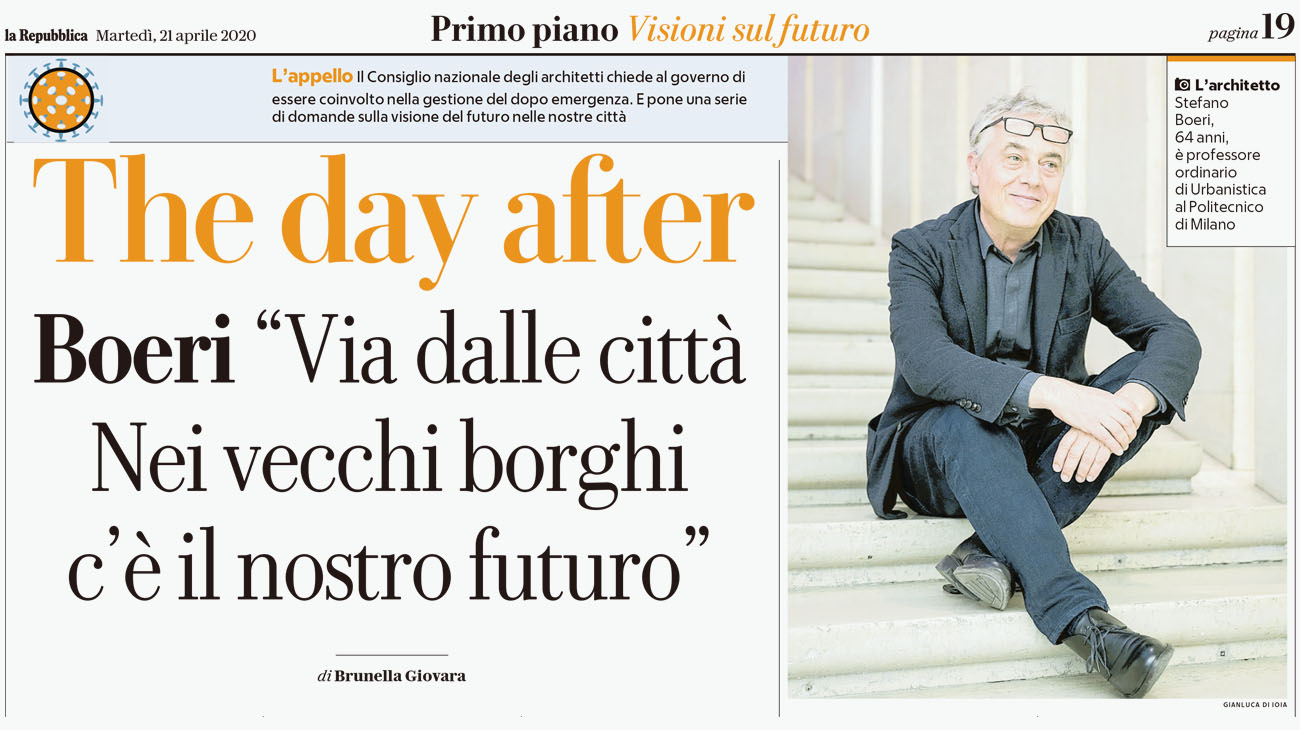 On Repubblica an article that tells the architect Stefano Boeri's vision of the "Day after" – the near future following the Covid-19 pandemic – which involves nature and the forgotten small towns as protagonists in a wider dispersion plan, pushing towards the abandonment of the most densely inhabited areas. The project on a national scale imagines the 5800 centres under 5 thousand inhabitants – of which 2300 abandoned – adopted by the 14 metropolitan areas, with fiscal advantages and incentives, dispersing the cloud of fine dust that gravitates on large cities.
It is the data of fine particles that frightens – increasing the lung fragility of those who live in areas with high density of particulates, easily assimilated to contagion – in addition to the use of private means of transport, of which a strong reduction is necessary.
Spaces to rethink as a challenge, as a necessity: shops and dehors, skyscrapers with ventilated elevators and urban space dedicated to nature. Never before has Milan shown itself with so many green balconies, loggias and terraces that make manifest the desire of the inhabitants to have a garden, a vegetable garden, a private exterior.
Another fundamental aspect is to be able to desynchronize the times of public offices and schools, to avoid the large flows of commuters, bringing value to the airy and green spaces, healthy and able to host microcosms of urban biodiversity.
To read the entire article, consult the Republic of Tuesday 21 April 2020, section Visions on the Future.