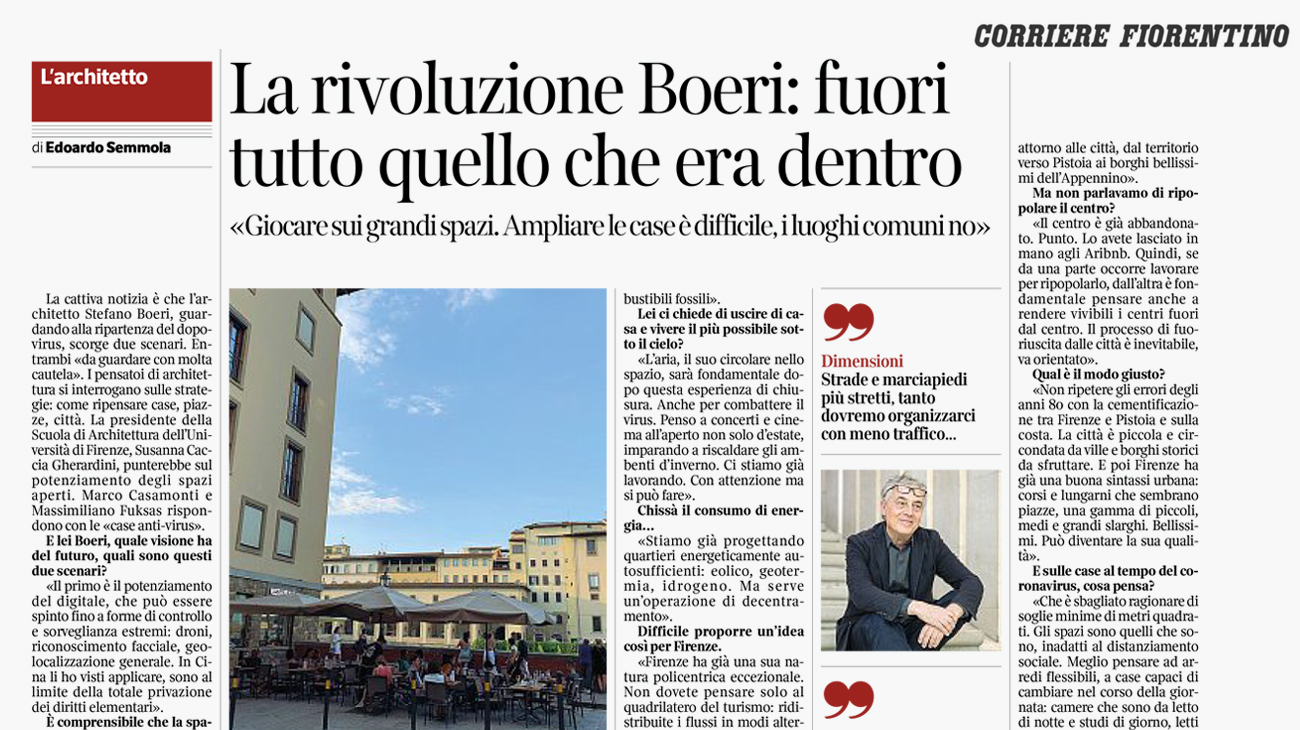 On Corriere Fiorentino the interview with Stefano Boeri on the possible scenarios following the Covid-19 pandemic: the first to be watched with great caution – as it includes digital enhancement, which can be pushed up to forms of extreme control and surveillance including drones, facial recognition or general geo-location – in opposition with a second, a much more optimistic one, linked to the work to be carried out on open spaces. Starting to bring what is "inside" in the "outside" and provide each shop with a dehor are two of the main ideas proposed by the architect.
All the reflections are linked to the development of national plans intended as a unique opportunity to focus the attention – now related to metropolitan areas – in the direction of small towns spread out on the Apennine ridge: 5800 centres under 5000 inhabitants, 2300 in a state of neglect.
A near future composed of adaptable spaces, flexible furnishings, houses capable of changing over the course of the day: rooms as bedroom at night and studios during the day or beds that become tables. Everything to reduce congestion and to underline how expanding houses could be unthinkable in a short time while expanding the common spaces would be an optimal choice, hypothesizing medical services spread at the neighbourhood level, giving a new face to urban realities.
To read the entire interview, consult the Corriere Fiorentino on Saturday 25 April 2020.