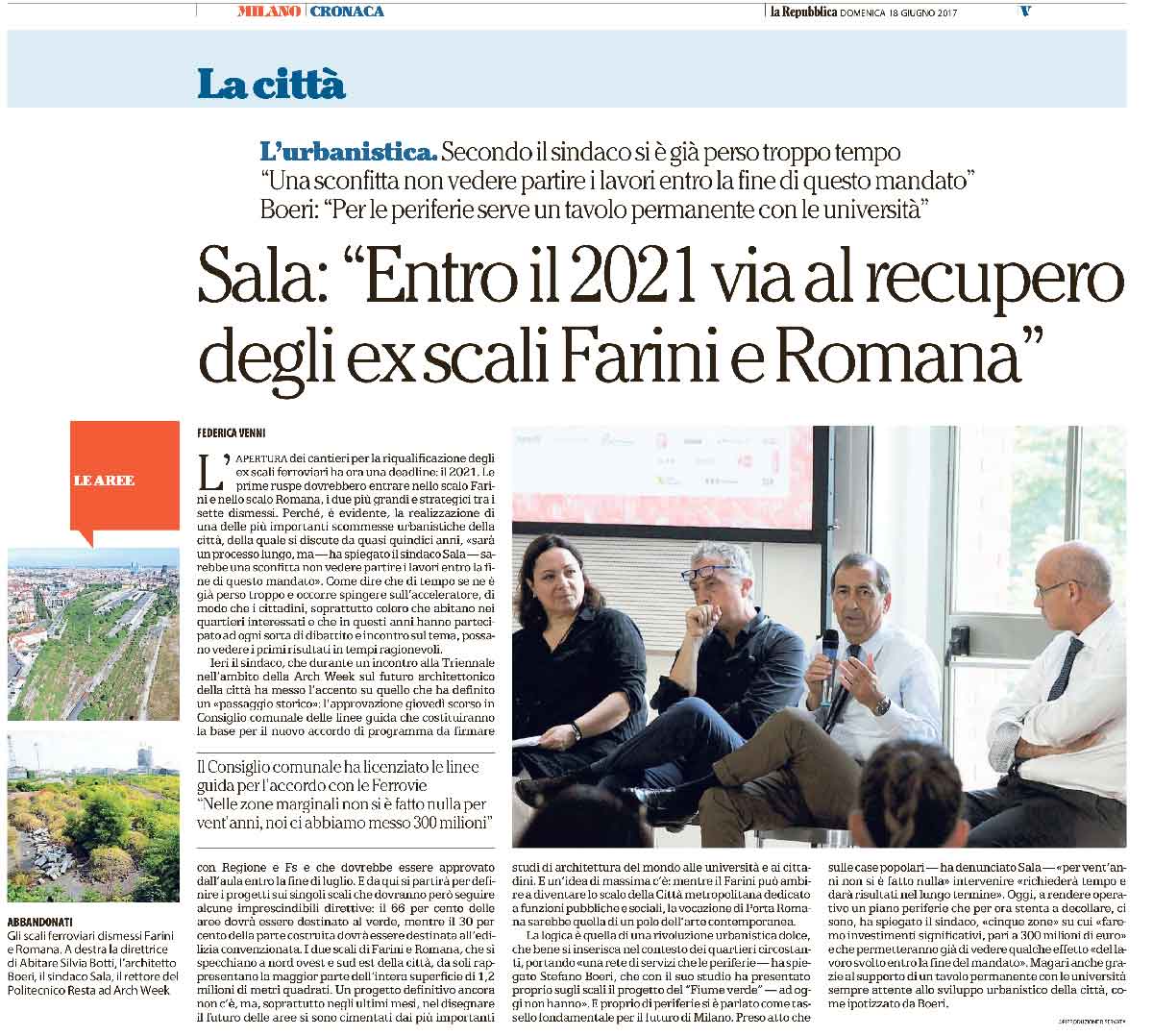 June 19th, 2017
On Saturday June 17th, the Triennale hosted the meeting "L'architettura e il futuro di Milano" in occasion of Milano Arch Week, with the partecipation of Stefano Boeri and the Mayor Giuseppe Sala. Outskirts and abandoned railyards were principal theme of the event.
The opening of the construction sites for the redevelopment of abandoned railyards is scheduled in 2021, commencing the works at Farini and Romana railyards. The first one may become the metropolitan city center dedicated to public social function and the second to a pole of contemporary art. The logic is a urban development that is part of the surrounding city context, bringing "a network of services that outskirts do not have in those days", explained the architect Stefano Boeri, who presented during Salone del Mobile the project of redevelopment Green River.
Outskirts is the key to the future of Milan, "it will take time and will yield results in long term" said the Mayor Sala.