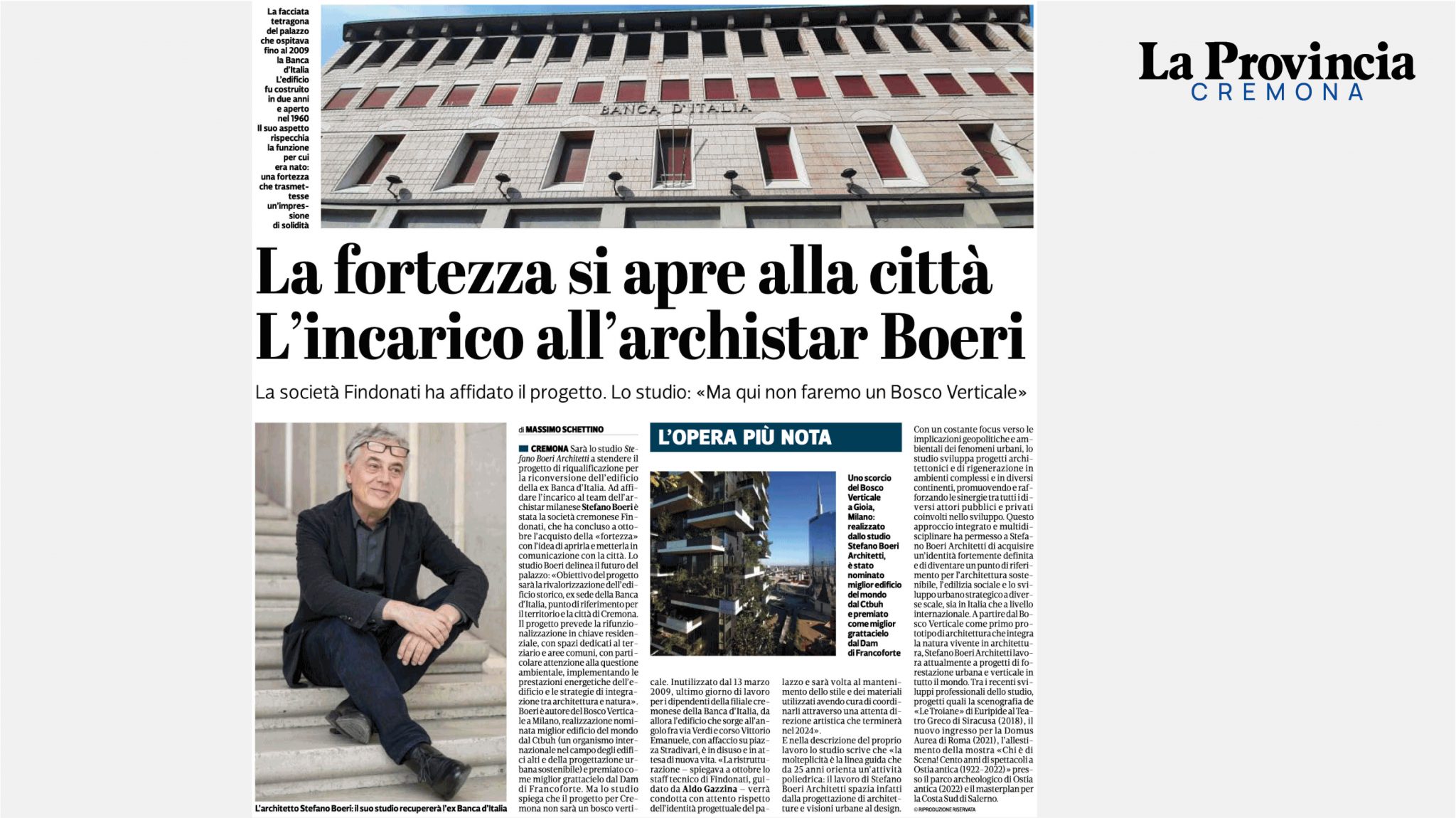 In the daily newspaper La Provincia di Cremona, an article by Massimo Schettino focuses on the redevelopment project for the conversion of the former Bank of Italy building entrusted by Findonati to Stefano Boeri Architetti.
The objective of the project is the revalorisation of the historic building, a landmark for the territory and the city of Cremona, through a re-functionalisation in a residential key, with spaces dedicated to the tertiary sector and common areas.
Particular attention is given to the environmental issue, implementing the building's energy performance and integration strategies between architecture and nature.
To read the full article: https://www.cremonaoggi.it/2022/11/29/affidata-a-stefano-boeri-architetti-la-riqualificazione-della-ex-banca-ditalia/