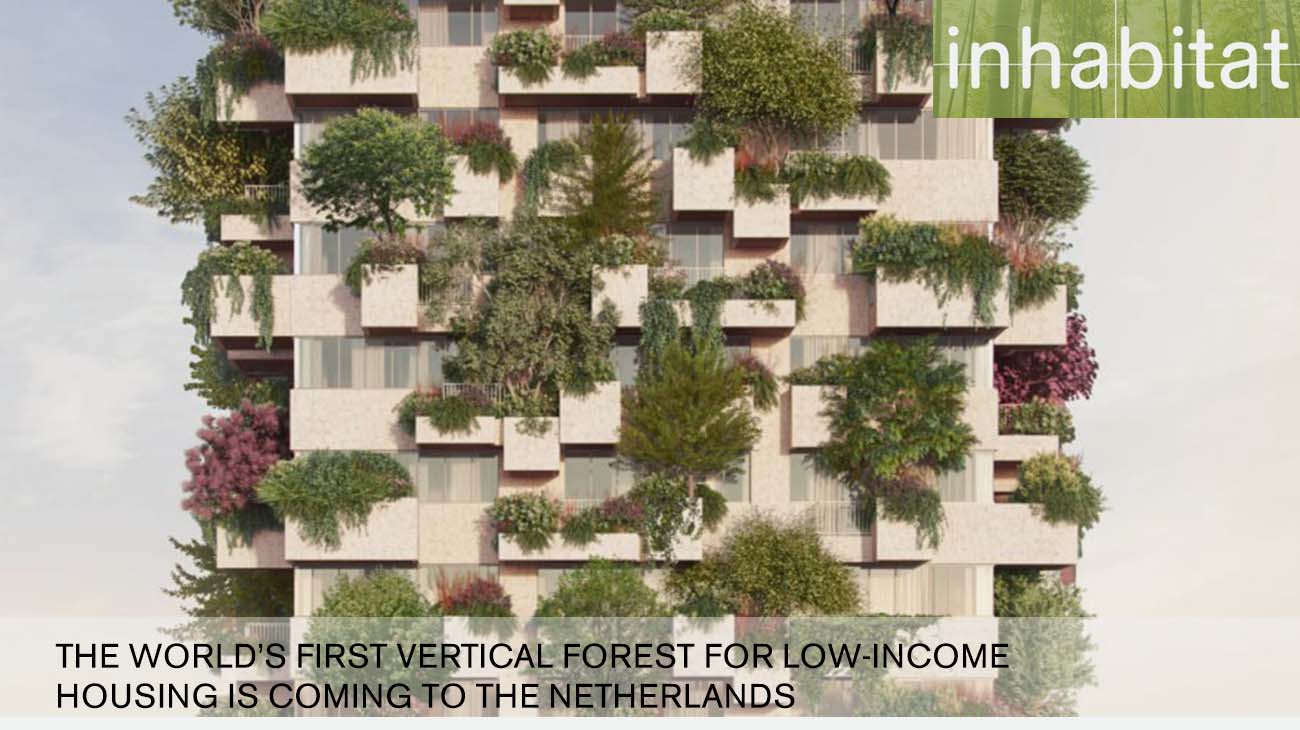 January 11th, 2018
"Stefano Boeri has designed and built Vertical Forests across the globe, but his latest project, slated for Eindhoven in The Netherlands, will be unlike anything that has been done before. That' s because, for the first time ever, the forest tower has been funded by a social housing project, and the tower will provide low-income housing." – reports Inhabitat commenting the latest project by Stefano Boeri Architetti.
The process of improvement of the sustainable building model is laborous, but the result is worth it all. This year started with the announcement of Stefano Boeri Architetti of a new project to be built in Eindhoven. Trudo Vertical Forest proposes the already known  model of green building under the new light. In fact the dutch Vertical Forest will be dedicated to low-income housing thanks to prefabrication, rationalization of technical solutions and optimization of resources. The tower will be composed of 19 stories with 125 units of 50 square meters each, with a variety of plants and trees on the terraces.
Promoted by Sint-Trudo the new building will tackle both enviromental and social issues, giving proof of a possible new direction for architecture and urbanism. Merging architecture with other disciplines, such as bothany, politics and social sciences, doesn't mean corrupting it, but rather creating its relationship with a contemporary complex condition made of social and environmental challenges.
The complete article here:
https://inhabitat.com/the-worlds-first-vertical-forest-for-low-income-housing-is-coming-to-the-netherlands/