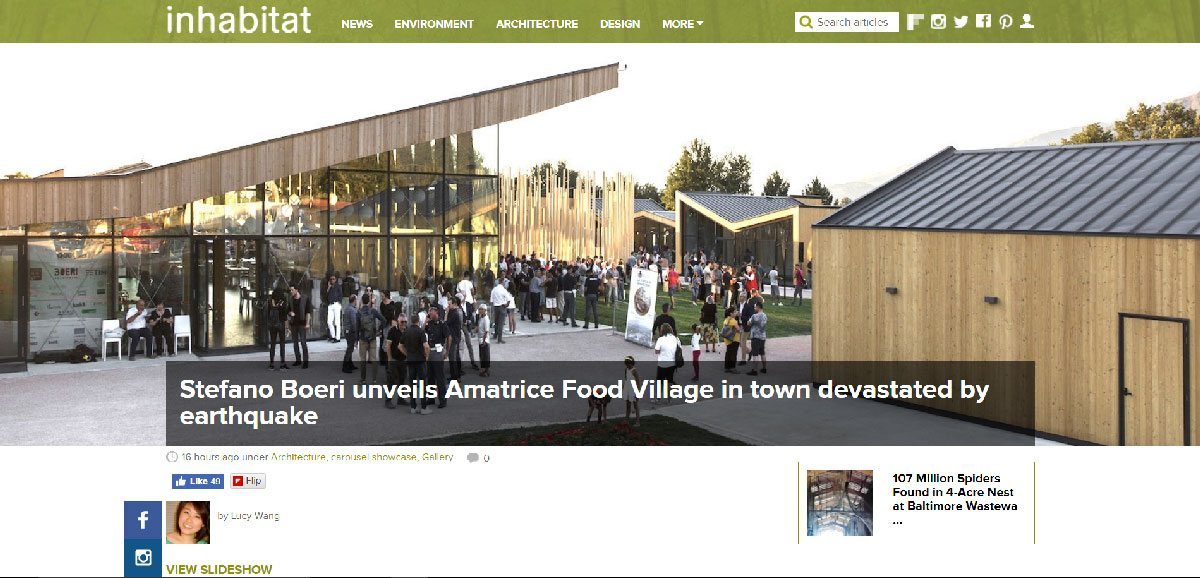 August 3rd, 2017
Amatrice was a loved location for its scenery and food, until a 6.2-magnitude earthquake struck central Italy in August 2016 and reduced it to rubble. One year later, the town finally has reason to rejoice. Stefano Boeri Architetti recently completed the New Square of Amatrice, a new facility built entirely of innovative and low-cost timber construction, which marks a post-earthquake turning point as a new tourist attraction and job generator.
Built with the operational contribution of the Friuli Venezia Giulia Region, Innova FVG, Filiera del Legno FVG and Domus Gaia. The funds for the populations struck by the earthquake in Central Italy, were raised with "Un Aiuto Subito" by Corriere della Sera and TG La7 through Banca Prossima and the TIM "With You We Do" crowdfunding.
The New Square of Amatrice is a major step in the reconstruction process and gives to restaurateurs the opportunity to return to their restaurants for the first time since the earthquake.
http://inhabitat.com/stefano-boeri-unveils-amatrice-food-village-in-town-devastated-by-earthquake/