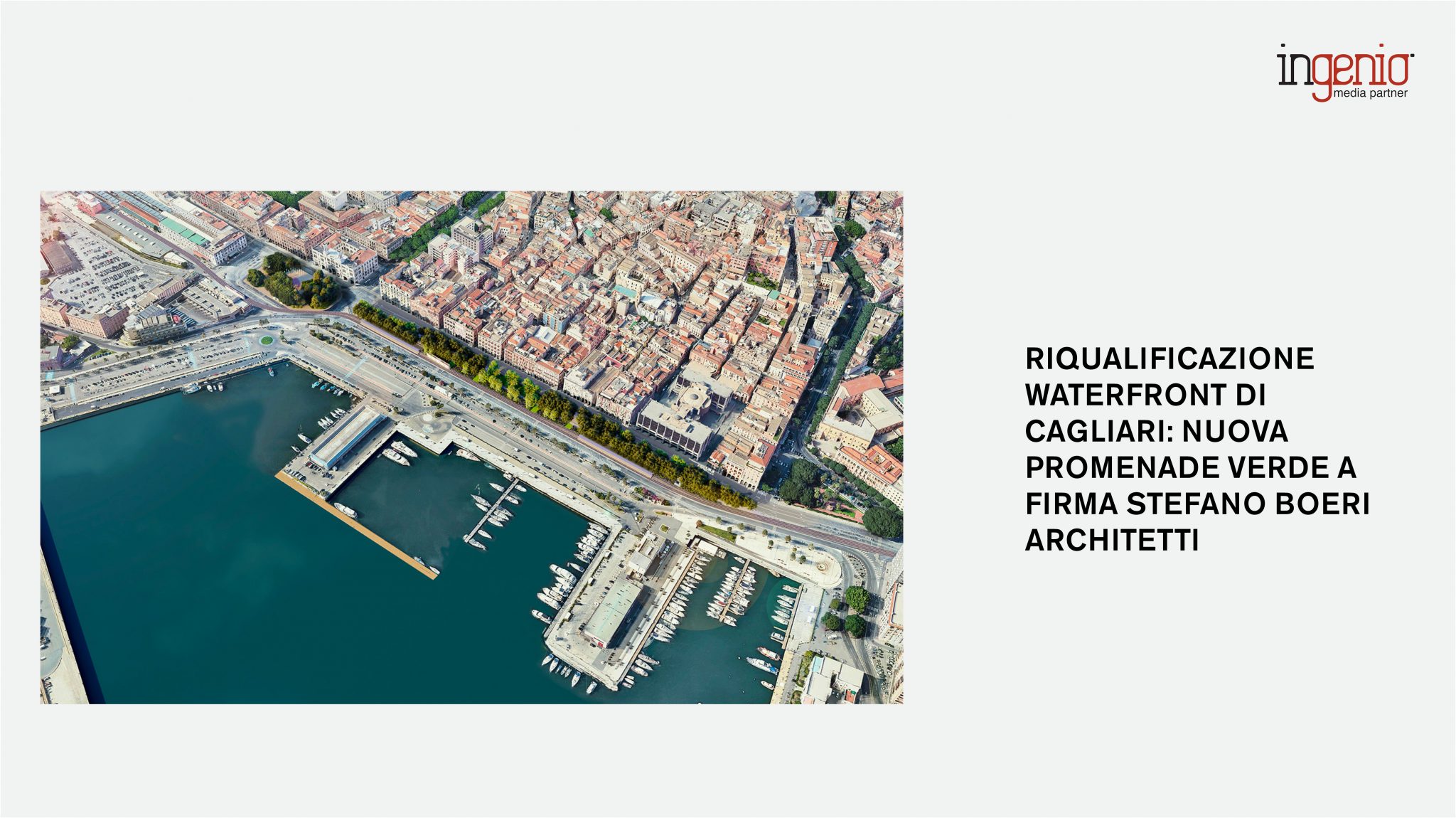 Ingenio, a technical design information portal, dedicates an article to the project A green promenade for Cagliari waterfront, presented by the temporary grouping of MATE Società Cooperativa, Stefano Boeri Architetti, StudioSilva, S.T.P., MIC-HUB, with archaeologist Demis Massimiliano Murgia, following the tender won for the redefinition of Cagliari's waterfront, which includes the redevelopment of the promenade on Via Roma, an intervention on the front of the Port and the arrangement of Piazza Matteotti.
The new project aims to rethink the waterfront of the Sardinian capital with the goal of regaining a direct and pedestrian relationship between the port and the city, creating a green and accessible promenade for all, enhancing the area's mixité character, to implement social inclusion and community cohesion, creating new epicenters of collective life also in anticipation of developments of the area towards the port.
Respecting the spirit of the site, the project-through the careful selection of plant essences, mineral materials, and street furniture-wants to create a coherent system capable of restoring a uniform and identifiable perception of the place, thus overcoming the unevenness and disorder of the current state. Indeed, the intervention context, dense with symbols and history, is located in a dynamic intermodal urban space that is intended to serve as the main gateway to the city. A space that will be able to translate into a "linear botanical garden" in which to also recognize the history of the city of Cagliari, its contaminations and its cosmopolitan character.
To read the full article: https://www.ingenio-web.it/articoli/riqualificazione-waterfront-di-cagliari-nuova-promenade-verde-a-firma-stefano-boeri-architetti/