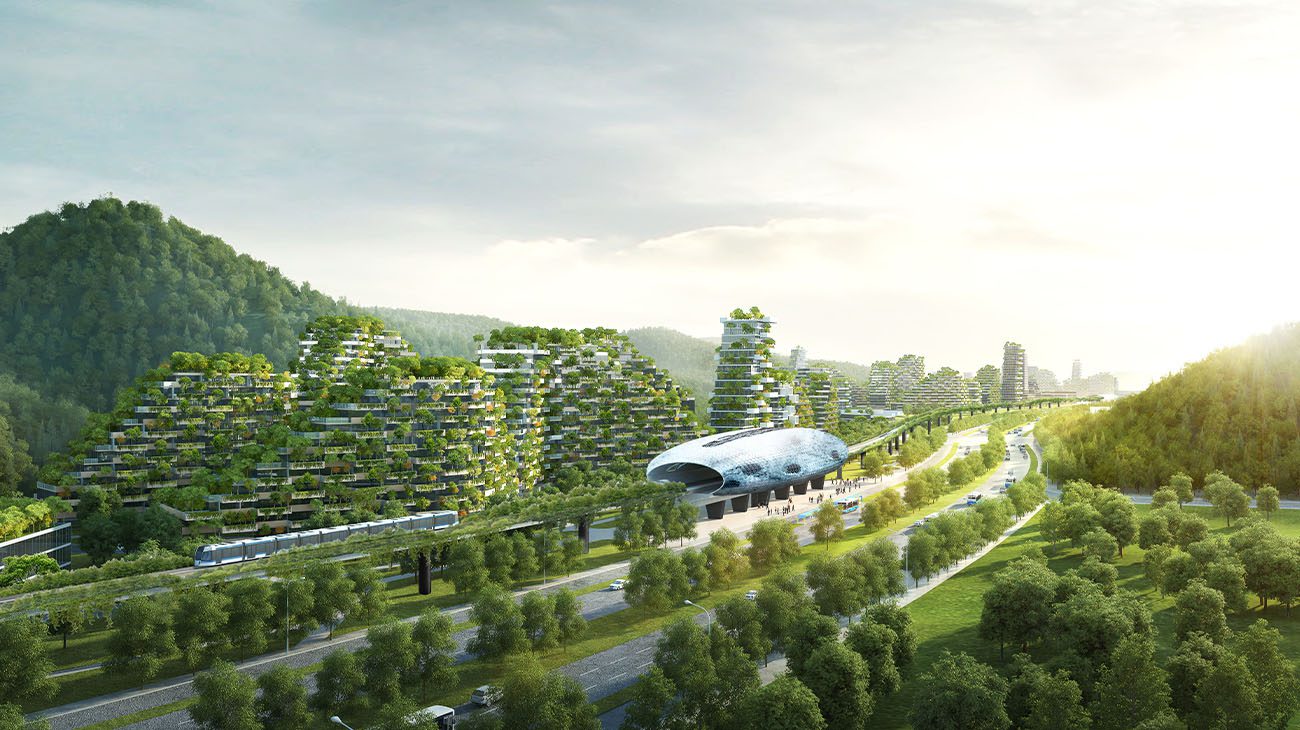 Today's metropolises want to build solid roots to build a better future, in balance with nature, to improve the quality of air and people's live. From China to Canada, state-of-the-art architectural projects look to this.
An example is Liuzhou, a prefecture city in the autonomous region of Guangxi Zhuang, south of China. A historic city with more than 2,100 years on its shoulders, yet one of the most avant-garde in the world. Here will be Liuzhou Forest City, Master Plan by Stefano Boeri Architetti for a city that fights green smog. Offices, shops, apartments (for 30 thousand inhabitants), hotels, schools and a hospital will be entirely covered with trees. So many to absorb about 10,000 tonnes of CO2 per year, dispose of 57 tonnes of fine dust and produce over 900 tonnes of oxygen. Not only. The Forest City, which will grow on a 175-hectare area along the Liujiang River, will be self-sustaining, powered by renewable energies, powered by electric vehicles. And with its 40,000 trees and its million plants of 100 different species, it will do a real miracle: improving the quality of air, reducing the average temperature and increasing the biodiversity of living species.
An article about Liuzhou on Il Venerdì di Repubblica, weekly insertion of the Italian newspaper La Repubblica.