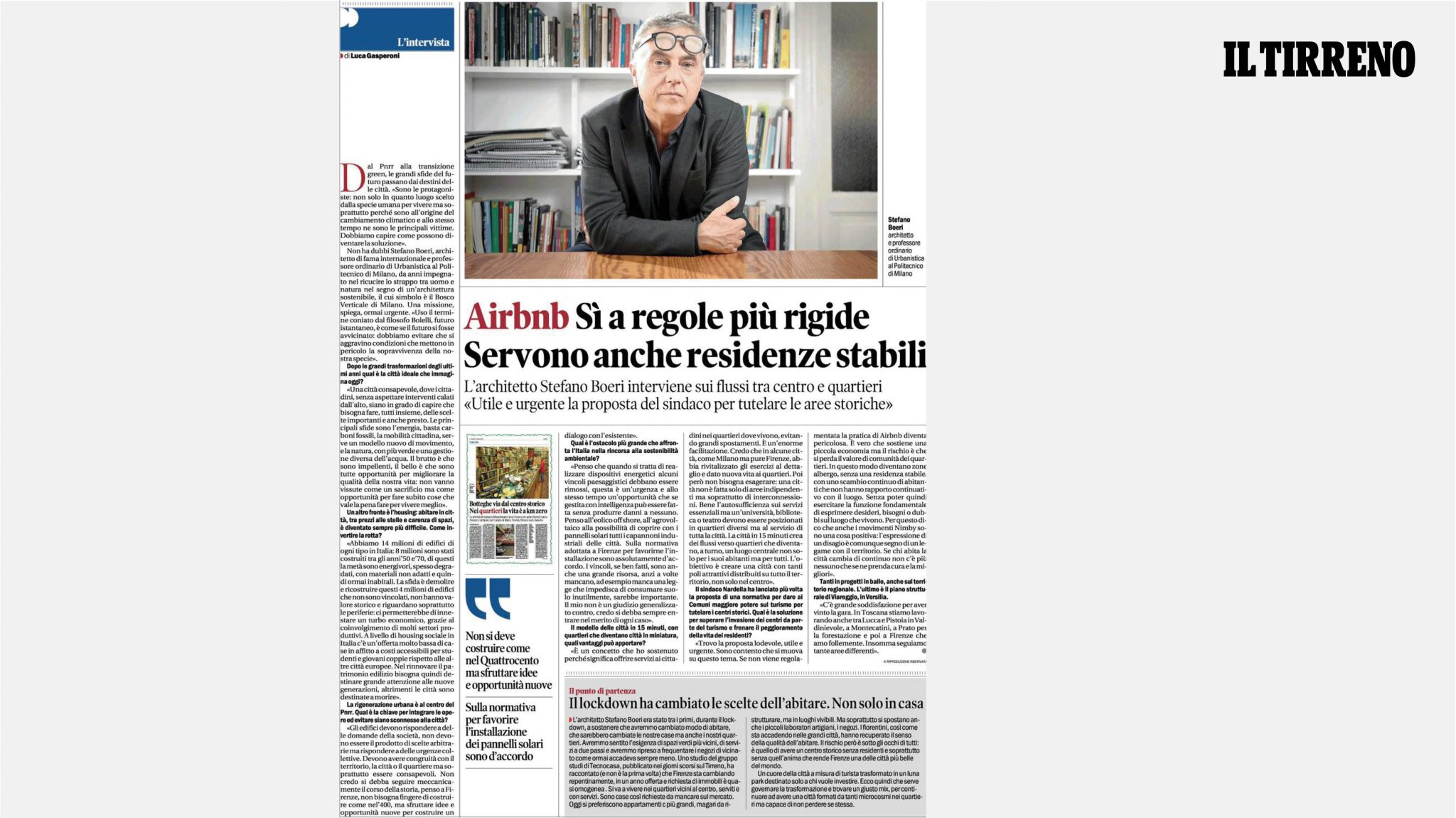 In the daily newspaper Il Tirreno, Luca Gasperoni interviews Stefano Boeri about the flows between the centre and suburbs, with a special focus on the new ways of living and moving in the contemporary city.
The central theme of the article is urban regeneration and the tools and choices for achieving a sustainable goal: from the model of the 15-minute city, to the challenge of social housing, to the ecological transition, the great challenges of the future lie in the destiny of cities.
"They are the protagonists: not only as the place chosen by the human species to live, but above all because they are at the origin of climate change and at the same time are its main victims. We need to understand how they can become the solution," concludes Stefano Boeri.
To read the full article: https://www.iltirreno.it/firenze/cronaca/2022/12/29/news/airbnb-si-a-regole-piu-rigide-servono-anche-residenze-stabili-1.100212568