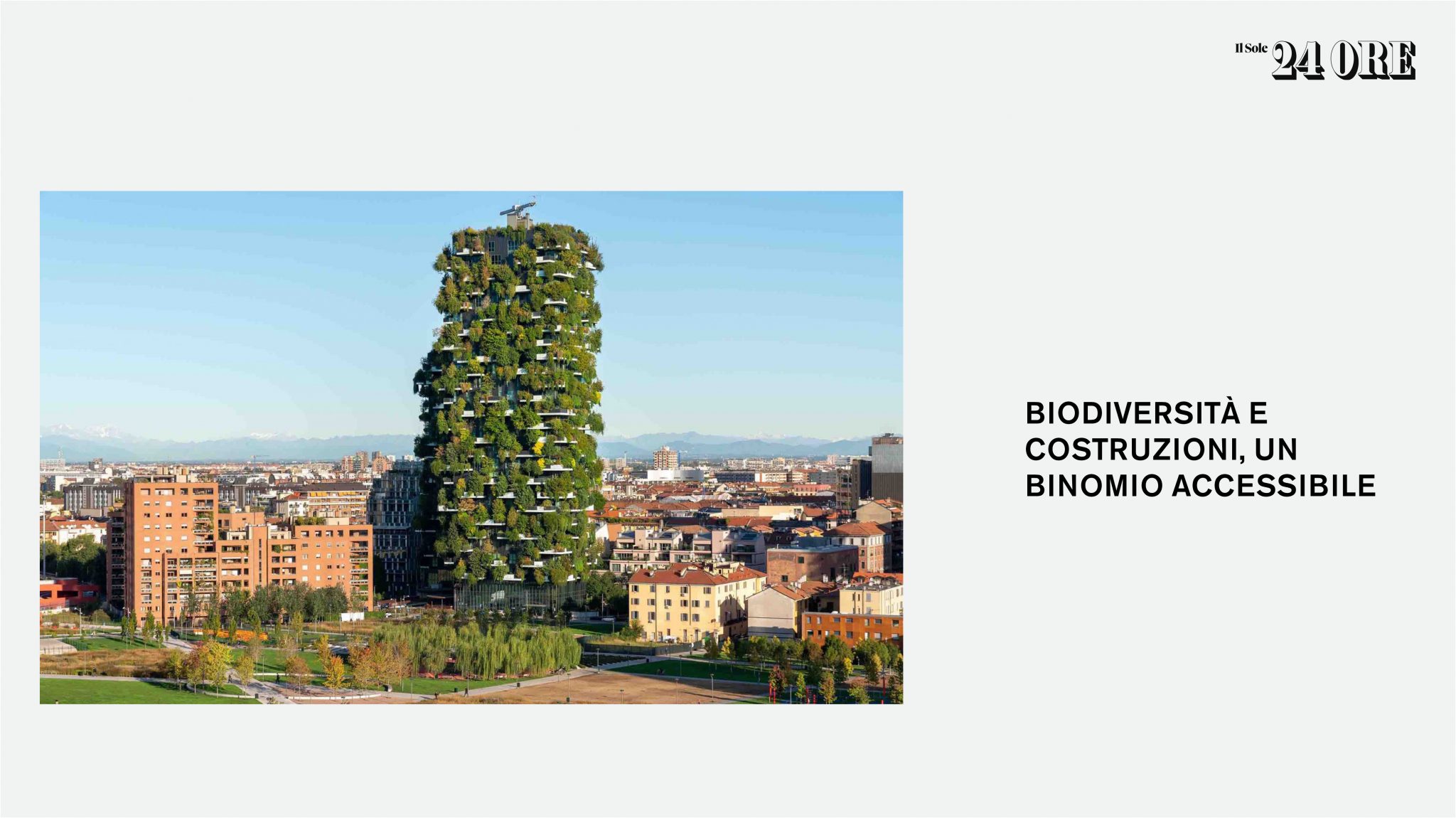 Il Sole 24 Ore publishes an article on the challenges of architectural and urban design, focusing on respect for nature and the multiplication of biodiversity as fundamental elements, citing Boeri Studio's Bosco Verticale as a virtuous example.
The theme of integrating nature is defined as "the most advanced challenge" in architecture, and Stefano Boeri Architetti's green projects are taken as examples of integration with the natural sphere: from the new Policlinico in Milan, characterised by a therapeutic rooftop garden of around 6000 square metres; to Trudo Vertical Forest, which makes the vertical forest typology accessible to all, presenting 125 flats in social housing; to Green River, a vision on a larger scale that envisaged the connection of Milan's disused railway yards in a perspective of urban forestation.
"On this basis, the 'Green River' aims to create on 90% of the seven slipways a continuous system of parks, woods, oases, orchards and gardens for public use, linked together by green corridors and cycle paths built on the railway track buffer strips. The remaining 10 per cent will be used to build high-density urban edges, capable of accommodating activities that are currently lacking in Milan's neighbourhoods: above all residences and study/workshop spaces for young people (young professional housing and student hotels), but also cultural services and assistance to citizens (libraries, clinics, kindergartens), as well as social and market housing" Stefano Boeri says.
To read the full article: https://www.ilsole24ore.com/