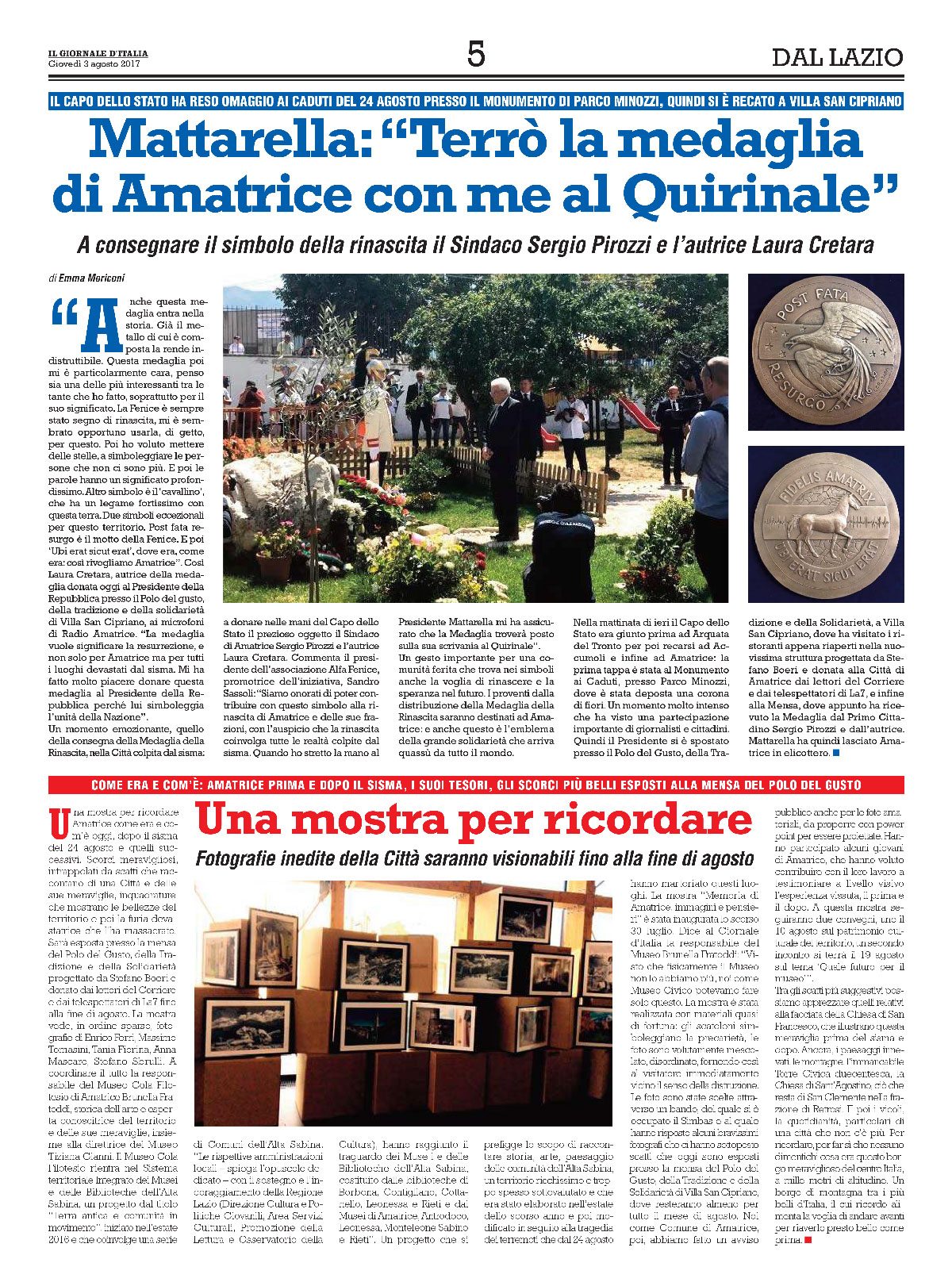 August 3rd, 2017
Yesterday, August 2nd, the President of the Republic Sergio Mattarella visited territories affected by the earthquake of 2016. A visit started from Arquata del Tronto, to Accumoli and finally to Amatrice, at the New Square of Amatrice designed by Stefano Boeri Architetti and donated by readers of Corriere della Sera and viewers of TG La7.
A touching momentat the Refectory of Amatrice, was the delivery of the Medal of the Rebirth from the Mayor of Amatrice Sergio Pirozzi and the artist Laura Cretara to the President of the Republic.
TheNew Square of Amatrice will host until the end of August the exhibition to remember, with unreleased photographs of Amatrice.