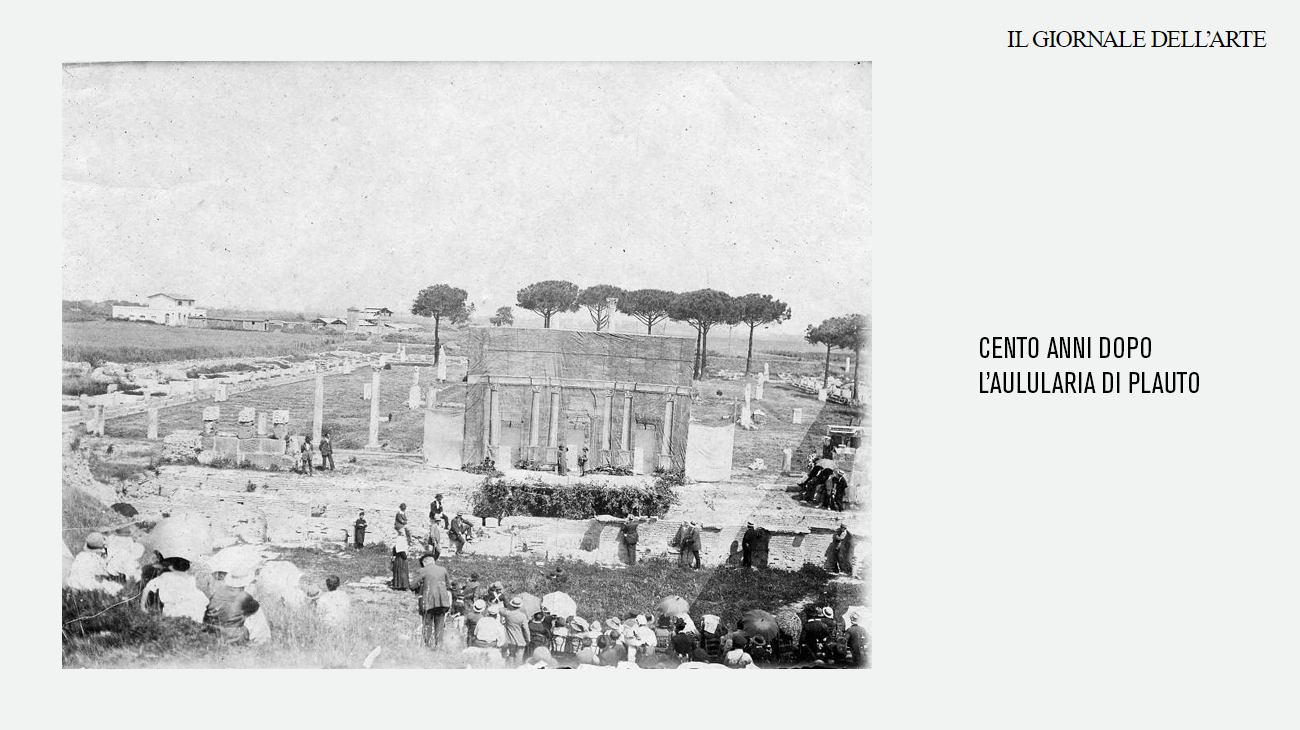 On Il Giornale dell'Arte an article mentions Quattro Volte, the installation designed by Stefano Boeri Architetti for the exhibition  "Chi è di scena! Cento anni di spettacoli a Ostia antica (1922-2022)".
The installation consists of four modular structures within the external fornixes of the Roman Theatre. Each module, semi-open at the sides, houses an abacus of solutions designed to support, hang or display the objects of the exhibition within the showcases.
The exhibition is open to the public from 21 May to 23 October 2022.
To read the entire article, follow the link: https://www.ilgiornaledellarte.com/articoli/cento-anni-dopo-l-aulularia-di-plauto/139368.html