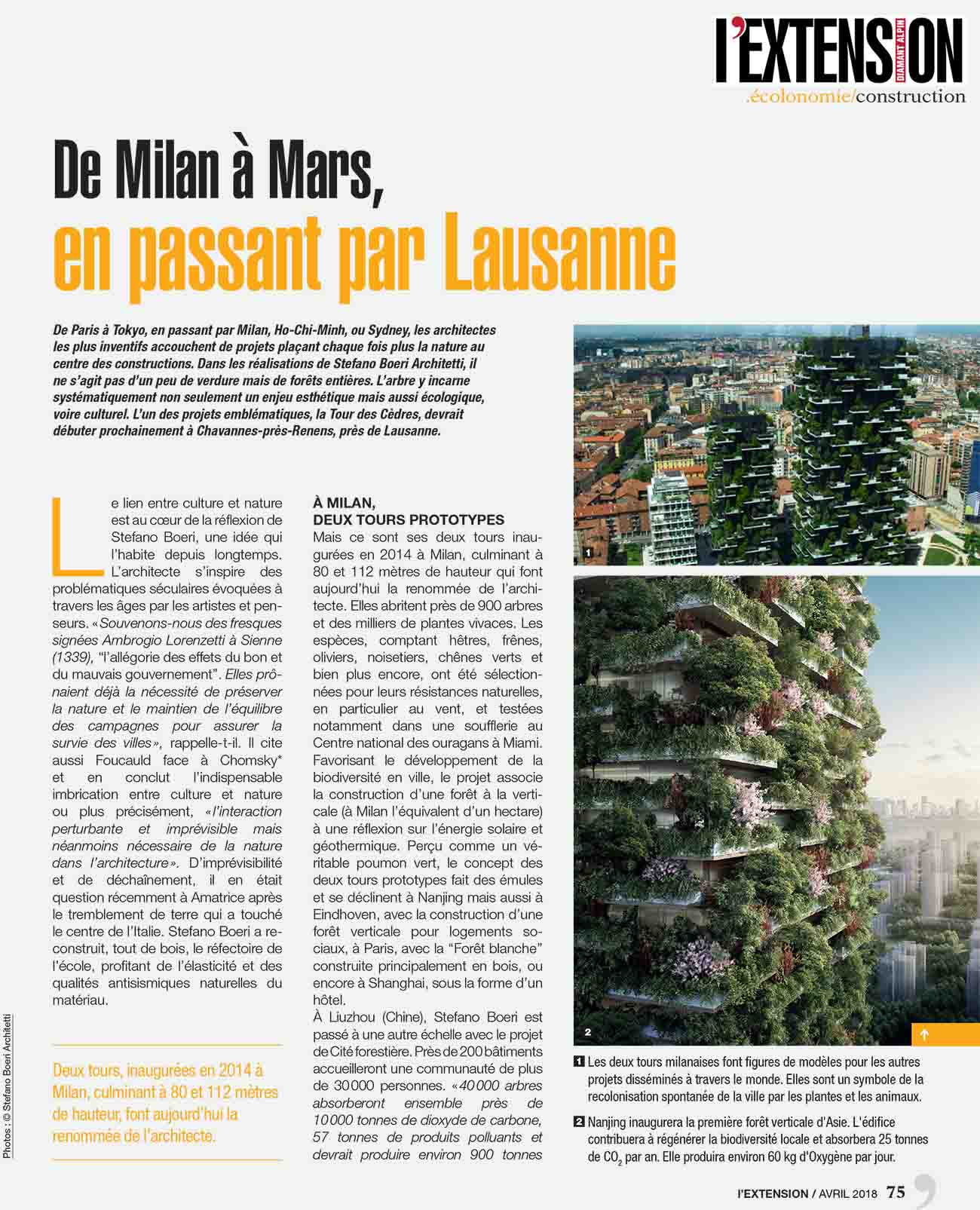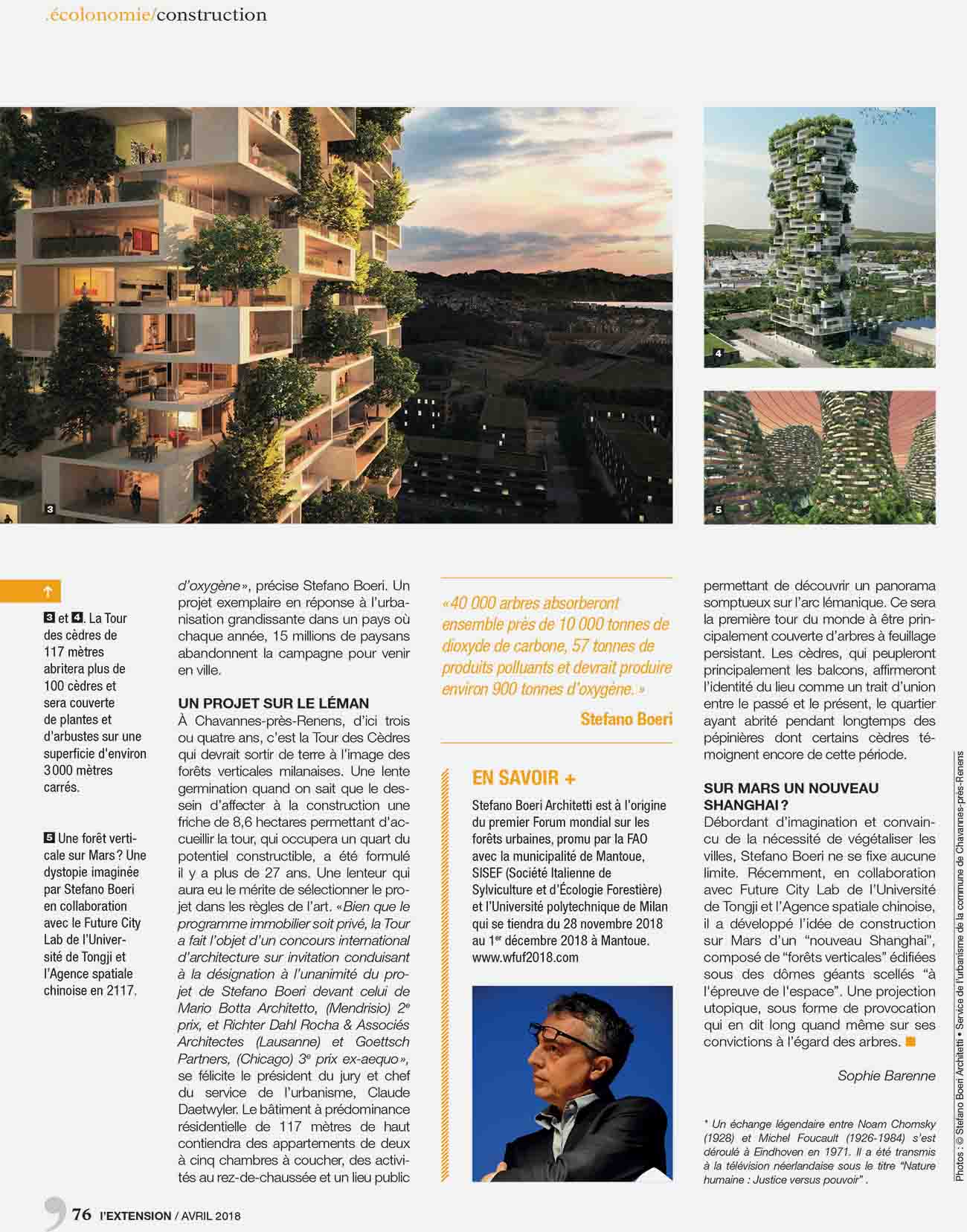 A contemporary picture capturing nature in the middle of construction in an article published on the swiss magazine l'Extension, curated by Fedre – Fondation pour l'Economie et le Développement durable des Régions d'Europe.
Stefano Boeri, pioneer architect of the trend, has designed various projects which house entire forests on high-rise buildings around the world. The vegetal component becomes a real construction material, going beyond aesthetical function, to tackling the environmental and cultural issues: from the Milanese Vertical Forest to the Vertical Forests Seeds on Mars 2117. This last is an experimental design, a provocative vision that imagines real ecosystems – able to travel thanks to an interplanetary space station. These ecosystem ara able to provide environmental and a climatic conditions suitable for vegetal and human life. Together with Paris, Eindhoven, Utrecht, Nanjing, the Vertical Forest arrives also in Switzerland. The Tour des Cèdres, which will rise in Chavannes-près-Renens next to Lausanne, has been selected unanimously through an international competition, even though the real estate investment is private. The building will be mainly residential but will also house public services and other activities in the basement.
Architectural solutions welcoming the unpredictable and spontaneous nature for the fight against climate change and the support of urban regeneration, called Urban Forestry.