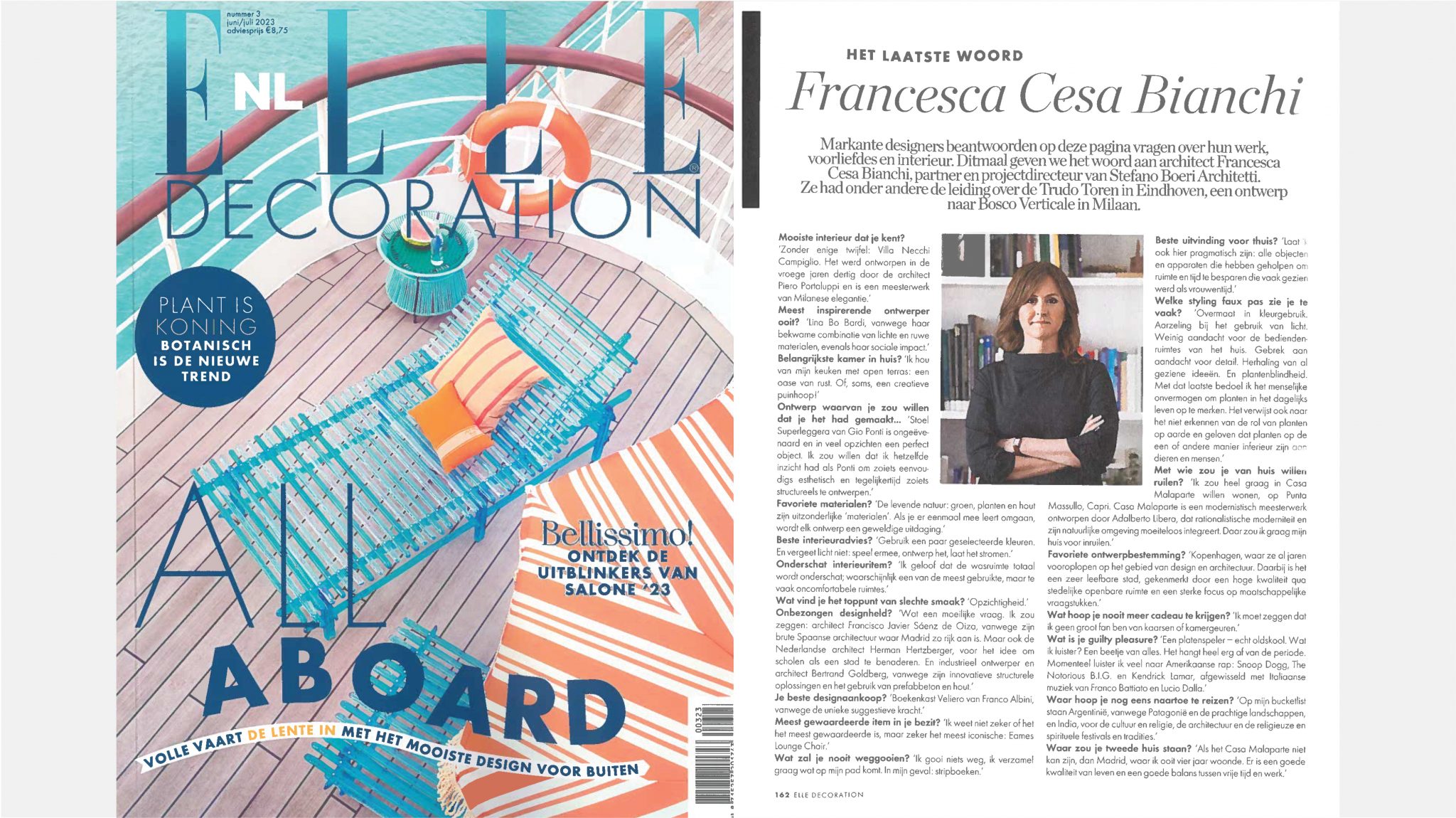 The third 2023 issue of Elle Decoration Netherlands features an interview with Francesca Cesa Bianchi, Partner of Stefano Boeri Architetti, on her vision of architecture and design.
The interview consists of a series of questions both related to Francesca Cesa Bianchi's work in the studio and personal questions, such as inspirations and influences in the world of architecture and design, from Piero Portaluppi with Villa Necchi Campiglio in Milan, to Lina Bo Bardi, Gio Ponti and his Superleggera, or Bertrand Goldberg and his work in concrete and wood prefabrication, to Herman Hertzberger, with his inspiring idea of the Open School, the basis of the Three Schools for Tirana project, developed by Stefano Boeri Architetti in the Albanian capital – and inaugurated in 2021 (Don Bosko) and 2022 (Kodër-Kamëz, and Shqiponjae).
The article concludes with some considerations on international architecture and exemplary cities for contemporary architectural and urban practice, such as Copenhagen and Madrid, and on the house: to the question With what house would you exchange yours? the answer was Casa Malaparte, in Punta Massullo, designed by Adalberto Libera and considered one of the masterpieces of modern architecture, representing a splendid example of integration between rationalist modernity and the natural environment.
For more information: https://www.elle.com/nl/interieur/