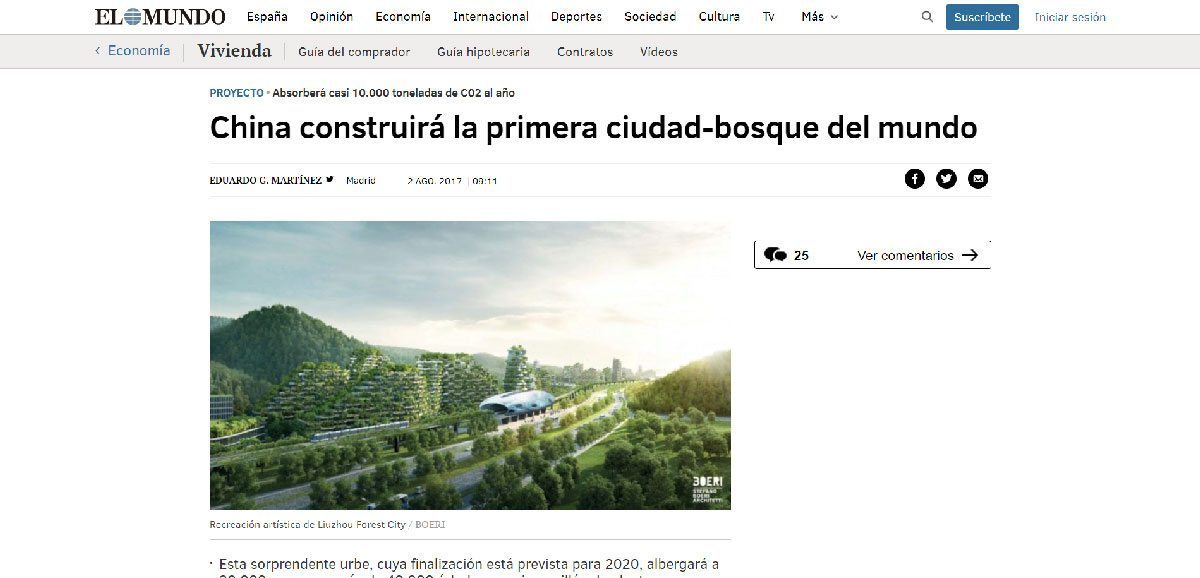 August 3rd, 2017
Liuzhou Forest City, the city of the future on the Spanish daily newspaper El Mundo.
Liuzhou Forest City, designed by Stefano Boeri Architetti, will be located in north Liuzhou, in the mountainous province of Guanxi in China, it will be completely energy self-sufficient and will equipped with all facilities. Once realized, the city will house 30.000 people and host 40.000 trees and almost 1 million plants of more than 100 species. The vegetation will absorb almost 10.000 tons of CO2 and 57 tons of pollutants per year and produce 900 tons of oxygen. in addition of being and eco-sustainable city, it will be able to increase local biodiversity and to effectively reduce air pollution in urban areas.
Stefano Boeri Architetti is studying a concept of architecture and urban settlements able to fight climate changes and proposes itself as a model for the future of the planet.
http://www.elmundo.es/economia/vivienda/2017/08/02/59785f6022601d2e4d8b4573.html