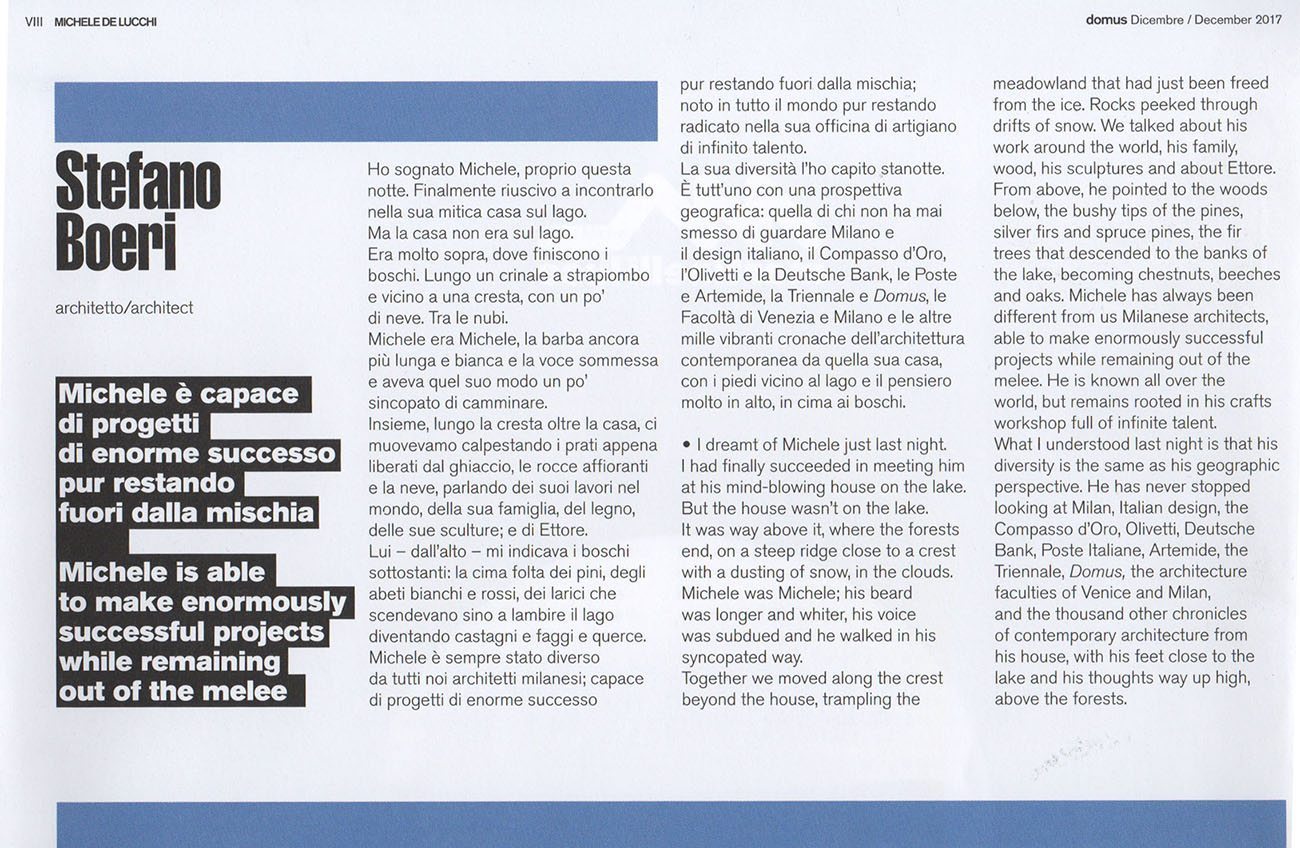 January 8th, 2018
An editorial contribution by Stefano Boeri starts the new 2018 course of Domus, directed by Michele De Lucchi.
Domus, the historical review of architecture and design founded in 1928 by Gio Ponti, directed by Stefano Boeri in the years 2004-2007, turns 90 and goes towards the centenary of 2028 with a new publishing project, which involves ten internationally renowned architects from year to year to management.
The new cycle starts with the editorial direction of the Italian architect and designer Michele De Lucchi (who folloews Nicola Di Battista), from the January 2018 issue, which initiates an interdisciplinary architectural dialogue: Domus "will be dedicated to objects, their value and their meanings. Reflecting on objects means reflecting on man and society, because we are the only animal capable of imagining and constructing objects. Animals do not "he declared.