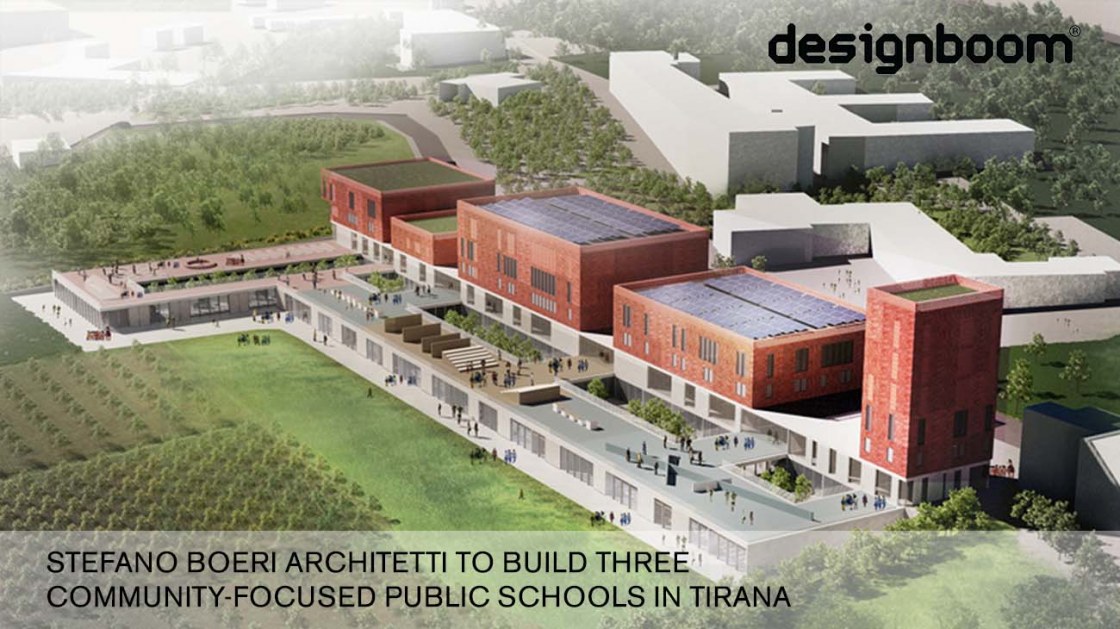 February 22nd, 2018
"Located in the districts of Don Bosco, Kodër-Kamëz, and Shqiponja Square, the project reflects Stefano Boeri Architetti's particular vision of the education system's social and cultural function".
Designboom features the competition winning project of  three new schools in Tirana by Stefano Boeri Architetti.  The structures will host all educational levels from the nursery to the high school, open every day of the year and every hour of the day, for everybody and for all ages, open to single individuals, associations and institutions. The project highlights the central character of the places dedicated to education, that are the heart of the society and for this reason a new accessibility threshold should be proposed,  from physical and intellectual point of view.
The new schools' facades are made of red bricks placed over a white base, with a clear reference to the tradition of italian architecture in Albania, and representing real urban squares, epicenters of the social and cultural life of the neighbourhoods.
On Designboom: https://www.designboom.com/architecture/stefano-boeri-tirana-schools-albania-02-21-2018/