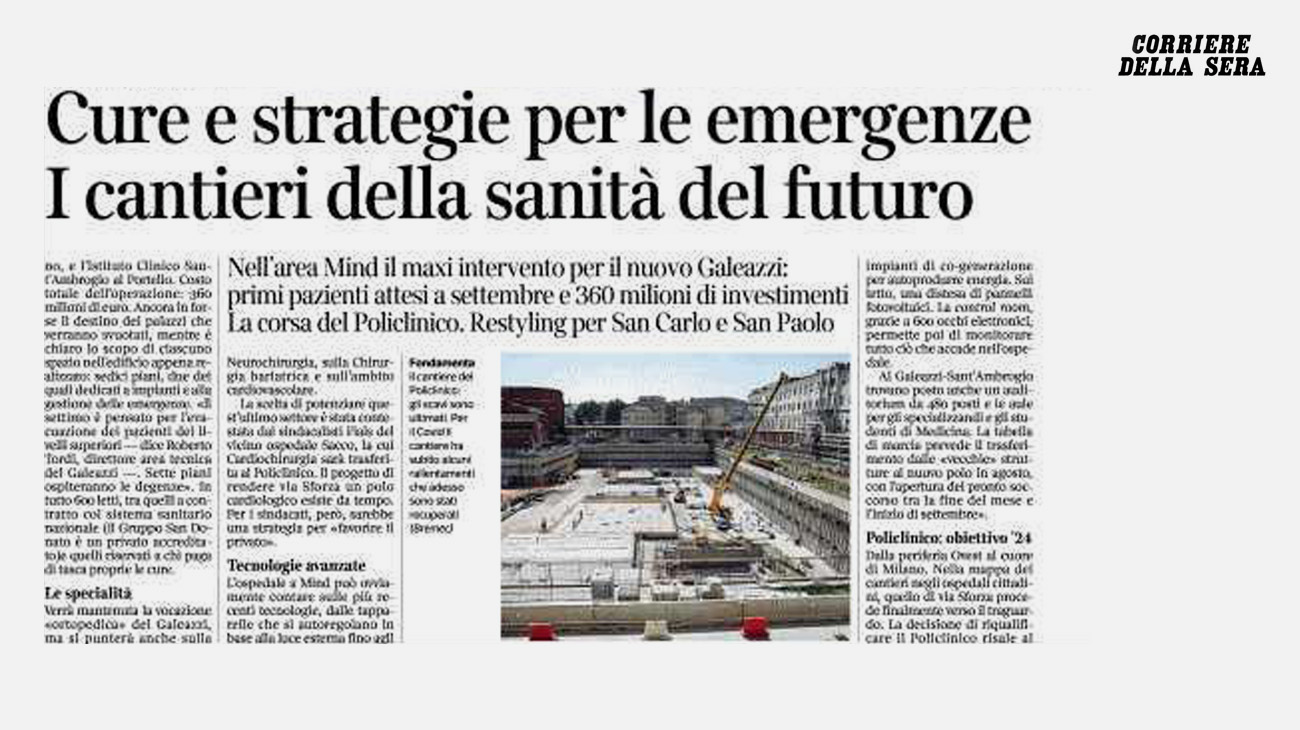 On Corriere della Sera, an article presents the Milanese health care construction sites of the future, including the Galeazzi-Sant 'Ambrogio hospital, the San Carlo and San Paolo hospitals and the Policlinico of Milan.
The New Polyclinic of Milan, designed by Boeri Studio (Stefano Boeri with Gianandrea Barreca and Giovanni La Varra), will host 900 beds and a hanging garden of over 7,000 square meters on the roof. The use of the green space will initially be reserved for patients and operators of the various departments, and is expected to open to the public in the future for entertaining and therapeutic events.
The completion of the works is estimated for the beginning of 2024.