corriere della sera
municipality of norcia files an appeal against the seizure of multipurpose center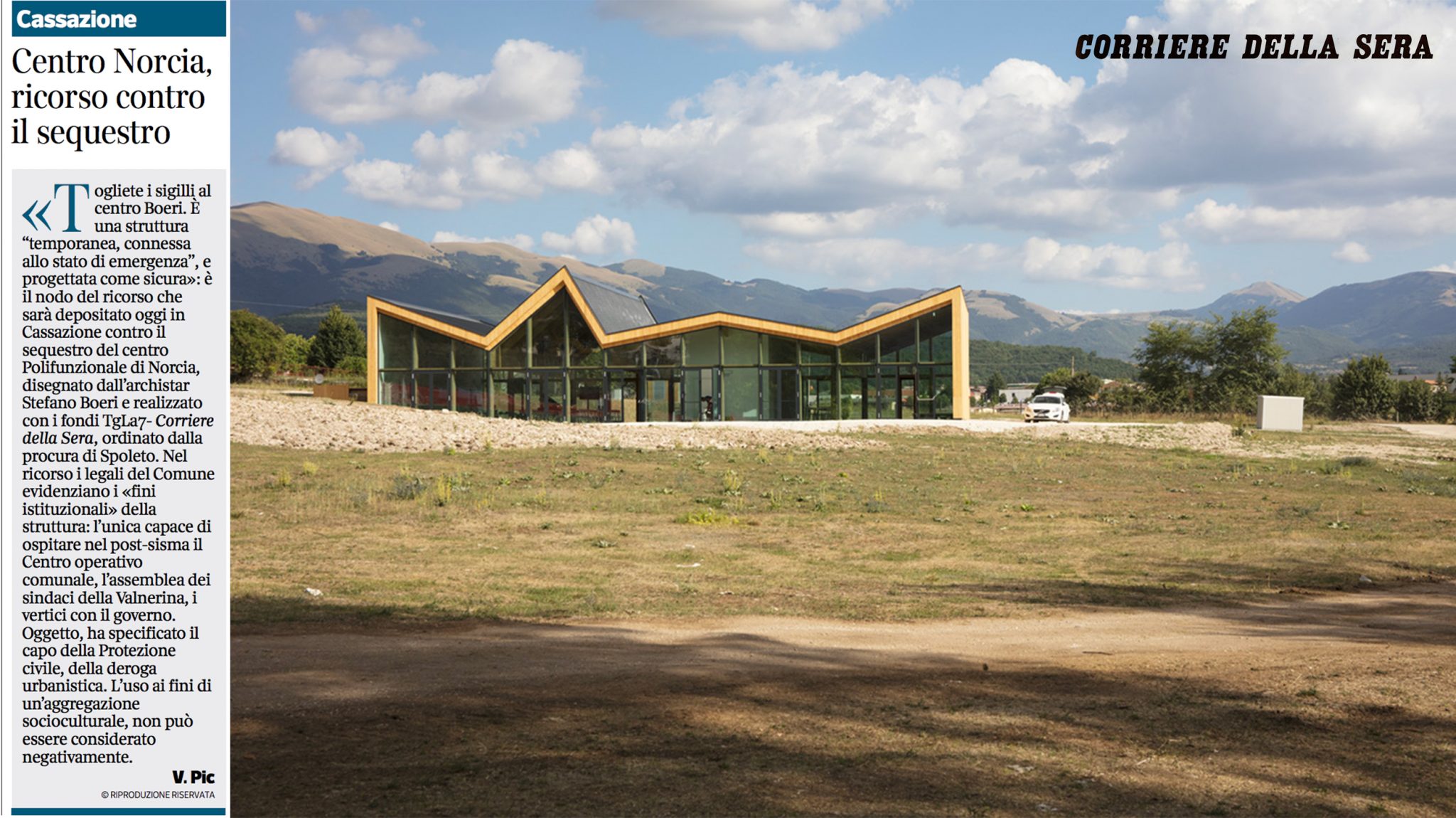 «Remove the seals at the Multipurpose Center. It is a "temporary, connected to the state of emergency" structure, designed to be safe»: it is the crux of the appeal that will be filed today in Court of Cassation against the seizure of the Multipurpose Center of Norcia, designed by Stefano Boeri Architetti and realized with the charity funds of "Un Aiuto Subito" collected by TgLa7 and Corriere della Sera, ordered by the Prosecutor of Spoleto.
In the appeal, the lawyers of the Municipality highlight the "institutional goals" of the structure: the only one capable of hosting the municipal operational center, the assembly of the mayors of Valnerina, the summits with the government in the post-earthquake circumstances.
Subject of the urban exception, as specified by the head of Civil Protection.
Use for the purposes of socio-cultural aggregation can not be considered negatively.