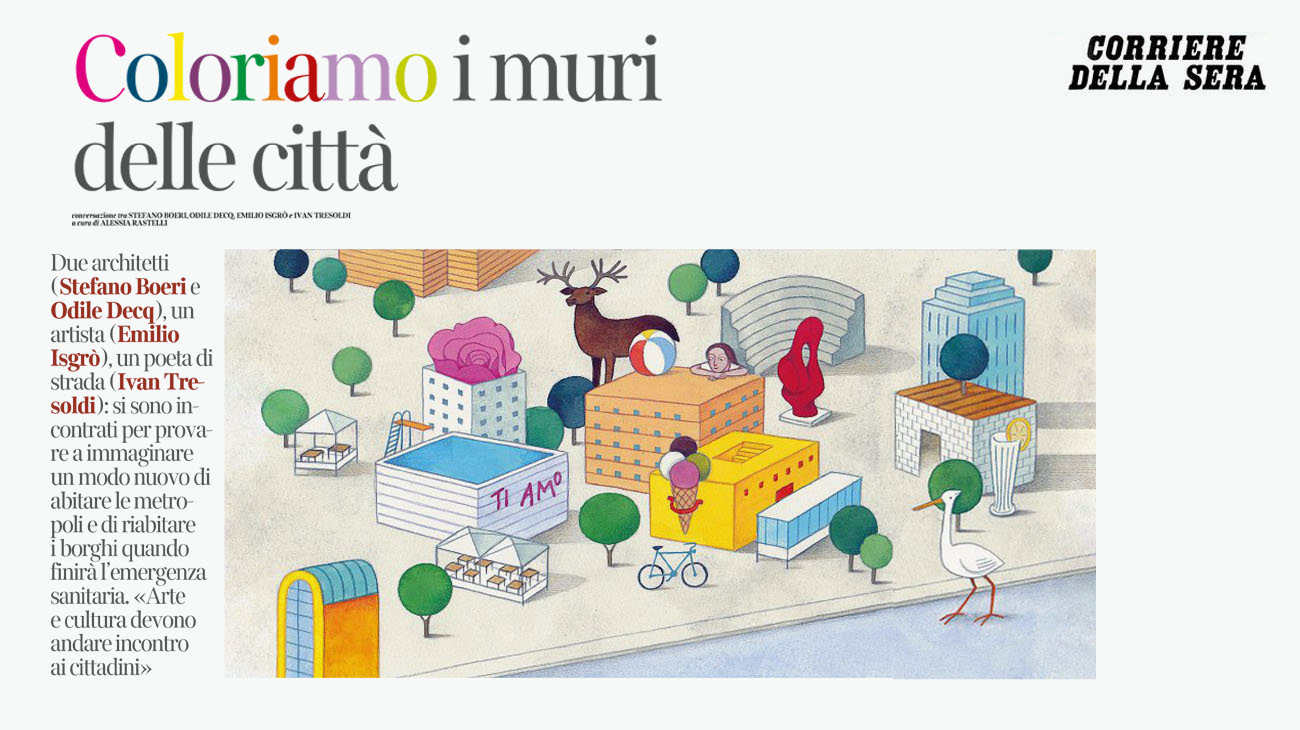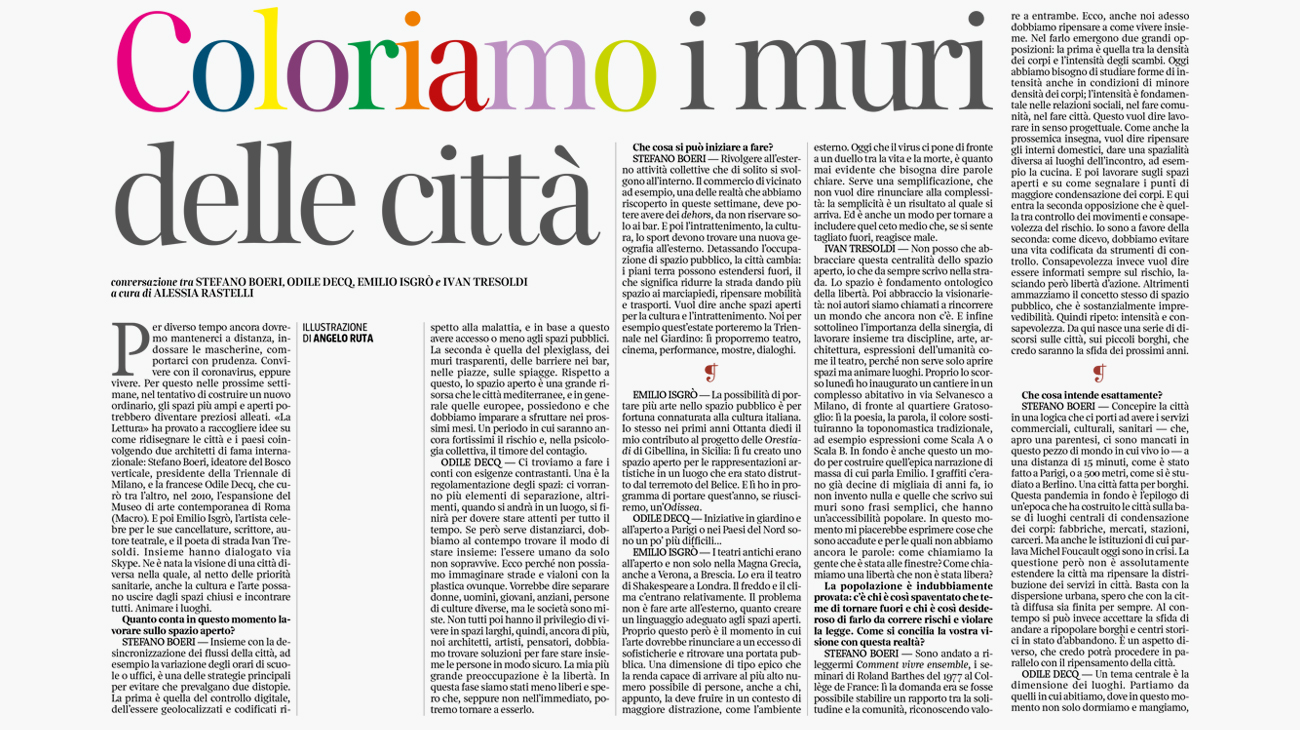 On La Lettura of Corriere della Sera, two architects (Stefano Boeri and Odile Decq), an artist (Emilio Isgrò) and a street poet (Ivan Tresoldi) virtually met to try to imagine a new way of inhabiting the metropolis and of re-inhabiting the villages when the health emergency ends.
Questions and answers on the future of open spaces and urban realities, of art and poetry that feed the meeting between citizens: desynchronization of the flows of the city, the variation of school or office hours and spacing of bodies will be softened by the possibility of bring more art into the public space, an action inherent in Italian culture.
Shared hopes and desires, in embracing the centrality of the open space and the visionary nature of chasing worlds that do not yet exist. The importance of synergy, of work shared between disciplines, art, architecture, expressions of humanity such as theatre and literature, so that the importance not only of spaces but of animating places is highlighted.
To read the entire exchange of views, see La Lettura of the Corriere della Sera, dated Sunday 17 May 2020.