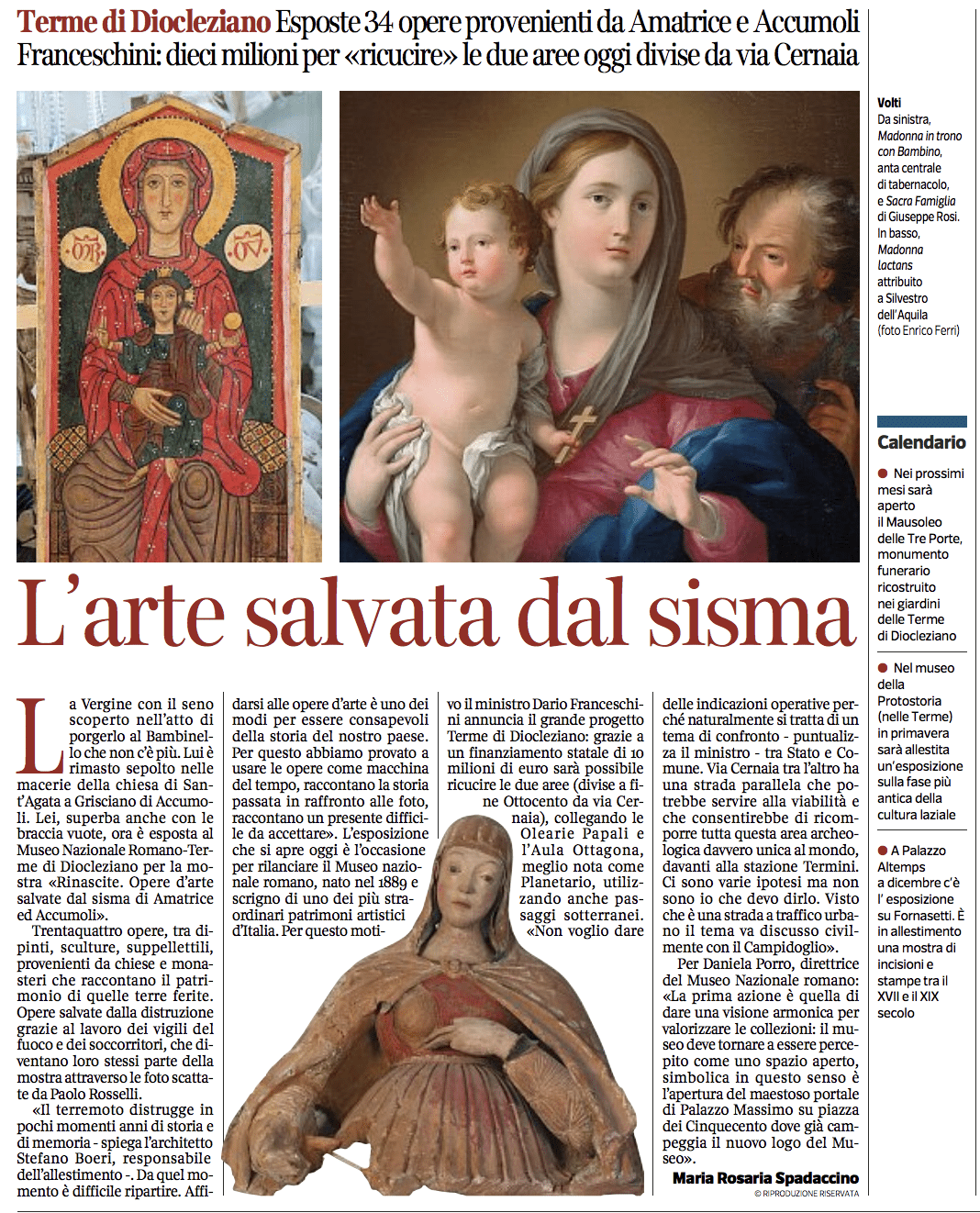 November 17, 2017
"Rebirths: the works of art recovered from debris of Amatrice and Accumoli". Thirty-four works, including paintings, sculptures, furnishings, from churches and monasteries telling the heritage of those wounded lands. Works of art saved from destruction thanks to the effort of firefighters and rescuers, who themselves become part of the exhibition through photos shot by Paolo Rosselli.
"The earthquake destroys a few years of history and memory – explains Architect Stefano Boeri, curator of the set-up – From that moment on, it's hard to start again. Reliance on artwork is one of the ways to be aware of the history of our country. That is why we have tried to use the works as a time machine, they tell the story in comparison to the photos, they tell a difficult present to accept".
The Roman edition of Corriere della Sera dedicates an article to the exhibition designed by Stefano Boeri Architetti, which opens to the public until 11 February 2018 at the National Museum of Rome, Terme di Diocleziano.