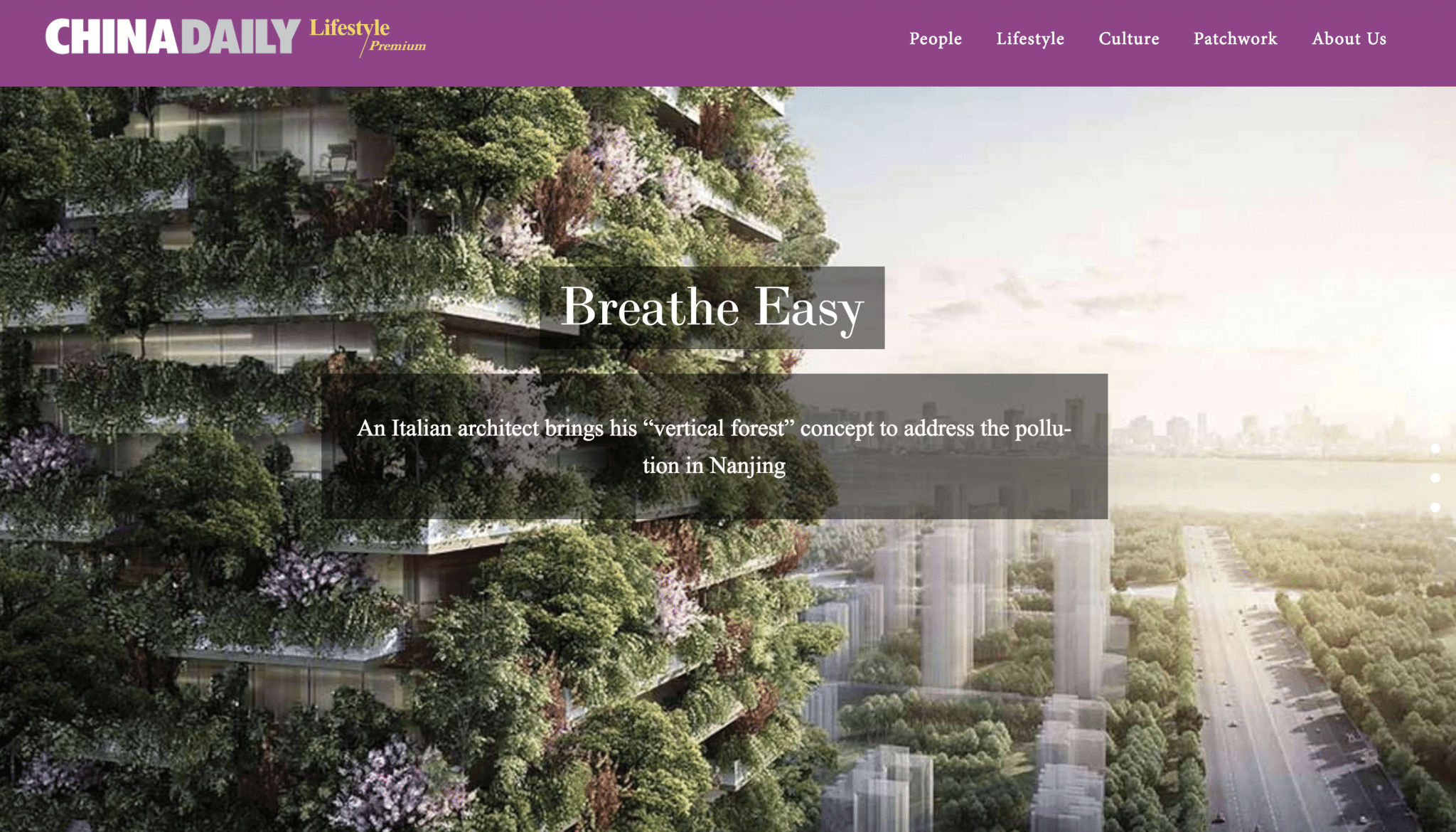 October 27th, 2017
As reported by China Daily Lifestyle Premium magazine, Italian architect and urban planner Stefano Boeri has come to global prominence for his high-rise towers that are engulfed by plants and trees. The sustainability-focused concept was initiated by a big-budget experiment in 2014 in Boeri's hometown of Milan, where he built two residential towers completely covered with more than 700 trees and 20,000 plants. Boeri's second "vertical forest" was created in Lausanne, Switzerland – a 117-metre residential tower of 100 cedar trees, covering an area of more than 32,000 sqft.
With a studio in Shanghai, Stefano Boeri Architetti has joined hands with a state-owned investment group financed by the Nanjing government for the third "vertical forest" in the world – and the first in Asia. Located in the metropolitan region of the critical Yangtze River Delta, about an hour from Shanghai, Nanjing is a historical and cultural hub that also suffers from severe air pollution.
With an announced completion date of 2018, the Nanjing project expects to see 1,100 trees (from 23 local species) as well as 2,500 cascading plants and shrubs, covering a capacious area of about 65,000sqft. That roughly translates to 25 tonnes of carbon dioxide absorption each year and 60kg of oxygen production per day.