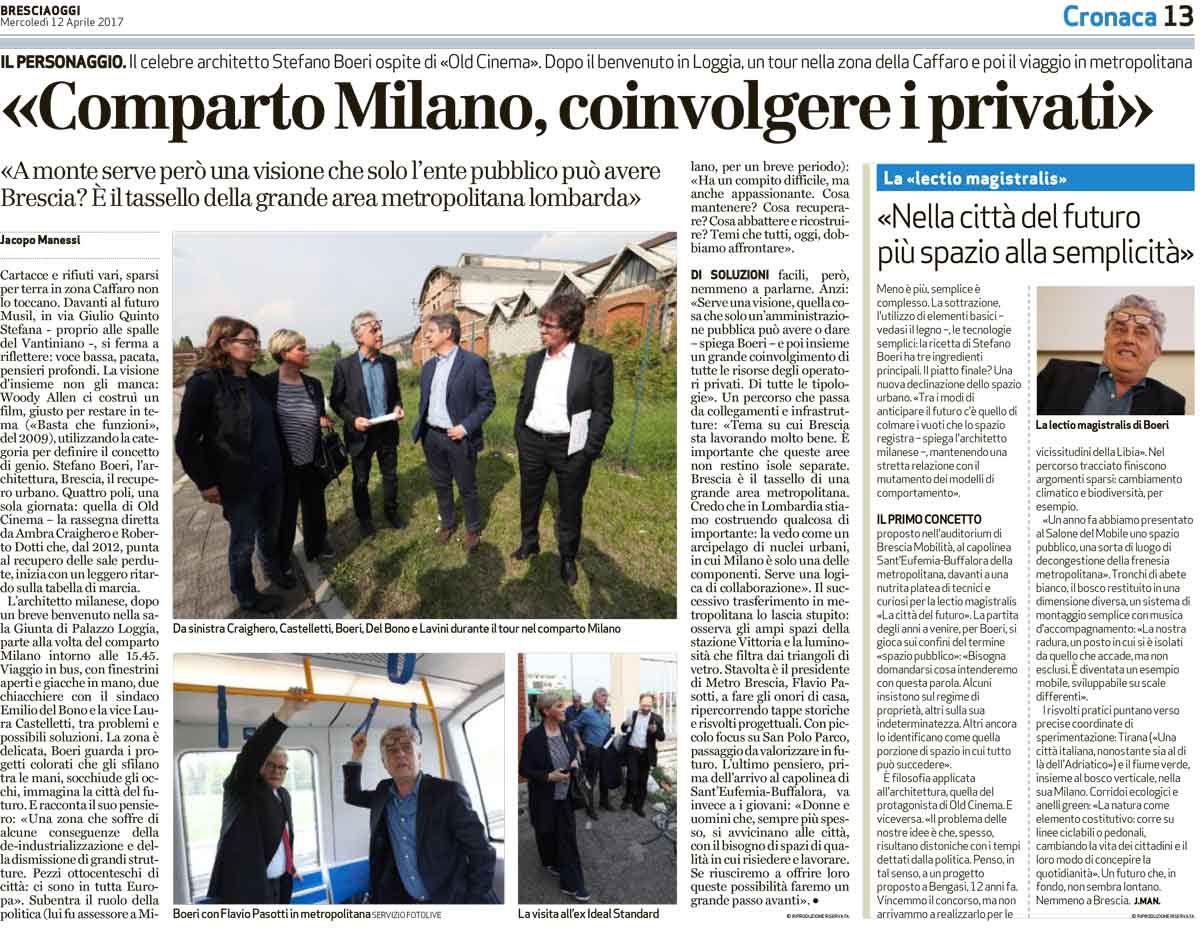 April 12th, 2017
Yesterday Stefano Boeri held the "lectio magistralis" on "The city of the future", in which essential topics are ecology, technology, smart mobility, culture and social care. Topics that involved directly the development of the city of Brescia.
"An area that suffers from some of the consequences of the de-industrialization and the disposal of large structures" this is the definition that the architect gave to the city of Brescia.
Boeri expresses his thoughts on the project of requalification of the district Via Milano, "Beyond the road": "it's important that those areas don't remain separate. Brescia is a link for a big metropolitan area. I believe that we are building something important in Lombardy: I see it as an archipelago of urban cores, where Milan is just one of the components".