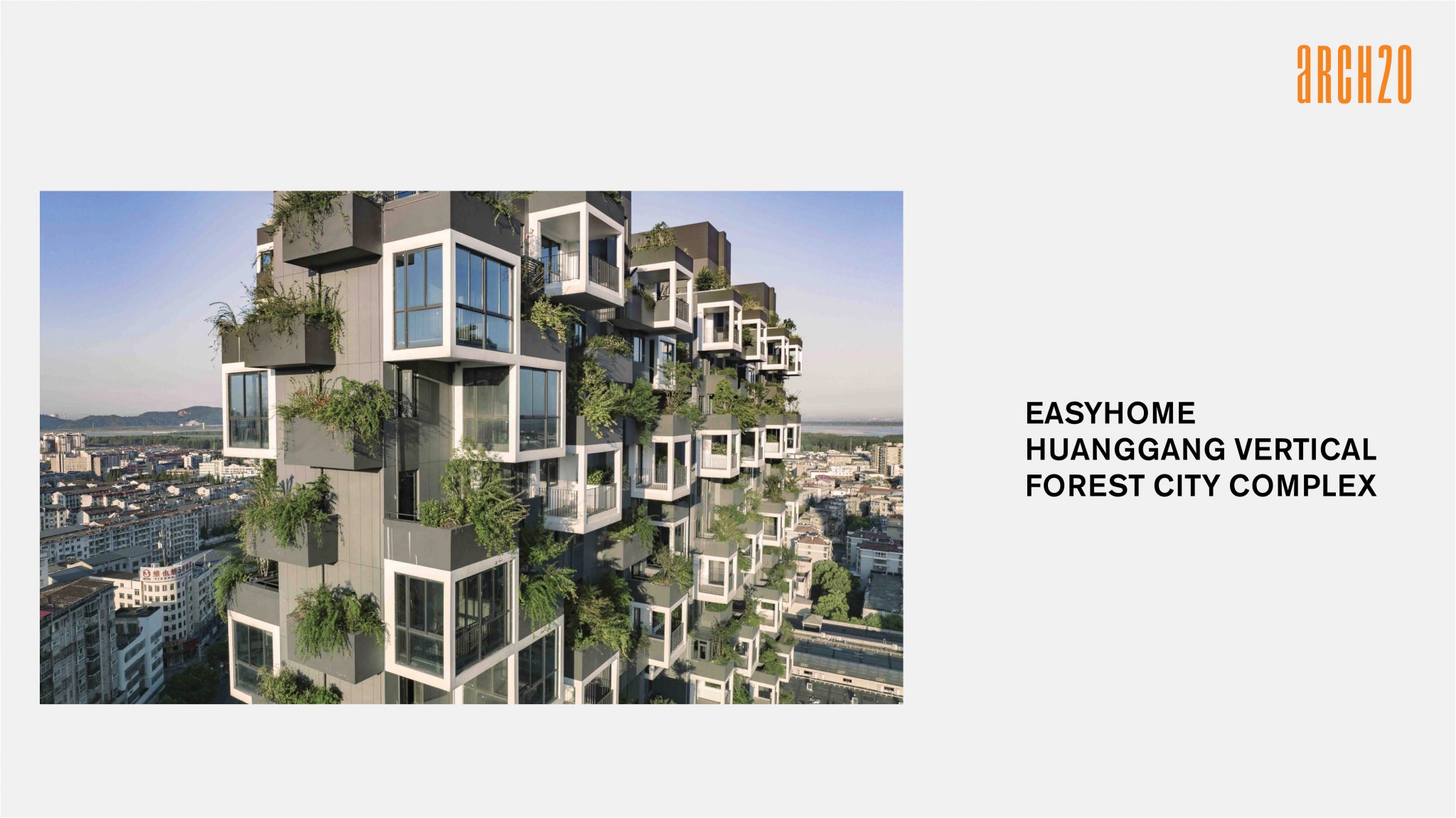 The website Arch20 devotes an article to the Easyhome Huanggang Vertical Forest project, designed by Stefano Boeri Architetti for the city of Huanggang, in China's Hubei province, and consisting of five towers, two of them residential (80 m high) designed by rethinking the Vertical Forest model.
The project integrates residences, hotels and commercial spaces to meet the needs of different users, both residents and tourists and visitors. In particular, the project takes up a new typology of green architecture, declined from the needs of the context in which it is inserted, with the aim of radically changing the urban landscape, in a city dramatically characterized by pollution.
The intervention is characterized by an alternation of open balconies and closed loggias that break up the regularity of the elevation and create a continuous movement, accentuated by the presence of trees and shrubs that can grow freely in height, following the design of the façade: in fact, the two towers host a total of 404 trees, 4620 shrubs and 2408 square meters of perennials, flowers and climbing plants. In total, the greenery in the Easyhome Huanggang Vertical Forest City Complex absorbs 22 tons of CO2 and produces 11 tons of oxygen per year; in addition to the environmental benefits, the Vertical Forest prototype meets contemporary needs in terms of the quality of living spaces: the nearly 500 new inhabitants of the residential towers have the opportunity to experience urban space through in different and direct relationship with living nature.
To read the full article: https://www.arch2o.com/easyhome-huanggang-vertical-forest-city-complex-stefano-boeri-architetti/