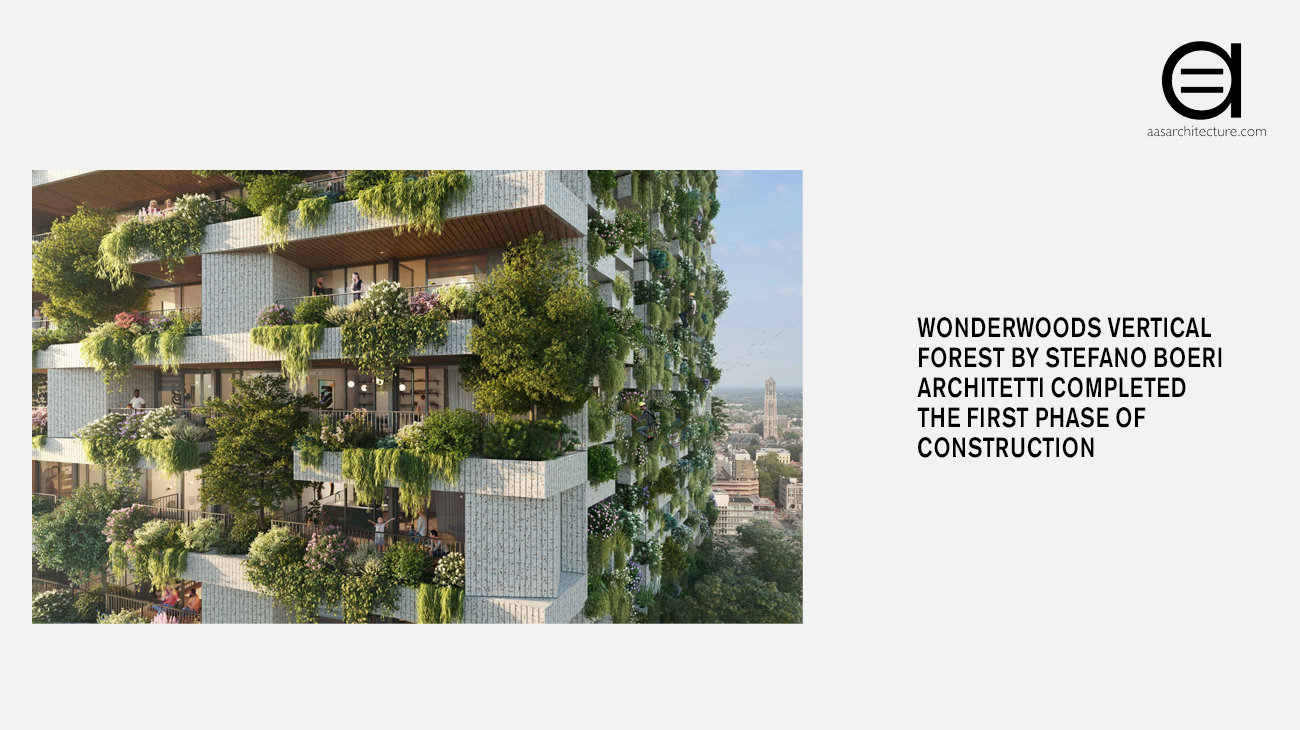 On the a as architecture website, which specialises in urban planning, architecture and design news, an article is dedicated to Wonderwoods, a project by Stefano Boeri Architetti in Utrecht.
The intervention, a Vertical Forest that includes 360 trees and 9,640 shrubs and flowers, for a total of 10,000 plants of 30 different species, has in fact seen the completion of the first construction phase.
The conclusion of the construction site is scheduled for 2024, ten years after the first Bosco Verticale in Milan.
To read the full article: https://aasarchitecture.com/2022/10/wonderwoods-vertical-forest-by-stefano-boeri-architetti-completed-the-first-phase-of-construction/