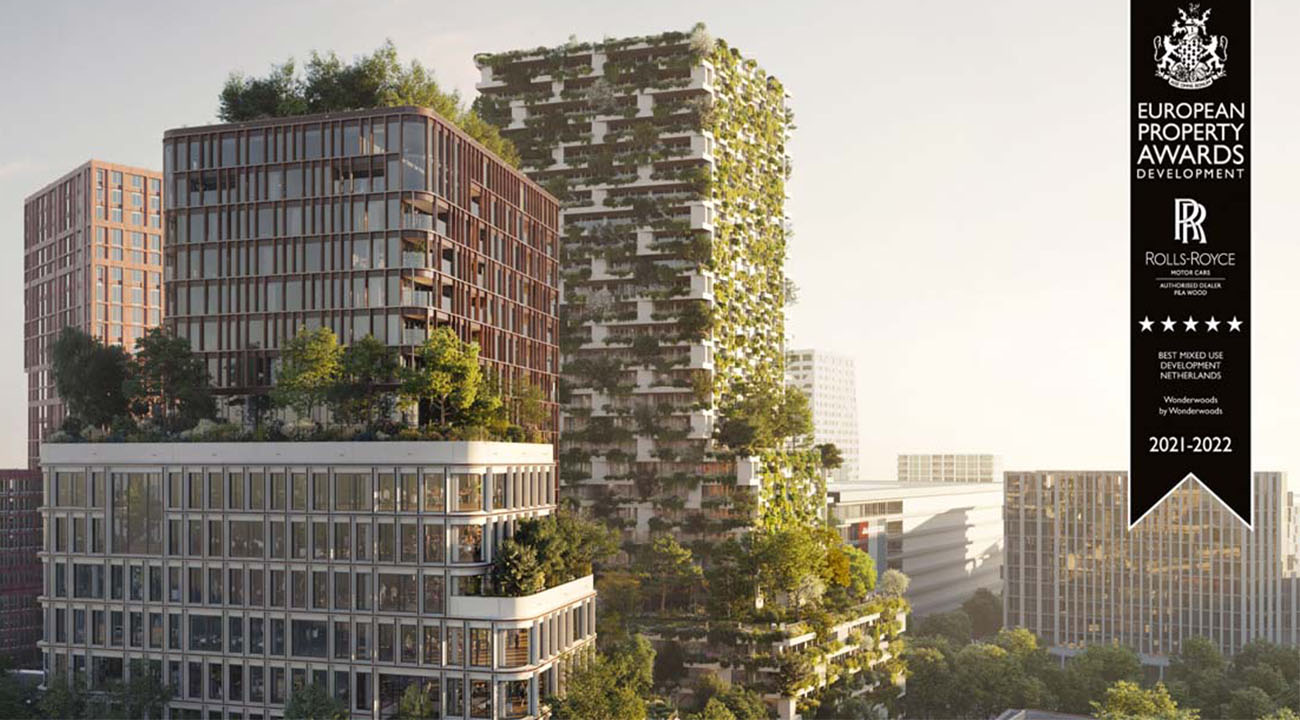 On behalf of the European Property Awards Wonderwoods has been chosen as the best Mixed-Use project in the Netherlands on 2 december 2021.
Five other Dutch projects competed for the award in the Mixed-Use category. The European Property Awards are judged by an independent jury of more than 80 industry experts. The judging focuses on design, quality, service, innovation, originality and commitment to sustainability.
The Wonderwoods project, drawn up by Stefano Boeri Architetti and MVSA Architects, aims to create an advanced experience of cohabitation between city and living nature in the centre of Utrecht as part of the new Healthy Urban Quarter.
For more information of the Wonderwoods project: https://www.stefanoboeriarchitetti.net/en/project/wonderwoods/