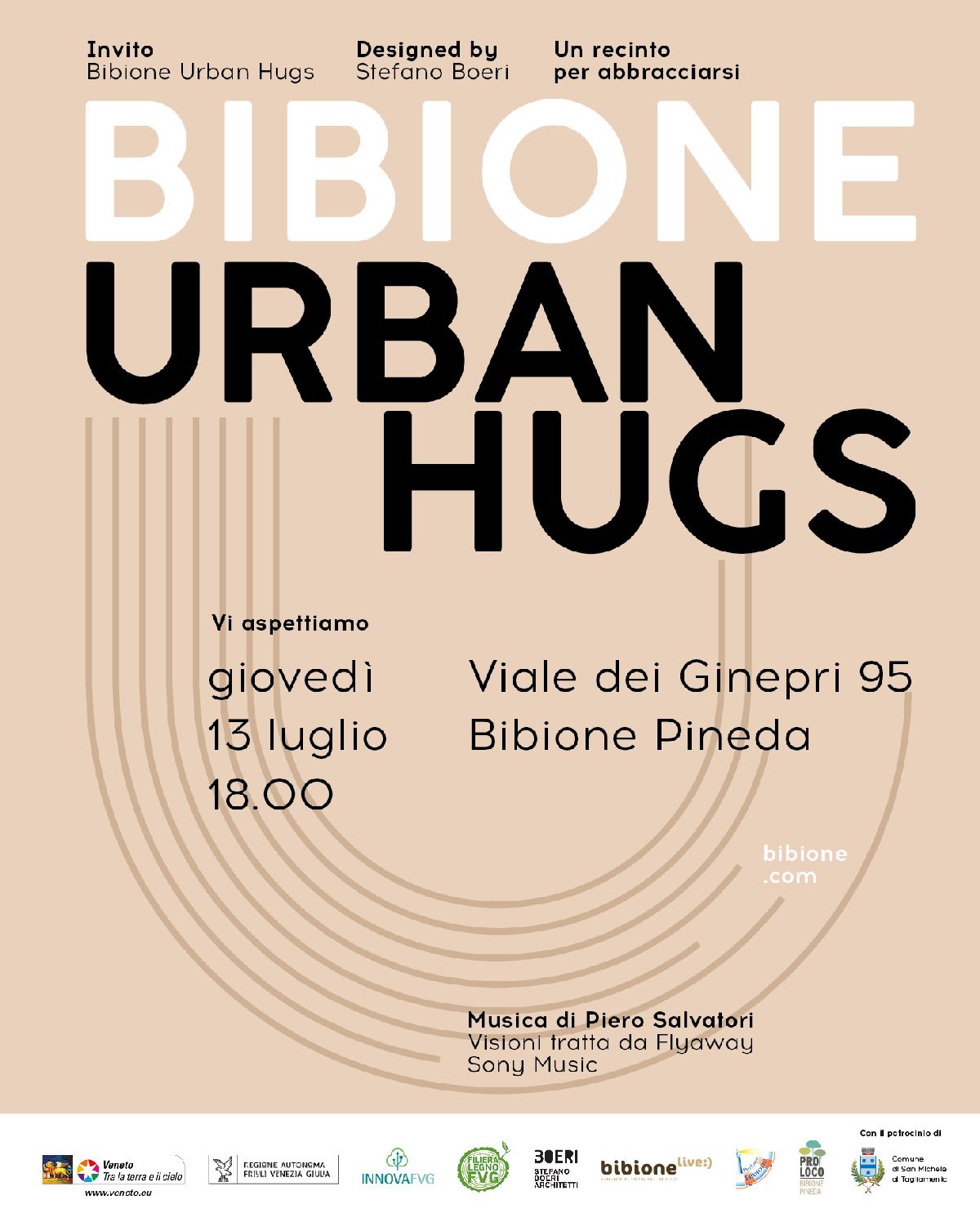 July 13th, 2017
A place to hug.
Urban Hugs is a place to hug, to escape from social interactions, to leave urban loneliness.
A fenced area, protected from the urban life, but not excluded from it, thanks to the tree trunks from Friuli's woods. Urban Hugs, accompanied by Piero Salvatori's cello, allow people to hug other people.
From Milan to Udine, the installation designed by Stefano Boeri Architetti arrives in Bibione. Today, Julay 13th at 6:30 pm, Urba Hugs will be at Bibione Pineda to unite the city and its inhabitants in an urban hug.