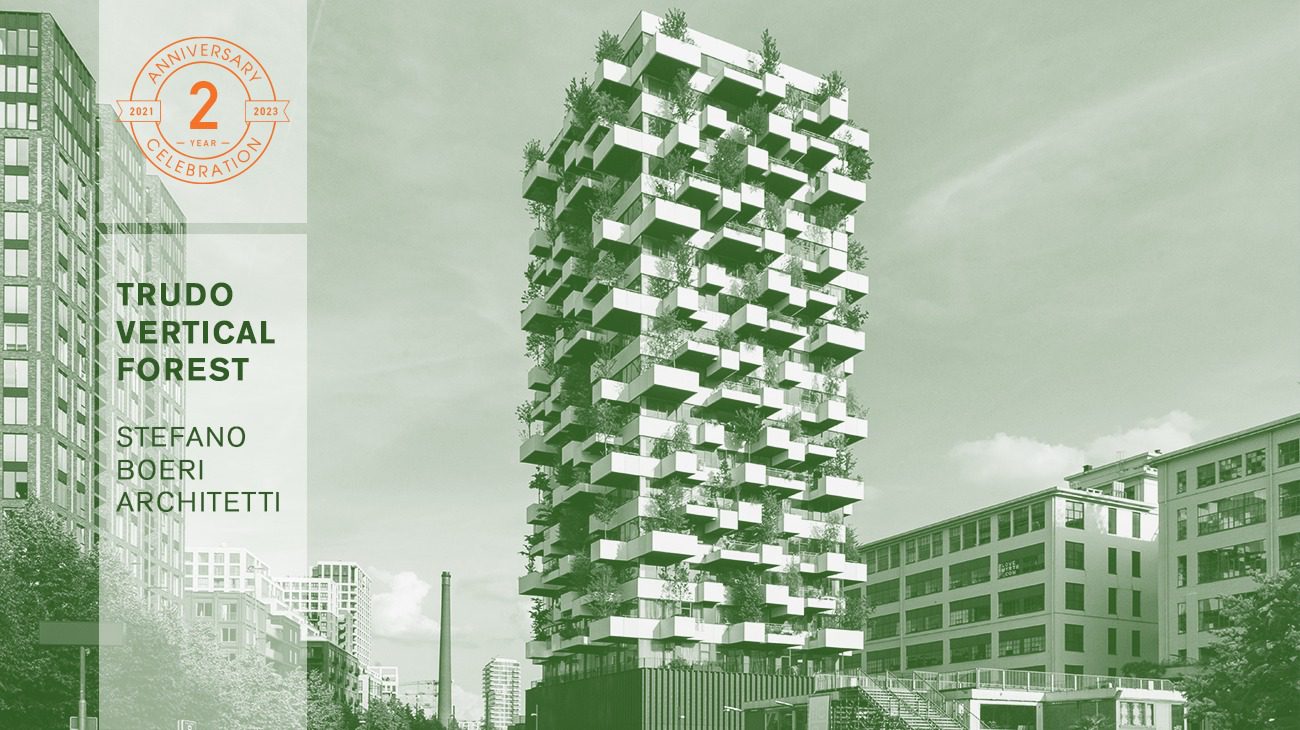 30.09.2021 – 30.09.2022. The Trudo Vertical Forest celebrates the 2-year anniversary of its construction.
Designed to accommodate mainly low-income users, the Eindhoven tower applies the Vertical Forest model to social housing for the first time.
The Trudo Vertical Forest is part of the urban renewal plan for "Strijp-S"-a plan to rehabilitate and develop the area formerly belonging to the Philips electronics company, a defining identity presence in the area-and generates within the metropolitan environment a new green habitat for the development of biodiversity, a true ecosystem nurtured by the coexistence of more than 70 different plant species, 135 trees, 5,200 smaller shrubs and plants, and other vegetation, for a total of about 8,500 plants.
The Trudo Vertical Forest represents the achievement of a real milestone: by making the Vertical Forest typology accessible to everyone, even low-income tenants, the project demonstrates that living in contact with trees and greenery is not an exclusive prerogative, but can indeed become a viable choice for citizens with very different economic backgrounds. The Trudo Vertical Forest succeeds in guaranteeing high quality, due to the flexibility of the interior spaces and their relationship to open spaces, in a building with a significantly reduced construction cost. The project does not only modify the urban landscape, but aims to define new housing standards for social housing and thus respond to environmental and housing issues.